In an extraordinary cascade of events over the past two days, the business and technology sectors have been hit with a series of groundbreaking developments that are sending ripples across markets and social platforms.
In a shocking turn of events, OpenAI's CEO and founder, Sam Altman, has been terminated from his position. The news comes as a surprise to the tech community, given Altman's pivotal role in establishing OpenAI as a leading force in the artificial intelligence space. The reasons behind this sudden dismissal remain unclear, and the implications for the future of OpenAI are the subject of intense speculation.
The upheaval continues with the announcement that Jim Chanos, known for his bearish stance on Tesla, is closing his hedge fund. Chanos has been a prominent figure in the financial world, and his decision to shut down his fund marks a significant moment for investors and the broader finance community, signalling potential shifts in market strategies and sentiment.
TSLA Price Chart

The advertising world is also witnessing dramatic shifts, with tech giant Apple deciding to halt all advertising on Twitter with immediate effect. This move by one of the world's most valuable companies may have considerable consequences for Twitter's revenue streams and could reflect broader concerns about the social media platform's direction and policies.
Joining Apple, Disney has also declared an immediate stop to all advertising on Twitter. The entertainment behemoth's pullback adds to the mounting pressure on Twitter's business model and raises questions about the platform's viability as a channel for corporate advertising and public outreach.
AAPL Price Chart

Amidst this turbulence, Fidelity Investments has made a strategic move by filing for an Ethereum ETF, indicating a growing institutional interest in cryptocurrency as an asset class. If approved, this ETF could provide investors with regulated exposure to Ethereum, potentially unlocking new capital inflows to the crypto market.
Lastly, the banking sector is not immune to the shocks, with Citibank reportedly preparing for mass layoffs next week. This decision may reflect the bank's need to adapt to changing economic conditions and the competitive landscape of the financial industry.
These developments collectively paint a picture of a day of significant transitions and disruptions across various sectors. From AI to finance, technology to advertising, the effects of these announcements are likely to be far-reaching, with stakeholders and observers keenly awaiting the long-term outcomes of these sudden changes.
Author Profile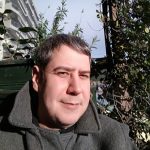 Writing about markets and decentralized finance since 2018.