Tesla (TSLA) has long been known for its aversion to traditional advertising. The electric vehicle giant has instead relied on word-of-mouth and social media to spread the word about their vehicles. However, in a recent shareholder meeting, CEO Elon Musk revealed that Tesla is now planning to start advertising a little, as he put it, which is a complete reversal of the previous company policy and effective mantra.
This move comes as no surprise given the current market trends and competition from other EV makers. As more companies enter the market, it is becoming increasingly important for Tesla to differentiate itself from the competition and reach more potential buyers. Advertising offers an effective way to do this.
Experts believe that this move could have a positive impact on Tesla's stock price in both the short and long term. In the short term, it already showed a 1% upward movement, straight after the news was released and could lead to increased sales as more people become aware of Tesla's offerings. In the long term, it could help build brand loyalty and create a larger customer base for Tesla which would result in higher revenues and profits over time for the electric car maker.
TSLA Stock Price Movement

However, there are also some risks associated with this decision. If not done correctly, advertising can be expensive and may not yield desired results. Additionally, if competitors respond by increasing their own marketing efforts then it could lead to an increase in pricing pressure which would negatively affect Tesla's margins. Which are already doomed to be affected by this move.
Overall, while there are risks associated with this decision by Tesla, experts believe that it is a necessary step for them to remain competitive in the EV market and maintain their position as one of the leading players in this space. It goes to show that once a company hits a certain size, it needs all the marketing it can get to spread the message and maximize sales.
Only time will tell how successful this strategy will be but investors should keep an eye out for any developments related to this decision as they may have an impact on TSLA's stock price going forward. One thing is certain, with the CEO appointment on Twitter and the re-focus on Tesla, Elon Musk is showing that the downturn did not pass his attention.

He is building so it does not happen again.
Author Profile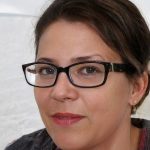 Lucy Walker is a journalist that covers finance, health and beauty since 2014. She has been writing for various online publications.