The U.S. Securities and Exchange Commission (SEC) has recently launched an investigation into Elon Musk's acquisition of Twitter, now rebranded as Twitter X. The agency has filed a lawsuit in a federal court in San Francisco, aiming to compel Musk to testify in the ongoing probe.
The investigation primarily focuses on whether Musk violated securities laws during his purchase of Twitter stock and subsequent regulatory filings. This development has sparked a heated debate, with public figures and social media users questioning the SEC's motives and efficacy. This article aims to provide an in-depth analysis of the situation, examining the various perspectives and underlying issues.
The SEC's Legal Action
The SEC's lawsuit against Elon Musk is not an isolated incident; it is part of a broader investigation into Musk's acquisition of Twitter in 2022. The agency alleges that Musk failed to appear for a scheduled testimony last month, despite being given four months' notice. When the SEC offered flexibility in terms of time and location for the testimony, Musk flatly refused to comply. This refusal has led to the current legal action, which seeks to hold Musk accountable for any laws he may have violated during the acquisition process.
Public Reactions
Criticism of the SEC
The SEC's actions have been met with widespread criticism. John E Deaton's comments offer a scathing critique of the U.S. Securities and Exchange Commission (SEC), framing the agency as a tool wielded to protect incumbents and maintain the status quo. By sarcastically questioning the political neutrality of the SEC's investigation into Elon Musk's Twitter acquisition, Deaton implies that the agency's actions are driven by motives that extend beyond the impartial enforcement of securities laws.
His remarks echo a sentiment that the SEC has deviated from its original mandate to regulate and oversee the securities industry in a fair and transparent manner. Instead, according to Deaton, the SEC has transformed into an institution that serves the interests of established powers, thereby undermining its credibility and effectiveness as a regulatory body. This perspective raises serious questions about the integrity and impartiality of the SEC, casting a shadow over its actions and decisions.
Nick Sortor's comments reflect a growing sentiment among certain segments of the public that the SEC's actions against Elon Musk are politically motivated. He characterizes the investigation as "just ANOTHER attack by the federal government," linking it to other investigations launched by the Biden Department of Justice against Musk. Sortor questions the end goal of these actions, insinuating that they may be aimed at silencing or discrediting Musk.
This perspective posits that the SEC, and by extension the federal government, is using its regulatory power not to uphold the law but to target individuals who are seen as disruptive or non-conformist. The implication here is that the SEC's actions are part of a broader pattern of governmental overreach, aimed more at controlling narrative and power dynamics than at enforcing securities laws.
Furthermore, Sortor raises the issue of selective enforcement by questioning why the SEC is not investigating Speaker Nancy Pelosi's stock purchases. He suggests that the SEC is focusing its resources disproportionately on Musk while ignoring other potential violations, thereby undermining its credibility as a regulatory body. This argument taps into broader criticisms of the SEC as being inconsistent in its enforcement actions, leading to perceptions that it is biased or corrupt.
Sortor's comments encapsulate a viewpoint that sees the SEC not as an impartial enforcer of securities laws, but as a politically influenced entity that picks and chooses its targets based on agendas that extend beyond its mandate. In this view, the SEC is failing in its primary role as a guardian of market integrity and is instead acting as a tool for political or ideological ends.
Calls for Accountability
On the other side of the spectrum, there are those who believe that the SEC is fulfilling its regulatory role. Brian Allen emphasized that the investigation is centered on whether Musk violated securities laws, which is a legitimate concern that should not be brushed aside. The question of accountability is crucial here; if Musk has indeed broken any laws, he should be held responsible, just like any other individual or entity.
Elon Musk's Stance
Elon Musk has had a contentious relationship with the SEC. In 2018, he openly stated that he does not respect the agency. His recent quote, "The SEC won't let me be or let me be me so let me see," further highlights his disdain for the regulatory body. Musk's last-minute excuses and refusal to testify add another layer of complexity to the situation. His actions raise questions about his willingness to cooperate with legal procedures and contribute to the perception that he views himself as above the law.
Underlying Issues
Selective Enforcement
One of the most significant criticisms against the SEC is the perception of selective enforcement. Critics argue that instead of focusing on members of Congress or hedge funds involved in insider trading, the SEC is disproportionately targeting high-profile figures like Elon Musk. TaraBull and Ian Jaeger both questioned the SEC's priorities, labeling the agency as corrupt and ineffective.
Regulatory Efficacy
The SEC's actions also bring into focus the broader question of regulatory efficacy. Is the agency equipped to handle complex cases involving tech moguls and social media giants? And more importantly, is it acting in the best interests of the public, or is it influenced by political agendas?
The SEC's investigation into Elon Musk's Twitter acquisition is a multifaceted issue that has polarized public opinion. While some view the SEC's actions as politically motivated and aimed at protecting the status quo, others believe that the agency is fulfilling its regulatory role by holding Musk accountable for potential violations of securities laws. The case also raises broader questions about the efficacy and priorities of regulatory bodies. As the legal proceedings unfold, it will be crucial to monitor how the SEC navigates these complex waters and whether it can restore public faith in its actions.
While the SEC and Gary Gensler should indeed be scrutinized for any signs of selective enforcement or political bias, it is also essential that figures like Elon Musk are not given a free pass to flout the law. Regulatory bodies must strike a delicate balance between impartiality and accountability to maintain their credibility and effectiveness.
Author Profile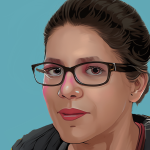 Lucy Walker is a journalist that covers finance, health and beauty since 2014. She has been writing for various online publications.