Overview of the Agreement
In a significant development in international trade dynamics, the UK and Florida have signed a memorandum of understanding (MOU) to enhance trade and investment relations. This agreement, signed by British Business and Trade Secretary Kemi Badenoch and Florida Governor Ron DeSantis, aims to leverage the economic strengths of both regions to create new opportunities for businesses and investors.
Key Sectors of Focus
The MOU prioritizes cooperation across various sectors, including space, fintech, life sciences, supply chains, transport, infrastructure, agricultural biotechnology, legal services, law tech, artificial intelligence, and semiconductors. By focusing on these areas, the agreement aims to address trade barriers, increase investment, and enhance business networks, fostering an environment conducive to innovation and growth​​​.
Strategic Importance in the Post-Brexit Era
This trade agreement holds particular significance for the UK in its post-Brexit phase. The UK government has been actively seeking to expand its trade relationships beyond the European Union. This deal with Florida, one of the largest economies in the United States, is a testament to the UK's commitment to forging new economic partnerships.
Florida's robust economy, with a GDP surpassing that of many European countries, offers fertile ground for UK businesses, especially in high-tech sectors like satellite launching and fintech software development​​​.
Impact & Future Prospects
While state-level agreements like this cannot replicate the impact of comprehensive country-level free trade agreements, they provide significant benefits by easing business operations and addressing regulatory barriers at the state level.
For Florida, this deal strengthens its economic partnership with the UK and presents opportunities to tap into the UK's rapidly expanding tech sector. For the UK, it's a strategic move to gain a competitive edge in critical markets, particularly in the wake of slowed progress on a broader US-UK trade agreement​.
Just the Beginning?
The UK-Florida trade agreement is a pivotal step in reinforcing global trade ties and exploring new economic frontiers post-Brexit. By focusing on high-growth and innovative sectors, this agreement not only facilitates immediate business opportunities but also lays the groundwork for long-term economic collaboration between the UK and the US at a state level.
As the UK continues to navigate its post-Brexit trade landscape, such agreements will be crucial in shaping its economic future on the global stage.
Author Profile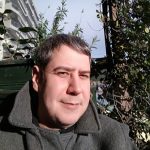 Writing about markets and decentralized finance since 2018.