The Mainnet2023 event, held at the illustrious Pier 36 in New York City, can be best described as a confluence of vision, innovation, and enterprise. It convened the brightest minds in the financial and blockchain industries, offering an unparalleled platform for thought leadership and network-building.
But this year's gathering was not merely an exposition of technology; it was a landmark event signifying a paradigm shift in how global financial systems are to be orchestrated henceforth. Today is the second day of a glorious conference which was even attended by U.S. Presidential Candidate, Vivek Ramaswamy.
Vivek Ramaswamy & Bitcoin
Vivek Ramaswamy presents a comprehensive and forward-thinking vision that embraces digital currency as a pivotal aspect of modern economics. Not only does Ramaswamy accept Bitcoin as a legitimate form of campaign contribution, but he also aims to address the regulatory environment that currently stifles the cryptocurrency sector.
Specifically, he proposes to roll back existing tax restrictions on Bitcoin mining activities. This measure is designed to stimulate growth in the domestic digital currency mining industry, thereby fostering innovation and cementing the United State's status as a leader in blockchain technology.
In accepting Bitcoin for his campaign, Ramaswamy is not merely adopting a popular trend; rather, he is making a calculated policy stance that underscores his commitment to modernizing the U.S. economy while also appealing to a technologically savvy voter base.
Significance of Mainnet2023
In the grand hall of Pier 36, where luminaries and budding entrepreneurs alike converged, one could palpably sense the urgency to integrate blockchain technology into existing financial architectures. The event served as a catalyst for high-level dialogues between blockchain engineers, institutional investors, and regulatory authorities. The focus was not just on what blockchain technology can do today, but how it can revolutionize entire industries in the coming decade.
"With closed source you can go fast, with open sourced you can go far." @akashnet_'s @gregosuri on why AI needs crypto at #Mainnet2023 pic.twitter.com/BmICP29eFC

— Messari (@MessariCrypto) September 20, 2023
Central Themes
The central themes included decentralized finance (DeFi), tokenomics, interoperability between different blockchains, and the elusive quest for scalability. Regulatory compliance was also in the limelight, as this has often been a grey area inhibiting widespread institutional adoption. Several keynotes tackled the need for transparent and standardized protocols that could foster trust among stakeholders.
Noteworthy Presentations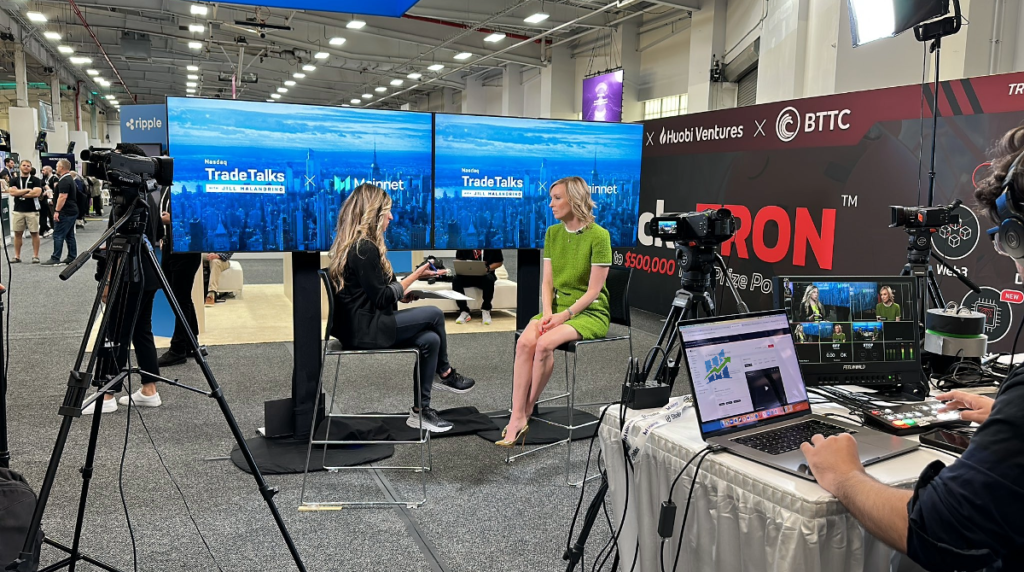 Particularly riveting was the dialogue on the evolution of smart contracts and how they could redefine contractual obligations in the traditional business landscape. Also, there was an intense focus on the role of digital assets in portfolio management, disrupting the more conventional models that have been in place for decades. These discussions were not only conceptual but rooted in case studies, further solidifying the importance and practicality of blockchain in current financial ecosystems.
Notable Attendees in 2023
Tron DAO
Stellar
DeFi Education Fund
Core
Hashflow
Uniswap
Akash Network
Flux
Kraken
Ripple
Halborn
Sushi Swap
Telos
DIMO
Pocket Network
Livepeer
Sonarverse
What Sets Mainnet2023 Apart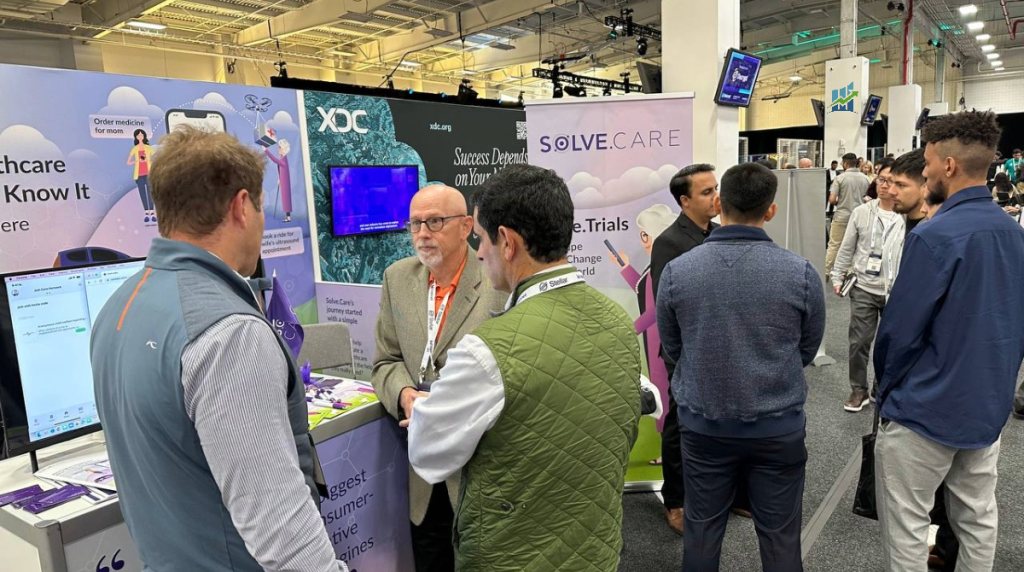 What distinguishes Mainnet2023 from other conferences is its commitment to actionable insights. The event was replete with workshops, hackathons, and real-time demonstrations that allowed attendees to engage with the technology hands-on. This hands-on approach amplifies the theoretical aspects discussed in panel sessions, providing a holistic understanding of the subject matter.
Implications for the Financial Sector
As financial analysts, we need to recognize that blockchain technology is not a futuristic concept; it is here and now. Mainnet2023 provided empirical evidence that traditional financial institutions are willing to evolve, signaling a monumental shift in sectoral attitudes. Investors are increasingly considering blockchain not as an alternative, but as an integral component of diversified portfolios.
Jose Fernandez da Ponte, Senior Vice President at PayPal, made a significant announcement at the conference that promises to reshape the landscape of digital payments and financial services. He revealed that PayPal's proprietary digital currency, known as PYUSD, will soon be integrated into Venmo, one of the most widely used peer-to-peer payment platforms. This strategic move represents an amalgamation of PayPal's established financial technology prowess with Venmo's user-friendly interface and strong millennial and Gen Z user base.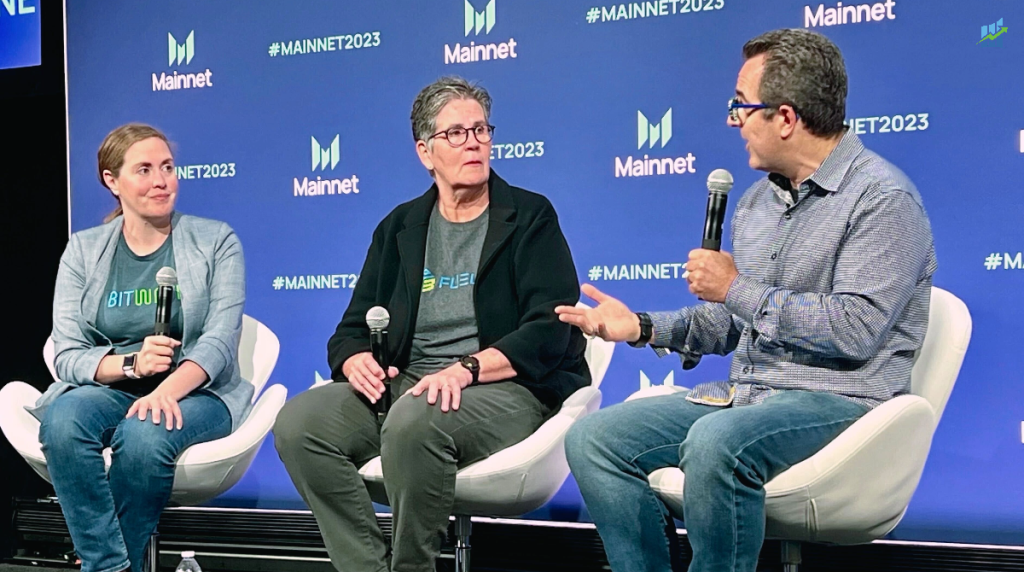 PayPal & Venmo Join Forces
The introduction of PYUSD to Venmo serves multiple objectives. Firstly, it solidifies PayPal's commitment to expand its digital currency ecosystem, offering users additional avenues for seamless transactions. Secondly, it enhances the functional capabilities of Venmo, which has primarily been used for simple money transfers, by providing a stable digital currency option that can potentially be used for a broader range of financial activities including investments, online purchases, and even international remittances.
By bringing PYUSD to Venmo, PayPal is not just diversifying its portfolio; it is making a significant stride toward mainstreaming digital currencies. This could serve as a catalyst for wider adoption of digital assets in everyday transactions, fulfilling PayPal's broader mission to democratize financial services. Importantly, the integration stands to fortify both brands' positions in the competitive fintech market, furthering their collective reach and influence.
The man, in the house! @VivekGRamaswamy #Mainnet2023 @MessariCrypto pic.twitter.com/HZ3KRJvsJq

— Daniel Keller (@dak_flux) September 20, 2023
What is next?
The Mainnet2023 event was more than a showcase of blockchain capability; it was a testament to the technology's maturity and readiness for large-scale adoption. It did not merely speculate on a distant future; it gave us a lens through which we can see the future unfold before our eyes. As blockchain technology continues to evolve, one can only anticipate its more pervasive and transformative influence on global financial systems, making events like Mainnet2023 ever more crucial for both knowledge acquisition and strategic positioning.
In the realm of finance and technology, Mainnet2023 will undoubtedly be looked back upon as a seminal event, marking a clear before-and-after point in the journey toward a decentralized financial future.
Author Profile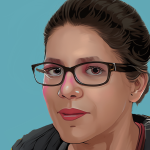 Lucy Walker is a journalist that covers finance, health and beauty since 2014. She has been writing for various online publications.