Coinbase, a leading cryptocurrency exchange, has announced that it reinstated trading for XRP (XRP) on the XRP network. This comes after Coinbase delisted XRP 3 years ago, in 2020. Yesterday a federal court determined that certain transactions involving XRP were not classified as securities.
W.

W for @ripple.
W for the industry.
W for the builders.
W for a clear rulebook.
W for updating the system.

Oh, and XRP is now open for trading.

— Coinbase 🛡️ (@coinbase) July 13, 2023
The exchange started trading late yesterday. Initially, trading will be phased in for XRP-USD, XRP-USDT, and XRP-EUR trading pairs, with support for XRP potentially limited in certain jurisdictions.
XRP Price Chart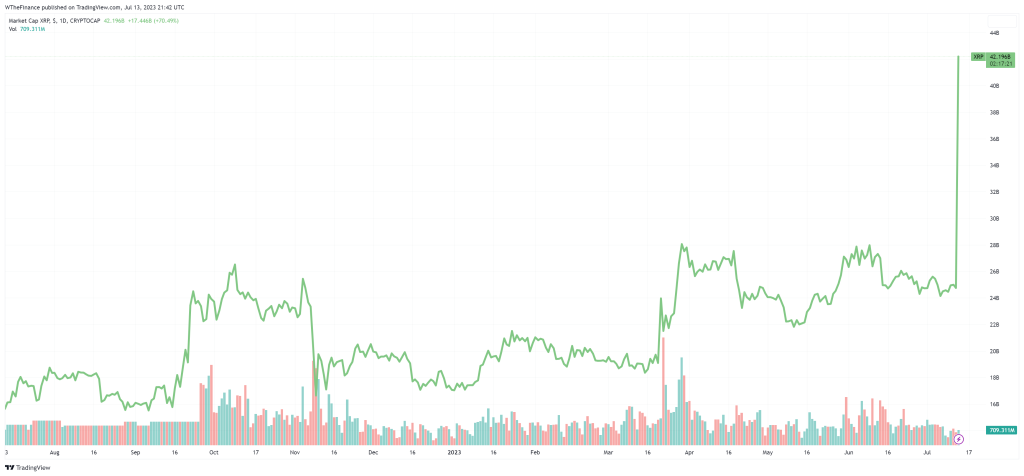 The court ruling, which was met with a mix of outcomes, sets the stage for a potential trial or appeal in the ongoing lawsuit between the Securities and Exchange Commission and Ripple Labs. Many U.S.-based cryptocurrency exchanges suspended XRP trading following the SEC lawsuit. Trading firms that dealt with XRP also halted market-making activities for the token.
COIN Stock Market Price Chart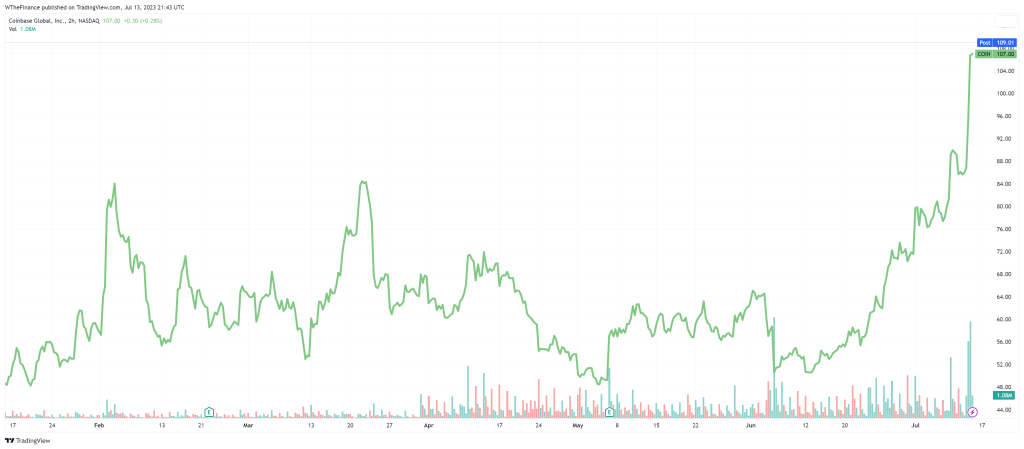 Coinbase's Chief Legal Officer, Paul Grewal, expressed his support for the court decision and stated that the company had thoroughly assessed the ruling and was ready to move forward by relisting XRP.
About Coinbase (COIN)
Coinbase is a leading digital currency exchange headquartered in San Francisco, California. Founded in 2012 by Brian Armstrong and Fred Ehrsam, it provides a platform for trading a diverse range of cryptocurrencies including Bitcoin, Ethereum, and Litecoin, among others. Coinbase has gained significant recognition in the financial industry due to its user-friendly interface, making it a popular choice for those new to cryptocurrency trading.
Its commitment to security and regulatory compliance has also contributed to its reputation as a trusted platform. As one of the largest cryptocurrency exchanges in terms of trading volume, Coinbase plays a pivotal role in the global digital asset market.
About Ripple (XRP)
Ripple (XRP) is both a digital payment protocol and a cryptocurrency. Developed by Ripple Labs Inc., a technology company specializing in the development of payment and real-time gross settlement systems, XRP was designed to enable fast, low-cost international transactions.
As a cryptocurrency, XRP acts as a bridge currency to other currencies. It does not discriminate between one fiat/cryptocurrency and another, making it easy for any currency to be exchanged for another. Each Ripple transaction destroys a small amount of XRP, acting as a 'bridge' between the transfer of other values.
XRP's infrastructure and design allow for a much larger transaction volume compared to other cryptocurrencies like Bitcoin. Its unique consensus algorithm also doesn't require mining, distinguishing XRP from most other cryptocurrencies and contributing to its efficiency and speed.
However, it's crucial to note that while Ripple Labs is the creator of the XRP token, the company operates separately and has its own set of products. The most notable among these is the payment protocol, RippleNet, which allows financial institutions to transfer money globally at low costs and faster speeds compared to traditional banking systems.
Author Profile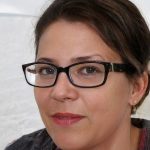 Lucy Walker is a journalist that covers finance, health and beauty since 2014. She has been writing for various online publications.