Gold is one of those classic stores of value that most appreciate. But gold has found new ways to enter the stock market. XAUUSD is an example and now a company brings gold to crypto. Founded in 2012 by Charles Cascarilla and Rich Teo, Paxos is a New York-based financial institution leveraging blockchain technology to transform the way assets are moved and settled in the digital era. Committed to democratizing access to the global economy, Paxos aims to create an open financial system that is transparent, reliable, and accessible to everyone.
Paxos offers various financial solutions, including crypto trading and custody services, stablecoins such as PAX Standard, and tokenized commodities like Pax Gold (PAXG).
PAXG 1-Year Price Chart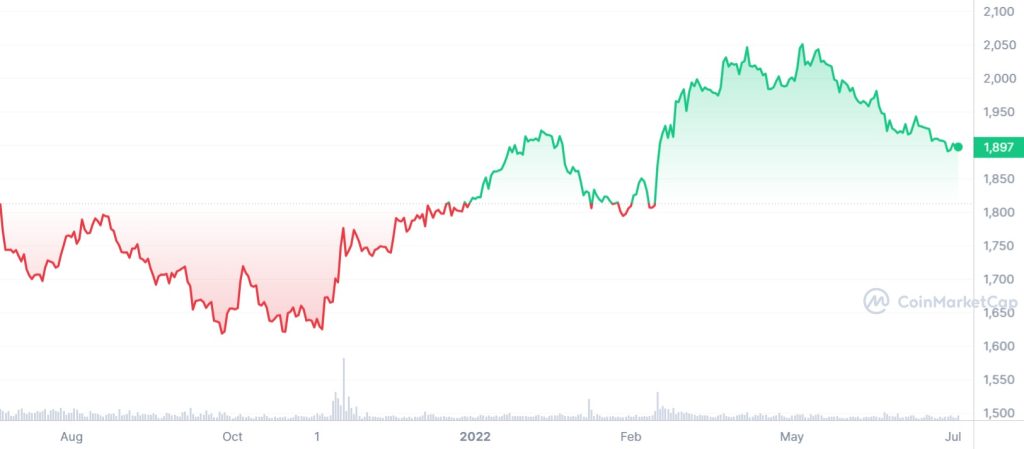 Pax Gold: A Closer Look
Launched in 2019, Pax Gold is a digital asset backed by physical gold. Each PAXG token represents one fine troy ounce of London Good Delivery gold stored in professional vault facilities in London. This gives investors the ability to own gold that is both easily transferable and spendable.
In terms of security, Paxos excels. The company is a qualified custodian and regulated by the New York State Department of Financial Services, offering greater peace of mind to PAXG holders. The physical gold backing PAXG is also audited regularly, ensuring transparency and trust.
Ease of use is another strength of Pax Gold. Unlike physical gold, which can be cumbersome to store and transport, PAXG allows investors to buy, sell, and trade gold quickly and efficiently on the blockchain, while still retaining ownership of actual gold.
The value proposition of Pax Gold lies in its ability to merge the stability and value retention of gold with the flexibility and accessibility of digital assets. This combination makes PAXG a compelling investment option for those looking to hedge against inflation or market volatility.
Positioning in the Market
What sets Pax Gold apart from other digital gold assets is its regulatory oversight, audited reserves, and the fact that it's redeemable for LBMA-certified physical gold. While competitors exist, such as Tether Gold (XAUT) and Digix Gold (DGX), Paxos' commitment to regulatory compliance and transparency gives it a competitive edge.
PAXG All-Time Price Chart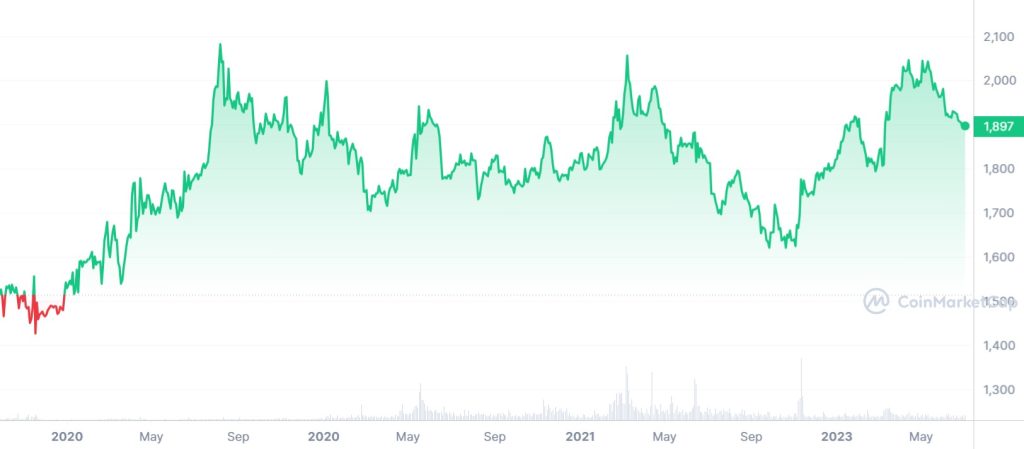 Current State and Future Potential
As of now, Pax Gold has seen steady growth and adoption, especially amidst macroeconomic uncertainties. As more investors turn to gold as a safe haven asset, the demand for PAXG could potentially increase.
However, the future of PAXG also depends on the broader adoption of blockchain technology and regulatory developments in the crypto space. As such, potential investors should keep an eye on these factors.
Investing in Pax Gold offers exposure to gold while reaping the benefits of digital assets. However, like all investments, it's crucial to do your own research and consider your risk tolerance before diving in. With its unique value proposition and growing acceptance, Pax Gold certainly warrants consideration for those looking to diversify their portfolio.
Author Profile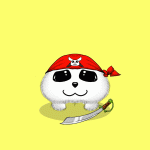 Community moderator of the Banano memecoin since 2018. I have since been involved with numerous cryprtocurrencies, NFT projects and DeFi organizations.