The rapidity and scope of rulemaking efforts undertaken by the U.S. Securities and Exchange Commission (SEC), under the aegis of Chairman Gary Gensler, have elicited pushback from financial institutions. These organizations are now mounting legal challenges to question the SEC's overarching authority as it embarks on a suite of ambitious reforms aimed at regulatory consolidation and market integrity.
It is pertinent to observe that this friction represents a clash of philosophies. On one hand, there is the regulator's assertion that in an increasingly complex financial landscape. Characterized by the rise of cryptocurrencies, the blurring lines between various types of financial instruments, and the growing concerns over environmental, social, and governance (ESG) issues, more robust oversight is not just appropriate but necessary.
Chairman Gensler, known for his proactive stance, evidently believes in a comprehensive regulatory framework that aims to minimize systemic risk and protect the average investor. If that is to be believed. Major financial institutions no longer think so.
BTC / USD Price Chart

Contrastingly, financial institutions argue that the SEC's current pace and style of rulemaking could be viewed as regulatory overreach. They contend that this not only stifles innovation but also imposes onerous compliance costs that could ultimately be passed down to consumers. These institutions are particularly alarmed by the lack of what they perceive as sufficient consultative processes and are now resorting to legal avenues to both question the SEC's authority and halt or at least slow down the introduction of these reforms.
S&P 500 Index Chart
In this dynamic interplay, several questions of import arise. For instance, what are the limits of a regulatory body's authority, and how should it balance the dual mandates of fostering market innovation while ensuring consumer protection? Additionally, how can regulators like the SEC create rules that are both forward-looking and flexible enough to adapt to market evolution?
In summary, the burgeoning legal challenges faced by Gary Gensler and the SEC underscore a broader debate around the role of regulation in financial markets. As Gensler seeks to reshape the landscape through ambitious reforms, he does so amid growing tensions that suggest a nuanced, perhaps more collaborative, approach may be beneficial to reach a consensus that serves the interests of all stakeholders involved.
Author Profile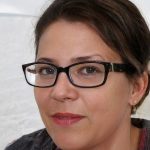 Lucy Walker is a journalist that covers finance, health and beauty since 2014. She has been writing for various online publications.