Both investments have their own unique advantages and disadvantages that should be taken into account before making a decision.
When it comes to potential returns, Bitcoin has seen much higher returns than gold over the past few years. In 2017-18, Bitcoin jumped nearly 1,300 per cent while gold saw returns of around 6.3-7.3 per cent. However, it is important to note that Bitcoin is much more volatile than gold and therefore carries more risk as an investment option. This means that while there is potential for higher returns with Bitcoin, there is also a greater chance of losses if the market conditions change suddenly or unexpectedly.
Bitcoin vs Gold Chart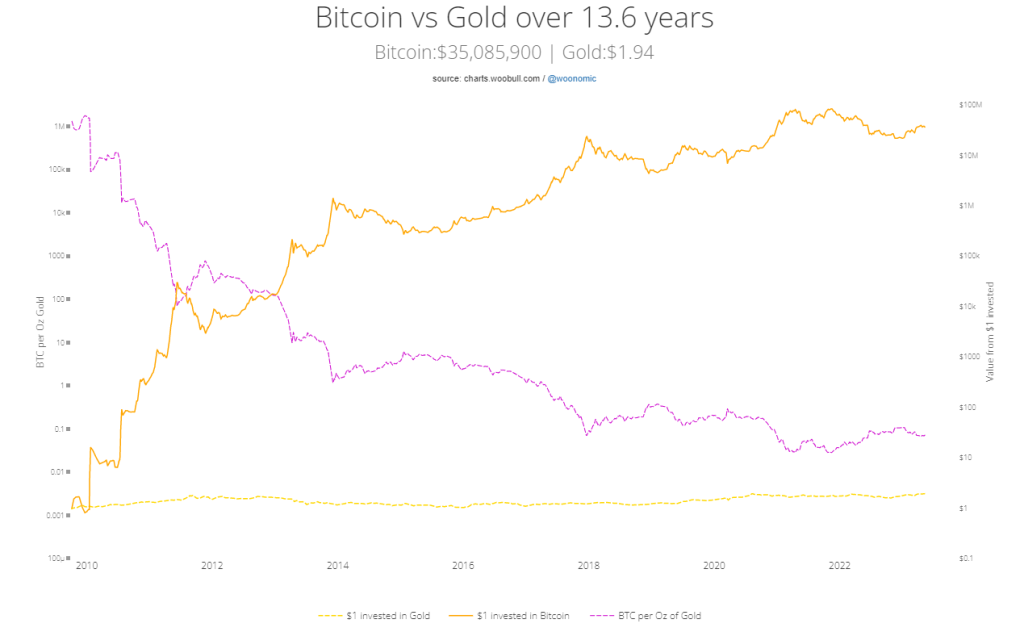 In terms of liquidity, both Bitcoin and gold are relatively liquid investments compared to other options such as real estate or stocks. Gold can easily be converted into cash or other assets whereas Bitcoin can be exchanged for fiat currency on cryptocurrency exchanges or through peer-to-peer transactions.
When looking at historical performance, both Bitcoin and gold have had their ups and downs over the years but overall they have both been able to maintain their value over time despite any fluctuations in the market. This makes them both good long-term investments for those looking for stability and security in their portfolio.
#Bitcoin is Winning the War vs. Gold. pic.twitter.com/YU6rdldSHW

— Michael Saylor⚡️ (@saylor) June 25, 2023
When considering which investment option would be better suited for you when looking for a long-term and stable investment, it really depends on your individual goals and risk tolerance level. If you are willing to take on more risk in order to potentially gain higher returns then investing in Bitcoin may be a better choice. However, if you are looking for more stability then investing in gold may be the better option due to its lower volatility and longer track record of maintaining its value over time.
Author Profile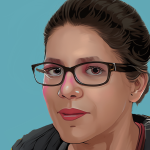 Lucy Walker is a journalist that covers finance, health and beauty since 2014. She has been writing for various online publications.