Kaspa & Uphold Wallet Integration
Kaspa, a rapidly growing cryptocurrency leveraging the GHOSTDAG protocol, has achieved a significant milestone by integrating with the Uphold wallet. The partnership between Kaspa and Uphold represents a significant stride, bridging the gap between traditional financial systems and innovative digital currencies.
By integrating Kaspa's GHOSTDAG protocol with the Uphold wallet, this collaboration has streamlined the process of transacting with $KAS tokens, enhancing both accessibility and utility for users. The integration allows for seamless movement of $KAS between Uphold and external wallets, effectively broadening the token's reach and usability across a variety of platforms.
Adding to this, the introduction of Topper by Uphold further cements this partnership's impact. This feature enables users to directly purchase $KAS through the Kaspa website, simplifying the process of acquiring cryptocurrency. Users can set their purchase amount, select $KAS and their fiat currency, enter their wallet address, and finalize their transaction, all within a user-friendly interface.
This integration not only facilitates ease of access for existing cryptocurrency enthusiasts but also lowers the barrier to entry for new users, potentially expanding Kaspa's user base and fostering wider adoption of its technology.
DAGKnight
In an exciting development, Michael Sutton and Yonatan Sompolinsky have successfully progressed from the Proposed stage to Development (Applied Research) for the implementation of DAGKnight. This phase involves devising efficient algorithms to implement the DAG Knight procedures, marking a crucial step in bringing this innovative concept to fruition. The advancement of DAGKnight, a potentially transformative addition to the field, highlights the ongoing evolution and sophistication of blockchain technology and its applications.
ViaWallet Integration: Broadening Accessibility
Further expanding its reach, Kaspa has been added to ViaWallet, a versatile multi-crypto wallet. This integration underscores Kaspa's growing acceptance and the increasing recognition of its potential in the broader cryptocurrency market.
KAS USDT Price Action
The recent all-time high of $0.1183 for Kaspa ($KAS) is a significant milestone, highlighting the growing investor confidence and market interest in this cryptocurrency. With a circulating supply of 21.54 billion KAS, the market capitalization has reached an impressive $2.46 billion. This substantial market cap indicates robust market adoption and investor trust in Kaspa's potential and its underlying technology. The fact that this market cap is achieved with a substantial portion of the maximum supply of 28.7 billion KAS still to be circulated suggests room for further growth and price appreciation as the remaining tokens enter circulation.

The 24-hour trade volume of approximately $153.37 million further underscores Kaspa's increasing liquidity and active trading interest. This high trade volume, coupled with the all-time high price, reflects a dynamic market activity, likely driven by positive news, technological advancements, or increasing adoption of Kaspa's platform. It's crucial to note that such trade volumes can lead to price volatility, attracting both short-term traders and long-term investors. The volume indicates that Kaspa is maintaining a substantial presence in the market, making it an intriguing option for those looking to diversify their cryptocurrency portfolios.
Community Milestone: 100,000 Followers
Kaspa's community has reached an impressive milestone, crossing 100,000 followers. This achievement reflects the growing interest and engagement in Kaspa's technology and potential. The enthusiastic community support is a testament to Kaspa's innovative approach and its promise in the cryptocurrency landscape.
November 2023 marks a pivotal period for Kaspa, as it forges new partnerships and widens its user base. The integration with Uphold and ViaWallet, along with the direct purchase capability through Topper by Uphold, positions Kaspa for greater visibility and usability. With strong community backing and continuous technological advancements, Kaspa is poised to make a significant impact in the world of cryptocurrency.
Author Profile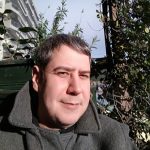 Writing about markets and decentralized finance since 2018.