Kaspa (KAS) is experiencing a bullish momentum, demonstrating a remarkable three-day uptrend that has positioned it as one of the top-performing altcoins in July. As of the current moment, Kaspa is being traded at $0.047, showcasing an impressive surge of 14% over the past 24 hours.
This significant uptrend has propelled the coin's value to soar by an impressive 89% over the last 30 days, indicating strong market interest and positive sentiment surrounding the digital asset. Investors and market observers are closely monitoring the reasons behind the coin's massive surge, making it a focal point of interest within the cryptocurrency community.
KAS Price Chart

Over the past week, the trading volume for the coin has seen a notable 5.0% increase. Additionally, the overall circulating supply of the coin has slightly risen by 0.07%, now standing at over 19.95 billion, constituting approximately 69.51% of its maximum supply, which is 28.70 billion. As a result of these developments, KAS currently holds the market cap ranking of #49, with a market cap value of $845.34 million. These figures indicate a growing interest in the coin and reflect its position in the cryptocurrency market.
What are the Reasons Behind the Rally?
Kaspa has initiated a new crowdfund with the aim of securing a Tier-1 Exchange listing for the KAS token. The campaign's target was to raise $30,000 in the form of USDT and KAS, and the crowdfund was closed successfully on August 2, 2023.
The funds raised through this campaign will be utilized to fulfil the listing fee requirements set by the centralized exchange (CEX) that will list the KAS token. The CEX will have the discretion to utilize these funds for a comprehensive advertising campaign. This marketing initiative becomes crucial after Kaspa's listing on the exchange as it will increase awareness of Kaspa, attract new users (benefiting both Kaspa and the CEX), boost trading volume, and enhance liquidity. These outcomes align with Kaspa's broader goals of fostering universal adoption and inclusivity.
Kaspa (KAS) has recently achieved a significant milestone by breaking into the top 52 market cap coins, resulting in improved buying power. The cryptocurrency's strong performance has led to speculation that it might reach its all-time high soon if it continues on its current trajectory.
Author Profile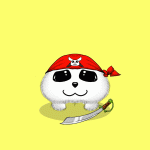 Community moderator of the Banano memecoin since 2018. I have since been involved with numerous cryprtocurrencies, NFT projects and DeFi organizations.