Some of the key people of Greek origin involved with crypto
The best groups for cryptocurrency in Greece
The road ahead for the Greek Crypto Scene
The Greek crypto community is a burgeoning ecosystem that has been gaining significant traction both within Greece and among the diaspora. While the global crypto space is often dominated by English-speaking forums and influencers, the Greek crypto community has carved out its own niche, complete with its own set of influencers, platforms, and discussions.
While the Greek crypto community is teeming with enthusiasts, traders, and developers, there are a few names that stand out for their contributions to the ecosystem. These individuals have not only been pivotal in shaping the Greek crypto narrative but have also made significant impacts on the global stage.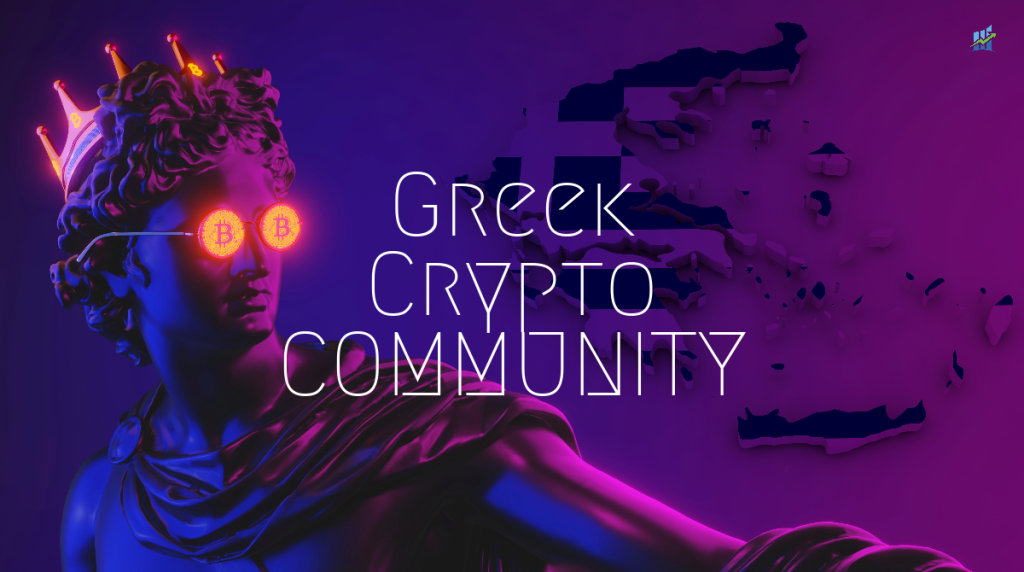 Andreas Antonopoulos: The Global Crypto Evangelist
Andreas Antonopoulos is a luminary in the world of cryptocurrency, not just within the Greek community but on a global scale. Born in Greece, he has become one of the most influential advocates for Bitcoin and blockchain technology. Antonopoulos is a best-selling author, having penned seminal works such as "Mastering Bitcoin" and "The Internet of Money," which serve as educational cornerstones in the crypto space.
Many years ago I "coined" the phrase #NotYourKeysNotYourCoins to teach people the concept of self-custody for #bitcoin& other #cryptoassets.

My workshop "Path to Self-Custody" teaches you how to put it in practice, step by step.

Knowledge is power: https://t.co/xseygIq4Yi

— Andreas (aantonop) (@aantonop) December 15, 2022
He is a frequent keynote speaker at leading technology and finance conferences around the world, where he discusses the socio-economic implications of cryptocurrency adoption. His articulate and accessible way of explaining complex topics has made him a go-to expert for both newcomers and seasoned professionals in the field. While his influence transcends geographical boundaries, his Greek heritage and occasional insights into the economic conditions of Greece make him a particularly revered figure in the Greek crypto community.
Emmanouil Lemonakis: The Athens Blockchain Hub Founder
Emmanouil Lemonakis is the founder of the Athens Blockchain Hub, a focal point for blockchain innovation and education in Greece. The hub serves as a meeting point for developers, entrepreneurs, and academics interested in blockchain technology, thereby enriching the Greek crypto ecosystem.
The Journalistic Lens
Vasilis Pazopoulos
In the realm of financial journalism, it's crucial to acknowledge milestones that signal shifts in mainstream perspectives. A notable example is the column by Vasilis Pazopoulos on Euro2day, which holds the distinction of being the first column on a mainstream financial website to delve into the intricate world of cryptocurrencies. This pioneering effort has not only brought informed discourse on digital currencies to a broader audience but has also set a precedent for future financial commentary in the Greek media landscape.
Η επέτειος 15 ετών από τη διάσημη «Λευκή Βίβλο» του #Bitcoin οι πρώτες συναλλαγές και τι λένε για αυτο οι δισεκατομμυριούχοι Stanley Druckenmiller και Paul Tudor Jones.

Τα γενέθλια του Bitcoin και ο χρησμός δύο «κροίσων» https://t.co/GyibvuLTkm

— Vasilis Pazopoulos (@vpazopoulos) November 1, 2023
Kokkinos Marinos, a journalist for CoinTelegraph, brings the happenings of the global crypto world to the Greek audience. His articles often touch upon the latest trends, regulatory changes, and technological advancements in the crypto space, making him a key influencer in educating and updating the Greek crypto community.
George Papageorgiou: The Academic Innovator
George Papageorgiou is a Bitcoin expert who developed the world's first university course on Decentralized Digital Currencies. He is also the co-founder of the European Blockchain HUB. His academic contributions have been instrumental in providing a scholarly foundation to the crypto discussions in Greece.
Giannis Jegutanis: The Entrepreneurial Spirit
Giannis Jegutanis is the Founder of Coinomi, a popular multi-asset wallet. His entrepreneurial journey serves as an inspiration for many in the Greek crypto community, showcasing how local talent can make a mark on the global stage.
Yannis Varoufakis: The Political Economist
Yannis Varoufakis, the former Finance Minister of Greece, is a controversial yet somewhat influential figure in spreading awareness for the crypto space. While not a crypto purist, Varoufakis has often discussed the potential of blockchain technology, especially in the context of solving economic issues in Greece and the European Union. His political and economic insights add a unique dimension to the Greek crypto dialogue.
The Community Builders & Influencers
Dimitris Tsapakidis
The efforts of individuals in nurturing communities cannot be overlooked. Especially Dimitris Tsapakidis has been instrumental in fostering the first community in Greece dedicated to blockchain technology, a Bitcoin Club. Dimitris Tsapakidis started the Athens Bitcoin Meetup in 2015, another first of its kind in the country. He has been co-organising it with the help of Konstantinos Karasavvas. Dimitris Tsapakidis also founded the Nicosia Bitcoin Meetup. Even more notably Dimitris has been on the original Cypherpunk mailing list since 1995!
Dimitris Tsapakidis has been on the original Cypherpunk mailing list since 1995!
These initiatives by Tsapakidis and Karasavvas have created pivotal platforms for knowledge exchange, networking, and the propagation of blockchain technology, marking significant strides in technological advancement and education within Greece.
George Tzegkas: The Influencer
Giorgos (or George) Tzegkas, widely recognized by his YouTube handle CryptoCapitalistGreece and Twitter alias C_Capitalist, is a prominent figure in the Greek cryptocurrency community. As a YouTuber and social media influencer, he has carved out a niche for himself by providing insightful commentary, analysis, and educational content related to the world of digital assets. His platform serves as a valuable resource for investors in the Greek-speaking crypto sphere.
Ας βοηθήσουμε το #Bitcoin και τα κρυπτονομίσματα να αποκτήσουν μαζική αποδοχή από το ευρύ κοινό, με το σωστό τρόπο 👌
Ένα βήμα τη φορά😉
Η γνώση είναι Δύναμη💪
Let's make crypto mainstream the right way, one step at a time!#CryptoCapitalist #Crypto #Mainstream #Massadoption pic.twitter.com/SUf4ZhxLtP

— CryptoCapitalist (@C_Capitalist) June 1, 2021
Tzegkas is known for his in-depth reviews of various cryptocurrencies, market trends, and investment strategies, often breaking down complex topics into easily digestible formats. His credibility is further bolstered by his active engagement with his audience, answering queries and fostering discussions that contribute to a more informed and savvy crypto community.
Harry Ioannidis
Charalampos Ioannidis, also known as Harry Ioannidis, is a significant figure in the cryptocurrency community in Greece. He is renowned for being a co-founder of the Greek Bitcoin Community, an organization dedicated to promoting the adoption and awareness of Bitcoin in Greece. His efforts and expertise in the field have established him as a top influencer in the crypto world. Ioannidis' role in fostering a deeper understanding and acceptance of Bitcoin in the Greek market highlights his commitment to advancing the cryptocurrency sector and its technologies.
Konstantinos Karagiannis
Konstantinos Karagiannis, as the Director of Quantum Computing Services at Protiviti, plays a pivotal role in advancing the frontiers of quantum computing. His team is actively involved in delivering practical applications for emerging NISQ (Noisy Intermediate-Scale Quantum) machines to a range of customers. They also focus on preparing companies for the challenges of post-quantum cryptography. Karagiannis' involvement in the quantum computing industry dates back to 2012, and he has a long-standing background in information security (InfoSec) since the 1990s. His expertise and leadership at Protiviti highlight his significant contributions to both quantum computing and cybersecurity fields.
The Power of Telegram: Κρυπτοσχολειό & Greek Cryptocurrency Community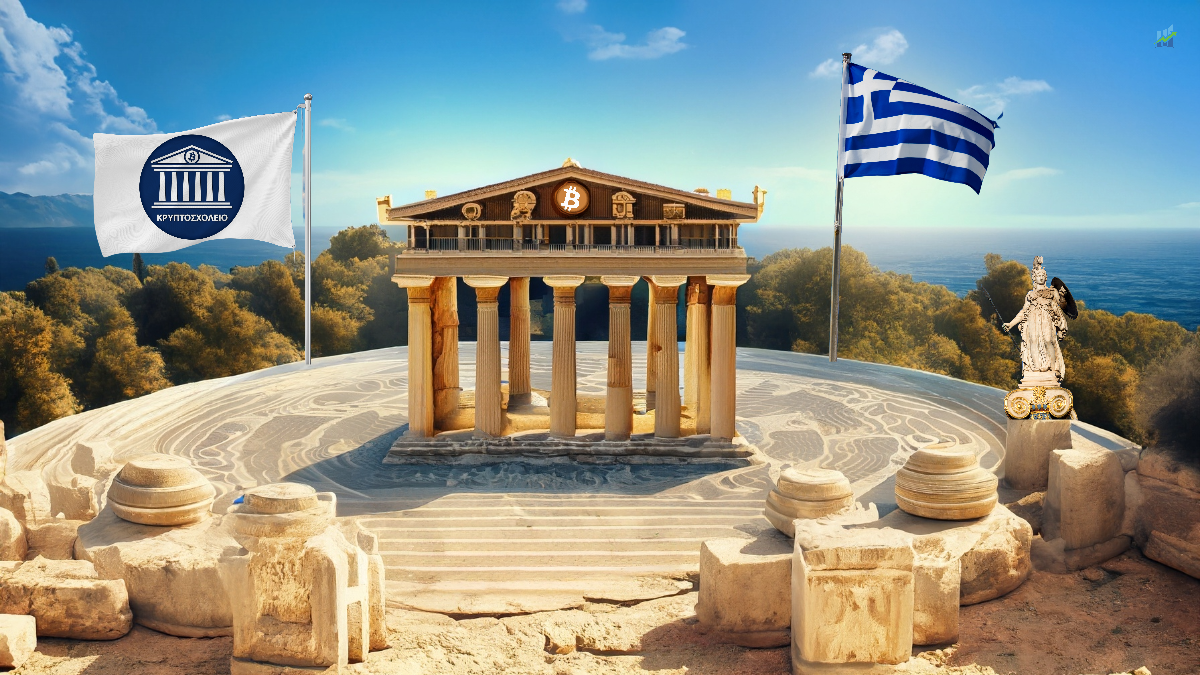 Two Telegram groups stand out as the epicentres of the Greek crypto dialogue:
Greek Cryptocurrency Community
The Greek Cryptocurrency Community with 891 members. This is a highly respected community group that was created and is being led by volunteers. It is a hub of daily activity, with lots of questions, interactions and new information sharing. Worth joining if you are in the space.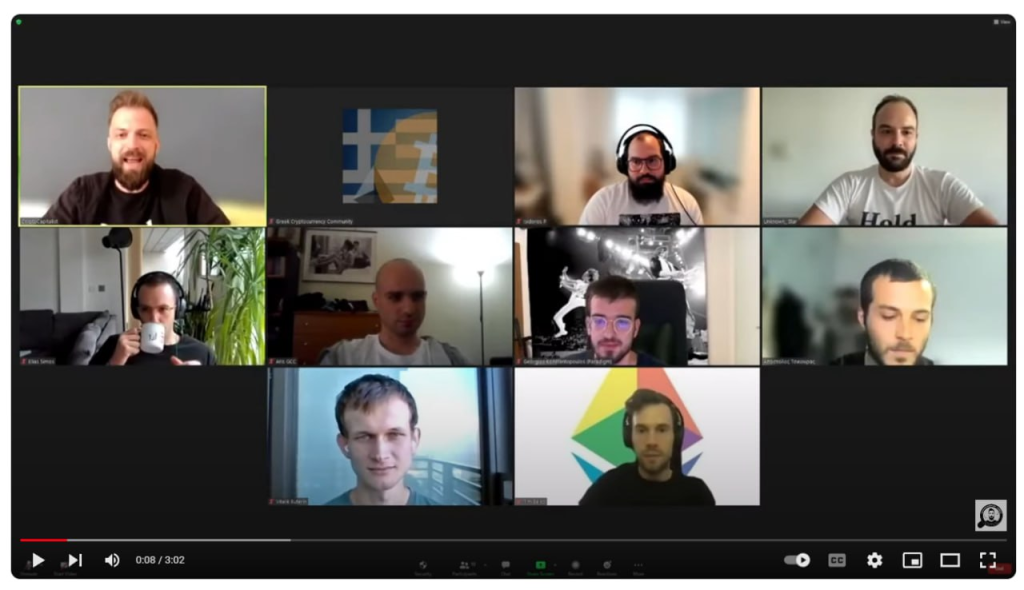 The Greek Crypto Community has been actively engaging with international and local experts to deepen their understanding of cryptocurrency and blockchain technology. Here's an overview of their recent activities:
Greek Cryptocurrency Community Online Meet-up At this virtual gathering, Nikolaos Panigirtzoglou, Head of Liquidity Research at JP Morgan, delivered a compelling presentation titled "Gauging Bitcoin Flows." His insights offered a deep dive into the intricacies of Bitcoin's liquidity and its implications for the market.
Greek Cryptocurrency Community Meets Monero & Cake Wallet The community had the opportunity to interact with Ricardo Spagni, famously known as Fluffy Pony on Twitter, to discuss the privacy-focused cryptocurrency Monero and the Cake Wallet. This event provided a platform for discussions about privacy in digital transactions and the growing importance of maintaining anonymity in a digital world.
Global Bitcoin Meetup Greece, along with Austria, Argentina, and Vietnam, participated in a Global Bitcoin Meetup. Prominent speaker Robert Breedlove shared his thoughts on the global impact of Bitcoin, emphasizing its potential in the current financial landscape.
Greek Cryptocurrency Community Meetup with Tezos Commons Foundation A focus on Bitcoin was evident with a presentation on "An overview of fundamental Bitcoin Metrics" by DigitalikNet. This meetup addressed various core aspects of Bitcoin's underlying metrics and what they indicate for the digital asset's future.
Greek Cryptocurrency Community Meetup with Cardano The community delved into the technology behind Cardano with Prof. Aggelos Kiayias discussing "Ouroboros, Cardano Proof of Stake." Additionally, Dimitrios Psarrakis, a policy specialist, spoke about "Rules & Regulations on Cryptocurrencies and Blockchain," providing attendees with insights into the legislative landscape affecting crypto.
Greek Cryptocurrency Community Meetup with The Electric Coin Co. This event featured discussions on blockchain and cryptocurrencies within the European Union, with a significant contribution from Eva Kaili, a Member of the European Parliament, who offered her perspective on the regulatory frameworks and advancements in blockchain technology.
2nd Global Bitcoin Meetup The community had the chance to hear from Willy Woo, a respected figure in the crypto space known for his analytical insights into Bitcoin's market trends. His participation highlights the Greek Crypto Community's dedication to understanding market dynamics and the factors driving the value of cryptocurrencies.
These meetups and discussions signify the Greek Crypto Community's commitment to staying at the forefront of blockchain technology and its applications. By bringing together experts from various facets of the crypto world, they foster a robust environment for learning, discussion, and growth within the realm of digital currencies.
Κρυπτοσχολειό
Κρυπτοσχολειό currently has 973 members. Κρυπτοσχολειό is a true Cypherpunk hub and is famous for having Greek Bitcoin evangelist Andreas Antonopoulos as one of its early members. Dimitris (@Dimitriscore), the founder of the Κρυπτοσχολειό Telegram group, is another influential figure involved in a variety of blockchain projects, always steering conversations and providing valuable resources to the community.
Argyris Xafis is another important senior member of the same group, always around to dispel myths and help new members. Argyris is an actor/director and one of the founding members of the first Bitcoin Club in Greece and the first public persona to talk about Bitcoin and crypto in Greece openly. He is very respected by the Greek community as he often engages in discussions providing valuable insight. He used to be a white-hat hacker. Angelos Leoussis, a blockchain veteran, COO of Eucalyptus Labs and ex-Coinomi Lead Developer was an inspiration and a great source of knowledge for many years.
These platforms serve as a hub for Greeks to discuss everything from the latest trends in blockchain technology to investment strategies and market analyses. The groups are not just limited to seasoned crypto enthusiasts; they also welcome newcomers, providing educational resources and fostering a sense of community.
The Entrepreneurs & Investors
The community is not just about discussions and education; it also has its share of entrepreneurs and investors. Chris Tzikas, an eToro investor and Investing Podcaster, and Nicolaos Chrousis, the Blockchain Investor and Founder of Metadudes, a Greek community token, are examples of individuals who have turned their crypto passion into profitable ventures. Giorgos Mpitsounis, a cryptocurrency trader, and Kostas Alekoglu, a UK-based marketer and former CMO of Smartfi and TradingView, also contribute to the entrepreneurial spirit of the community.
Σήμερα στις 8μμ νομίζω θα έχουμε ένα από τα πιο σημαντικά live "Ψυχανάλυση Κρυπτοαγορών" της χρονιάς μαζί με τον @cryptovios1
Έχοντας σπάσει τα 30k υπάρχουν πολλά ερωτηματικά όπως "τώρα τι;", "up only ή deviation?", "alts ή btc?"
Θα τα απαντήσουμε όλα!
👇https://t.co/Tk6JsSFljq

— Athantonios (@athantonios) October 26, 2023
The Diaspora: Spreading the Crypto Gospel
The Greek crypto community is not confined to the geographical boundaries of Greece. Many Greeks living abroad actively participate in online forums and social media, contributing to the global crypto dialogue while maintaining their unique Greek perspective. Apostolos Tsikouras is one such individual who has been active in various international crypto platforms, bridging the gap between Greece and the global crypto community.
The Road Ahead
The Greek crypto community is at a pivotal point. With increasing interest in blockchain technology and digital assets, coupled with the active participation of various stakeholders, the community is poised for significant growth. Regulatory clarity, technological advancements, and financial inclusion are some of the key areas that the community is keenly focusing on.
For now, the Greek crypto community is a microcosm of innovation, dialogue, and entrepreneurship. With its unique set of platforms and influencers, it serves as a testament to how localized communities can contribute to the global crypto narrative. It feels like its influence is outpacing its size but whether this trend persists or not, it remains to be seen. As the community continues to grow, it will undoubtedly play an even more significant role in shaping the future of crypto, both in Greece and beyond.
Special thanks for their fact-checking and contributions to members of Κρυπτοσχολειό: Dimitris Core, Argy Xafis, and George Tzegkas.
Author Profile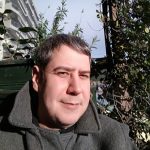 Writing about markets and decentralized finance since 2018.