Komodo Platform, known for its innovative approach to decentralized finance, has recently announced a significant update to its tokenomics involving its native token, Komodo (KMD). The CTO of Komodo Platform, Kadan Stadelmann, revealed that with each atomic swap transaction, a certain amount of KMD will be burned. This action is part of a broader strategy aimed at deflating the total supply of KMD over time.
Let's dive into what this means for Komodo and its users. First, the concept of burning tokens is a deflationary mechanism commonly used in the cryptocurrency space. By permanently removing tokens from circulation, the supply diminishes. If demand remains the same or increases, this scarcity can lead to a higher value per token. This approach is in contrast with traditional fiat currencies, where central banks can inflate the supply, often leading to a decrease in purchasing power over time.
Atomic swaps, the catalyst for the burn in Komodo's case, are a decentralized way to exchange cryptocurrencies from different blockchains without the need for intermediaries. This process aligns with the ethos of decentralization and enhances user privacy and security.
Komodo's Statistics
The market capitalization (market cap) of a cryptocurrency is a critical indicator of its total market value, calculated by multiplying the current price by the circulating supply of tokens. Komodo (KMD) has a current market cap of $33,015,133, placing it within a mid-tier range compared to other cryptocurrencies. This valuation suggests a moderate level of investor confidence and market adoption.
When examining the circulating supply, which is the number of tokens currently available for trading and transactions, we see that Komodo has 135,953,876 KMD in circulation. This is nearly the entirety of its total supply of 136,870,414 KMD, so almost all of its current supply has been mined or otherwise released into the market. This high percentage of circulating supply to total supply implies that there are very few KMD tokens left to be released, which could lead to increased scarcity, an important factor that could influence the token's price.
The maximum supply of KMD is capped at 200,000,000 tokens. This cap is crucial because it assures investors that the supply of KMD will not inflate indefinitely, which can help maintain the token's value over time. With the current total supply nearing the cap, there is a limited possibility for new tokens to enter the space, which can make existing tokens more valuable if the demand for Komodo's services increases.
Lastly, the fully diluted market cap of $50,319,825 represents the market cap if the max supply of KMD were in circulation. This figure is significantly higher than the current market cap, suggesting that if the remaining tokens were released and the current price remained stable, the overall valuation of Komodo could increase substantially. However, this does not take into account market dynamics that could arise from changes in supply and demand.
Overall, the statistics suggest that Komodo is in a stable position with a substantial market cap and a high percentage of its tokens in circulation. The capped max supply and the strategy of token burning through atomic swaps can potentially enhance the scarcity and value of KMD in the future, provided the demand for the token continues or grows.
Investors might view the token burn as a positive move, potentially leading to a deflationary effect on the token's value. However, market conditions, investor sentiment, and the platform's performance will also play significant roles in shaping the future of KMD's valuation.
Deflationary Burn Mechanism
Komodo has a significant amount of its token supply in circulation, making the decision to implement a burn mechanism all the more impactful. The current price of KMD is $0.2516, which is significantly lower than its all-time high of $15.41, but also a staggering increase from its all-time low of $0.002143. This volatility is not uncommon in the crypto markets, and strategic tokenomics can be crucial in managing the token's value.
https://t.co/GVzVUSAT59

This is part of our tokenomics upgrade for #KMD #KomodoPlatform / i.e. each time a atomic swap takes place, some KMD will be burned and ultimately deflating the KMD cap.

— kadan.eth (@0xca333) November 15, 2023
The burning mechanism is expected to positively influence the value of KMD by reducing the total supply and making existing tokens more scarce. For investors and users, this might be an attractive feature as it could potentially increase KMD's value over time, provided the demand for Komodo's services continues to grow.
In conclusion, Komodo's initiative to burn KMD tokens during atomic swaps is a strategic move within its broader tokenomics upgrade. It reflects a growing trend among cryptocurrency projects to utilize deflationary tactics to manage token supply and value. As with all innovations in the dynamic crypto market, the long-term effects of this policy on Komodo's valuation and its ecosystem will be closely watched by investors and participants alike.
Author Profile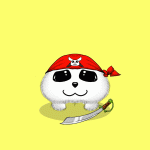 Community moderator of the Banano memecoin since 2018. I have since been involved with numerous cryprtocurrencies, NFT projects and DeFi organizations.