Pirate Chain (ARRR) has been making waves in the cryptocurrency ocean since its inception in August 2018. As a privacy-centric digital currency, it offers unparalleled security and anonymity in blockchain transactions. The recent developments around its integration with other blockchain technologies like Ethereum and BSC further enhance its appeal and functionality in the crypto space. Pirate Chain is a founding member of the BPSAA.
The Core of Pirate Chain
Pirate Chain (ARRR) distinguishes itself in the cryptocurrency landscape with its unwavering commitment to privacy and security, which are its core features. At the heart of Pirate Chain's technology is the implementation of zk-SNARKs (Zero-Knowledge Succinct Non-Interactive Arguments of Knowledge), a renowned privacy protocol that enables transactions to be fully encrypted on the blockchain while still being verified as valid under the network's consensus rules.
This means that the details of each transaction, including the identity of the parties and the transaction amounts, are completely anonymous and untraceable. Unlike many cryptocurrencies where privacy is optional or partial, Pirate Chain ensures absolute privacy by making all transactions anonymous by default, setting a new standard in the field of transactional confidentiality.
Pirate Chain ensures absolute privacy by making all transactions anonymous by default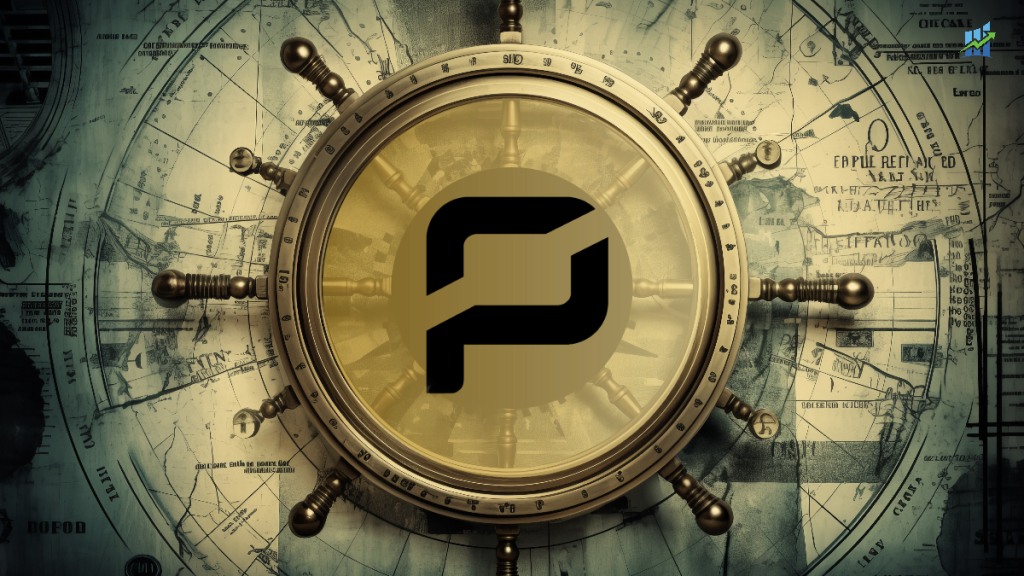 In addition to its robust privacy features, Pirate Chain employs a unique consensus mechanism known as delayed Proof of Work (dPoW). This innovative approach not only secures the Pirate Chain network itself but also leverages the immense security of the Komodo blockchain. By regularly notarizing its blocks to the Litecoin blockchain, Pirate Chain inherits Litecoin's security strengths, effectively mitigating the risk of double-spending and 51% attacks that smaller blockchains often face.
This dual-layer security model, combining the privacy of zk-SNARKs with the resilience of dPoW, positions Pirate Chain as a formidable player in the realm of secure and private digital currencies, offering users a haven for safeguarding their financial privacy in an increasingly transparent digital world.
The Emergence of wARRR
Pirate Chain is not just resting on its laurels. It's expanding its horizons with innovative integrations:
wARRR: Bridging to Ethereum & BSC
wARRR represents a significant stride in enhancing the liquidity and accessibility of ARRR. It acts as a bridge from the Pirate Chain to the Ethereum blockchain, allowing ARRR to be used in the vast Ethereum ecosystem. This integration means that ARRR can be traded on decentralized exchanges (DEXs) and be part of the thriving DeFi (Decentralized Finance) space, which predominantly operates on the Ethereum blockchain.
Q-Shop App
The Pirate Chain community is on the cusp of a significant expansion of their digital commerce capabilities with the upcoming integration of their native cryptocurrency, ARRR, on the Qortal Platform's Q-Shop App. This development comes on the heels of reaching their funding goal of 4000 QORT, a milestone that greenlights the Qortal team to begin development work posthaste. The conclusion of the Q-Fund on November 3 marks a new chapter for both Pirate Chain and Qortal, as they venture into a collaborative effort to enhance the utility of ARRR within the Q-Shop App, paving the way for a decentralized and secure marketplace experience for users.
Why Privacy Matters More Than Ever
In today's digital age, where vast amounts of personal information are constantly being collected, processed, and often mishandled, privacy has emerged as a paramount concern. The significance of privacy extends beyond the realm of personal data protection to encompass financial transactions, where the need for confidentiality is more critical than ever. With the increasing prevalence of digital financial activities, individuals and businesses alike are seeking ways to safeguard their financial dealings from unauthorized surveillance and potential security breaches.
The rise of privacy-focused cryptocurrencies like Pirate Chain (ARRR) is a testament to this growing demand. These platforms offer a sanctuary for those who value financial discretion, ensuring that their transactions remain shielded from prying eyes. In an era marked by heightened concerns over data breaches, identity theft, and intrusive monitoring, the ability to conduct financial transactions with assured privacy is not just a luxury, but a necessity for preserving individual autonomy and security in the digital world.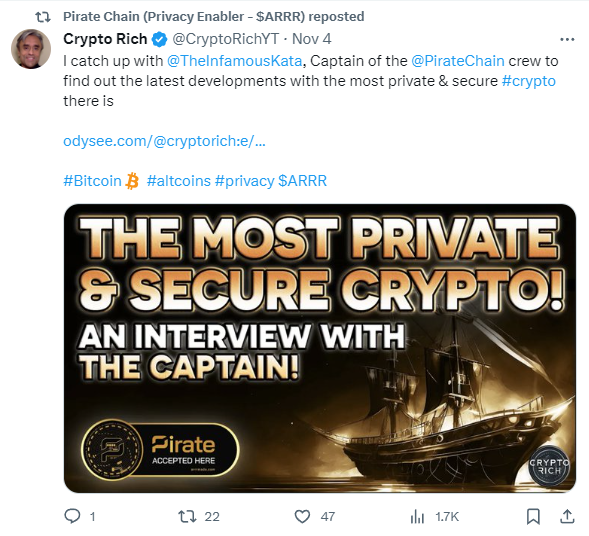 ARRR: The Driving Force
ARRR, the native cryptocurrency of Pirate Chain has rapidly emerged as a driving force in the privacy-centric cryptocurrency space, primarily due to its uncompromising approach to transactional anonymity. Unlike many other digital currencies that offer optional privacy features, ARRR ensures that privacy is not a choice but a default, integral aspect of every transaction. This is achieved through the implementation of advanced zk-SNARKs technology, which allows for the verification of transactions without revealing any sensitive information about the parties involved or the transaction amounts.
Furthermore, ARRR's unique delayed Proof of Work (dPoW) mechanism not only fortifies its own network but also leverages the robust security of the Komodo blockchain, providing an additional layer of protection against common vulnerabilities. This dual approach of absolute privacy and enhanced security positions ARRR at the forefront of the privacy coin market, catering to a growing community that values financial discretion and security in an increasingly transparent and surveilled digital landscape. As concerns over digital privacy and data security continue to mount, ARRR's steadfast commitment to these principles makes it a standout choice for users seeking a reliable and truly private digital currency.
ARRR All-Time Chart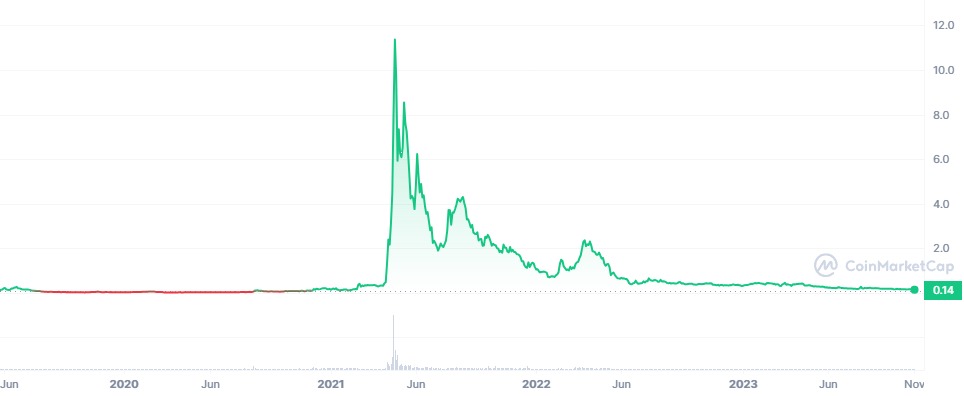 Community & Use Cases
The strength of Pirate Chain lies in its vibrant community and dedicated team of volunteers working on the project from development and support to social media and content creation. They play a crucial role in driving the project forward, ensuring continuous improvements and wider adoption of ARRR. Pirate Chain's foray into the Ethereum and BSC chains opens up a plethora of use cases. The possibilities for ARRR are increasingly expanding.
The Pirate Chain community has been making waves with their recent engagements, showcasing the power of collective efforts in the cryptocurrency space. At the Nonsensus conference, a cohort of dedicated community members delivered an exceptional presentation on Pirate Chain, sparking enthusiasm and valuable connections. The event was not just a success in terms of the presentation, but also served as a fertile ground for networking, with promises of upcoming podcasts and Twitter spaces to further disseminate the Pirate Chain ethos. This engagement signifies the dawn of burgeoning relationships and untapped growth potential for the community.
Simultaneously, the Solarpunk Summit festival became a beacon of success for the community's own Amy Voluntary, who navigated the event with aplomb. The summit, a convergence point for creatives and visionaries of the solarpunk movement, offered fertile soil for cultivating relationships with like-minded individuals and groups. These innovators and integrators share a common vision of harnessing technology to foster a more vibrant and sustainable civilization.
Secure and private payment. The #ARRRmada ⚓ lists all merchants and service providers that offer payment with $ARRR 🏴‍☠️.

Open source, no tracking, 100% anonymous transactions.

Privacy protect!https://t.co/Xl09pKnXXX pic.twitter.com/yJg56km4Uq

— ARRRmada ⚓ (@PirateARRRmada) October 25, 2023
Navigating Challenges
Despite its potential, Pirate Chain faces challenges, particularly concerning regulatory scrutiny over privacy coins. The project's future will depend on how it navigates these challenges while maintaining its core ethos of privacy.
Pirate Chain (ARRR) is more than just a privacy coin; it's a growing ecosystem with expanding capabilities and integrations. The developments of wARRR and vARRR tokens are a testament to their evolving nature, promising to bring more utility and value to their users. As the digital world continues to evolve, Pirate Chain's commitment to privacy and security remains a beacon for those seeking financial privacy in the cryptocurrency domain.
---
Disclaimer: This article is for informational purposes only and does not constitute financial advice, investment advice, or any other kind of advice. Cryptocurrency investments are subject to high market risks. Please do your own research before investing.
Author Profile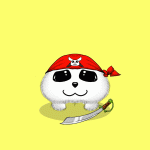 Community moderator of the Banano memecoin since 2018. I have since been involved with numerous cryprtocurrencies, NFT projects and DeFi organizations.