The Scandal Unveiled
The Federal Deposit Insurance Corporation (FDIC), a United States government corporation, has recently come under scrutiny following a Wall Street Journal exposé that revealed a toxic work environment rife with partying, harassment, and discrimination. The report, which included interviews with over 100 current and former employees, brought to light a culture of sexualization, unequal opportunities, and a pervasive "boys club" atmosphere, particularly among female bank examiners.
The allegations involved incidents where male employees sent explicit images to female colleagues, invited coworkers to strip clubs, and boasted about sexual encounters with subordinates. This misconduct was not isolated but instead part of a long-standing pattern of behavior within the organization. In addition to sexual misconduct, the report highlighted a heavy drinking culture, including inappropriate behavior such as urinating from the roof and vomiting in hotel elevators used for training purposes​​​​​.
Individual Experiences & Systemic Issues
Lauren Lemmer, a former examiner-in-training, recounted her experience at the FDIC. She described being denied opportunities for advancement, followed to her hotel room by a male colleague during training, invited to a strip club, and receiving unsolicited explicit photos from a colleague. These experiences underline the toxic and discriminatory environment that women faced within the FDIC, leading many to leave the organization.
The inspector general's report in 2020 found the agency's policies on sexual harassment to be lacking, with processes for tracking misconduct allegations described as "decentralized, untimely, incomplete, and inaccurate." Despite agreeing to make changes, the FDIC disagreed with the conclusion that its programs were inadequate​.
We too are "deeply disturbed" Chairman Gruenberg. Yesterday, @FinancialCmte Chair @PatrickMcHenry, @RepAndyBarr, and I sent a letter to the @FDIC_OIG demanding they brief Congress on the @FDICgov allegations. https://t.co/3GMTv7zOLC pic.twitter.com/Wq5tiAVNIT

— Rep. Bill Huizenga (@RepHuizenga) November 14, 2023
FDIC's Response & Future Actions
In response to these allegations, the FDIC has engaged an independent firm to conduct a comprehensive review of its workplace culture. FDIC Chairman Martin Gruenberg highlighted the gravity of these allegations and the urgent need for change.
The organization has committed to upholding values of diversity and inclusion and maintaining a zero-tolerance policy towards harassment. This response is seen by some as a proactive approach to address the reported issues and signals the FDIC's commitment to accountability and transparency​. But most know what this usually means. Years of bureaucracy with change coming very slowly, if ever.​​
Broader Implications and Lessons
The scandal at the FDIC serves as a stark reminder of the widespread challenges relating to workplace culture and gender dynamics, extending beyond just this agency. It underscores the critical role of leadership in addressing allegations of workplace misconduct and the importance of valuing employee feedback.
Engaging an independent firm for a confidential review aligns with best practices for addressing workplace issues and emphasizes the need for a thorough and unbiased examination of the organizational culture​​.
Author Profile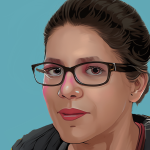 Lucy Walker is a journalist that covers finance, health and beauty since 2014. She has been writing for various online publications.