The world of blockchain and cryptocurrency has often been likened to the Wild West, a territory with vast opportunities but riddled with ambiguities and obfuscations. One such perplexing saga is that of Calvin Ayre and Craig S. Wright, two high-profile figures in the cryptocurrency world who have garnered significant attention and controversy.
A recent exposé by Christen Ager-Hanssen, the former CEO of nChain, adds yet another layer of complexity to the narrative, alleging intricate financial arrangements and ostensibly misleading public statements.
Hidden Financial Ties: Indigo IP Holdings & DW Discovery Selection Fund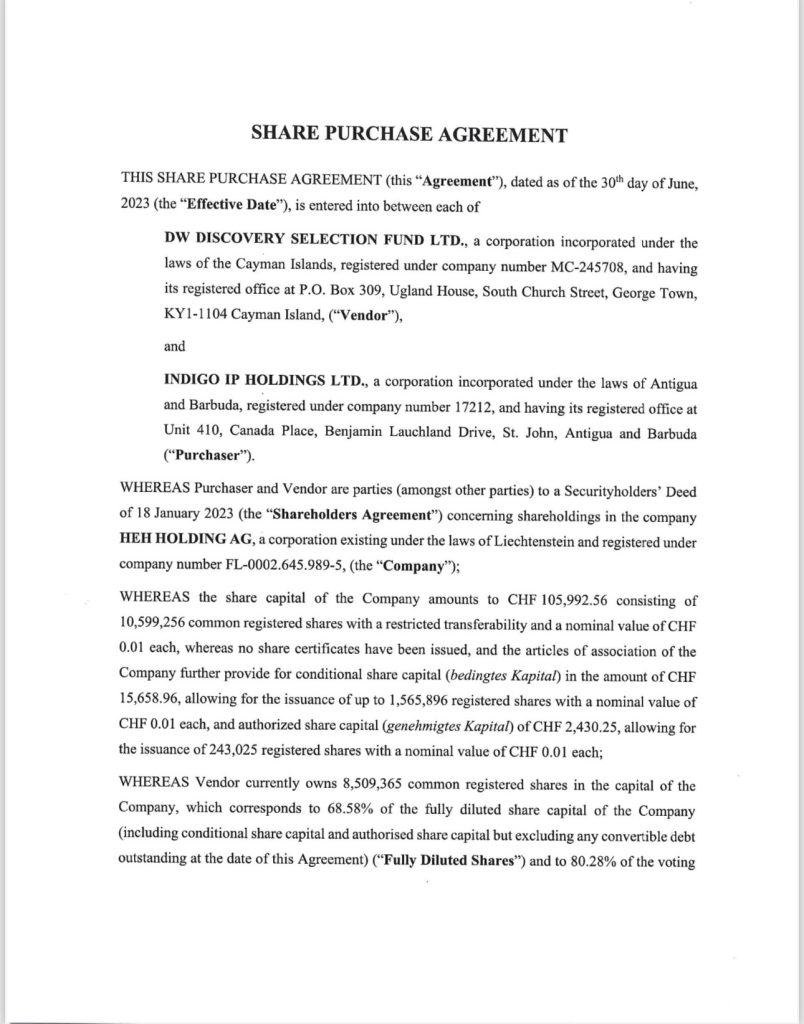 Christen Ager-Hanssen, in his whistleblowing disclosure, has shed light on the alleged undisclosed financial relationships between Calvin Ayre, Craig S. Wright, and nChain, a blockchain research and development company. According to Ager-Hanssen, Indigo IP Holdings LTD, Calvin Ayre's investment vehicle, has provided financial support to DW Discovery Selection Fund LTD for several years.
The latter entity is described by him as the "secretive majority owner" of nChain. Stefan Matthews, another name in this tangled web, confirmed that Ayre and Wright had an indirect ownership in nChain through the DW Discovery Selection Fund.
Two-Part Investment in nChain: The Numbers Don't Add Up
The financial intricacies do not end here. Ager-Hanssen alleges that Calvin Ayre, through Indigo IP Holdings, agreed to acquire shares in nChain/HEH Holding via two separate transactions. The first transaction was an outright sale amounting to CHF 140 million, while the second tranche had an option for a further CHF 200 million acquisition by March 2024.
However, according to Ager-Hanssen, Calvin Ayre publicly claimed to have acquired nChain for a whopping $570M USD, a figure that sharply contradicts the information disclosed by Ager-Hanssen. According to the former CEO, Ayre only completed the first tranche of investment, giving him roughly a 34% stake in HEH Holding AG, the parent company of nChain. This makes it evident that Ayre was never the majority shareholder of nChain, contrary to public belief and his own statements.
Calvin as the puppet master pic.twitter.com/h3t9r4Uknc

— Christen Ager-Hanssen (@agerhanssen) October 10, 2023
Why These Revelations Matter
The significance of these allegations goes beyond just setting the record straight. They call into question the credibility and ethical standing of two highly influential figures in the blockchain community. A disparity in investment figures not only undermines public trust but may also have regulatory implications.
Furthermore, the intricate web of financial transactions and undisclosed relationships could impact nChain's reputation and its future funding prospects. Considering nChain's role as a key player in the development of the BSV blockchain technology, this saga holds importance not just for the parties directly involved, but also for the broader cryptocurrency ecosystem.
Calvin's Faith & Conviction in "Satoshi"
In a rather audacious social media proclamation, Calvin Ayre, the entrepreneur at the center of nChain, unambiguously asserted that Craig S. Wright is indeed Satoshi Nakamoto, the elusive creator of Bitcoin, but without providing new evidence. Ayre went on to declare that anyone "with a brain" could see this, seemingly sidelining any detractors as either ignorant or involved in a calculated effort to discredit Wright. The statement further served as a public distancing of nChain from what Ayre calls Wright's "righteous personal issues," implying a focus on the technological deliverables of the company rather than the convoluted debates over Wright's disputed identity.
Ayre's commitment to "creating amazing tech" under the banner of nChain is especially intriguing given its recent acquisition by the Ayre Group. His words aim to reassure stakeholders that the company will concentrate on the developmental aspects of what he terms "the world's only Enterprise Blockchain for your big data challenges." This reframing of nChain's objectives appears to be an effort to deflect attention from the controversies surrounding Wright and to re-establish nChain's credibility in the blockchain sector. It raises a number of questions, including how the company intends to differentiate itself from other enterprise blockchain solutions and what this means for the legacy and future of Bitcoin SV itself.
Of course Craig is Satoshi…everyone with a brain that is not paid to defraud Craig of his IP and legacy can easily see this. However, nChain is now an Ayre Group company and is completely detached from Craigs righteous personal issues. nChain will now put its head down and…

— Calvin Ayre (@CalvinAyre) October 10, 2023
A Lesson on Transparency & Accountability
The allegations by Christen Ager-Hanssen underscore the need for transparency and accountability in an industry that's already fraught with skepticism and volatility. The complex and concealed financial ties between Calvin Ayre, Craig S. Wright, and nChain lay bare the pitfalls of operating in a market that lacks stringent oversight.
This story serves as a cautionary tale that, in the rush to innovate and capitalize on the vast potential of blockchain technology, integrity and transparency should not be sacrificed. As the industry matures, one can only hope that this episode will serve as an impetus for more rigorous ethical standards and greater financial transparency.
Author Profile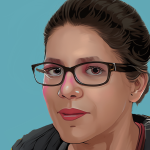 Lucy Walker is a journalist that covers finance, health and beauty since 2014. She has been writing for various online publications.