Wealthy investors from the Middle East and North Africa (MENA) are showing interest in Greece and Cyprus as they try to acquire residency in EU countries and secure visa-free travel to the bloc.
Companies have seen a surge in sales and inquiries from MENA purchasers seeking to participate in the Golden Visa Program offered in both countries, which grants residency in exchange for financial investment and other requirements.
Despite criticism of the program, many wealthy internationals consider it a great opportunity, with both Greece and Cyprus offering the cheapest permanent residency scheme in Europe. The appeal of these programs has led to hundreds of millions of sales to buyers from Middle Eastern countries in the last 12 months.
In addition to residency benefits, both countries offer a desirable holiday home destination, with growing interest from MENA investors due to the high quality of homes and expanding residency programs. While some of these programs have been involved in illegal affairs, they have contributed significantly to each country's economic sector.
In the past 12 months alone, Greece's Golden Visa Program has resulted in €1.57 billion in investments. With Portugal's program abolished and Ireland's residency by investment scheme suspended, Greece's Golden Visa scheme has become an attractive option for international investors seeking EU residency, however controversial that might be.
Author Profile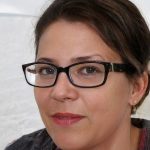 Lucy Walker is a journalist that covers finance, health and beauty since 2014. She has been writing for various online publications.