Binance donates to Morocco users
Binance US is accused of withholding evidence from the SEC
In the wake of the devastating earthquake that struck Morocco, Binance, one of the world's leading cryptocurrency exchanges, has implemented a humanitarian initiative by offering financial relief to its users in the affected region. The aid, ranging from $10 to $25 per user in BNB, seeks to provide immediate, albeit modest, support to individuals grappling with the disaster's aftermath.
This philanthropic gesture raises interesting questions about the role of private enterprises in crisis management and social responsibility. On one hand, the aid underscores the proactive engagement of corporations in community welfare, presenting a more agile response mechanism compared to traditional governmental agencies, which often struggle with bureaucratic inefficiencies. The digital nature of cryptocurrency also ensures that the financial aid is delivered swiftly and directly, eliminating the need for intermediaries and thereby accelerating the relief process.
The amount offered, while symbolically meaningful, is relatively small when considering the scale of devastation typically associated with natural disasters like earthquakes. So whilst it is unlikely to substantially mitigate the hardships faced by the victims, it is still a nice gesture from Binance. They made a similar move after the devastating earthquake in Turkey earlier in February this year.
The move also subtly introduces cryptocurrency as a viable and effective medium for aid distribution, challenging traditional financial systems and positioning digital currencies as not just speculative assets but also as tools for social good. As such, while the financial impact of Binance's initiative may be limited, its symbolic and strategic implications are notably more expansive, possibly serving as a precedent for future corporate involvement in humanitarian efforts.
BNB 5-Year Market Cap

The Morocco Letter from Binance in Full
Dear Binancian,
We hope this email finds you safe. Like many people worldwide, we are deeply shocked and concerned to hear of the recent earthquake that has affected so many people across the region. Our thoughts are with the people of Morocco who have been impacted by this tragic event. In recognition of the hardship faced by many, and the impact to many friends, family and colleagues of our users in Morocco, we have processed a donation to every active Binance user in the country.
You will find a voucher for the amount of $10 in BNB in your Rewards Hub which you can redeem immediately. If you reside in the affected Marrakesh-Safi Province, please complete your proof of address on your account before September 30, 2023 and we will transfer you an additional $15 BNB voucher. To upload your proof of address, head to the 'Verifications' section of your Binance account profile. We hope that this gesture will provide some assistance for you during these challenging times.
If you have any questions or need any assistance regarding your donation, please don't hesitate to contact our customer support team. In times of crisis, it is the collective strength of communities that shines the brightest. Yours sincerely,
The Binance Team
SEC vs Binance
The U.S. Securities and Exchange Commission (SEC) has recently leveled serious allegations against BinanceUS, asserting that the cryptocurrency exchange has been withholding crucial evidence pertinent to an ongoing regulatory investigation. This development intensifies the already fraught relationship between regulatory authorities and crypto-based financial platforms. The SEC's accusation not only casts a shadow over BinanceUS's operational transparency but also heightens concerns over the regulatory compliance of cryptocurrency exchanges at large.
Such allegations, if proven accurate, could have far-reaching implications, potentially triggering stringent regulatory actions that could serve as a watershed moment in the ongoing quest to integrate cryptocurrency markets within the purview of established financial laws. As the SEC and BinanceUS engage in what appears to be a legal and ideological skirmish, the outcome could set a precedent for how crypto platforms interact with regulatory bodies, thereby influencing the broader landscape of digital assets and their governance.
Author Profile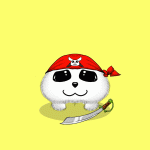 Community moderator of the Banano memecoin since 2018. I have since been involved with numerous cryprtocurrencies, NFT projects and DeFi organizations.