A formidable thunderstorm has descended upon London and the South East of England tonight, causing disruptions and eliciting a mixture of awe and concern from residents. Whilst there has been a warning from the MET, the result is nonetheless impressive. This meteorological event features not only torrential rains but also an impressive display of lightning and thunder, underscoring the raw power of nature.
The suddenness and intensity of the storm have prompted emergency services to issue warnings, advising people to stay indoors and take necessary precautions. Transportation services have also been affected, with delays and cancellations across various modes of public transit.
Is summer officially over now?? #thunderstorms #london pic.twitter.com/GckkFIElqw

— WD🏌🏼 (@unrvldWD) September 17, 2023
While the storm has led to some challenges, it also provides an opportunity for individuals to reflect on the broader implications of such extreme weather events, particularly in the context of climate change.
Insane lightning over London with no rain pic.twitter.com/VErTkoHRsj

— The Ginger Prince (@dale946) September 17, 2023
As atmospheric conditions become increasingly unpredictable, the need for adaptive and resilient infrastructures becomes more urgent. For now, Londoners are urged to exercise caution and remain updated on weather forecasts as the storm continues to make its presence felt across the region.
Footage from London's Thunderstorm
Author Profile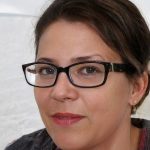 Lucy Walker is a journalist that covers finance, health and beauty since 2014. She has been writing for various online publications.