In a bid to avoid a complete asset freeze, Binance.US – the American arm of popular crypto exchange Binance – is reportedly in talks with the Securities and Exchange Commission. Sources state that there is hope for a compromise, with both parties appearing to be in agreement. U.S. District Judge Amy Berman Jackson has referred the matter to a magistrate judge for further discussion.
The SEC's initial lawsuit against the company demanded an asset freeze, but it appears that a resolution may be within reach. During a hearing in Washington, Judge Jackson expressed concerns about the potential fallout from shutting down Binance.US completely.
According to Bloomberg, she stressed that this move would not only impact the company but also have significant consequences for the wider digital asset markets. The judge has deferred a decision on an asset freeze until further discussions with the magistrate. The SEC filed a lawsuit on June 5, accusing Binance.US of serious legal and regulatory violations that warrant a ban on the company's operations in the US.
Author Profile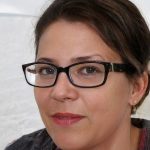 Lucy Walker is a journalist that covers finance, health and beauty since 2014. She has been writing for various online publications.