Breaking news from Morocco where a powerful tremor shook the country
800 people lost their lives in the aftermath
Marrakesh and Agadir old buildings hit the hardest with the most casualties
Listen to an exclusive testimony from a survivor
While initial information did not indicate casualties or structural damage, the possibility of significant damage in areas close to the epicentre remains. Comprehensive evaluations of the affected zones may take several hours, especially in less accessible regions. The likelihood of subsequent aftershocks in the coming days is high.
BREAKING: Estimated magnitude 6.4 Richter Scale #earthquake reported in Casablanca, #Morocco. We hope that everyone there is safe. pic.twitter.com/j7JrJcaDUt

— What The Finance (@WhatTheFinance9) September 8, 2023
Official Response and Anticipated Disruptions
Authorities may decide to temporarily suspend operations of transportation infrastructure within the affected region for safety inspections. During these temporary halts, minor disruptions could be expected; however, normal operations are anticipated to resume swiftly, provided no structural issues are identified. Interruptions to utilities, especially in areas near the earthquake's focal point, are also a possibility.
Crazy scenes in #Casablanca and #Mohammedia with thousands of people flooding the streets of #Morocco shocked with the 6.8 Richter scale earthquake that rocked the entire country.

Potentially scared of after shocks everyone is now outside.

Leave us comments if you have been… pic.twitter.com/0saTUj6KLL

— What The Finance (@WhatTheFinance9) September 8, 2023
Recommended Precautions
Be prepared for potential aftershocks. If you are in the impacted zones and housed in multi-story structures, it may be prudent to evacuate until their structural integrity is confirmed by experts. Anticipate some delays in both air and road travel as sporadic disruptions may occur due to aftershocks. Before undertaking road journeys in hilly terrains within the affected area, obtain the latest information on road conditions to mitigate the risk of landslides.
A few minutes ago an #earthquake hit Morocco in the region of Marrakech at the magnitude of 6.8 on Richter. It was so strong that even people in Spain and Algeria felt it! May Allah blessing be with us all 🤲 pic.twitter.com/KmbyY73KMF

— CODE NAME: 07 (@MonBbStayUniq) September 8, 2023
Economic Impact
The occurrence of a serious seismic event in Morocco could have severe and far-reaching economic consequences. Infrastructure ranging from roads and bridges to industrial facilities and residential buildings could suffer extensive damage, necessitating significant investment for repairs or complete reconstruction. Such incidents could cripple key sectors of the economy, including tourism, which is a major source of revenue for the country.
Moreover, the agricultural sector, crucial for both domestic consumption and exports, could also be severely impacted due to damage to farmlands and irrigation systems. Additionally, the disruption in transportation and utility services could lead to a temporary halt in business operations across multiple sectors, further aggravating economic losses. Emergency services and healthcare systems would likely face overwhelming demand, straining state resources and potentially requiring international aid. Thus, the ripple effect of a significant earthquake could reverberate through the Moroccan economy, causing both immediate hardship and posing challenges for long-term recovery and growth.
Luckily this was not the case this time and the cost of this event is anticipated to be low in material damages.
Morocco Resident Testimony
Author Profile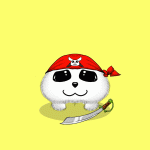 Community moderator of the Banano memecoin since 2018. I have since been involved with numerous cryprtocurrencies, NFT projects and DeFi organizations.