The Helium Network's migration to the Solana blockchain has proven to be a game-changer. This strategic move has brought remarkable performance and scalability benefits to the network, greatly enhancing its capacity to handle large-scale Internet of Things (IoT) and mobile networks.
The shift also enables the implementation of more advanced Proof-of-Coverage algorithms, bolstering its reputation as a robust network for high-demand applications. Additionally, the integration with Solana has introduced a wealth of new tools, services, and features, further enriching the Helium Network's capabilities.
Helium is an exemplary DePIN project leveraging blockchain technology for real-world applications. DePIN, short for Decentralized Physical Infrastructure Networks, represents a category of projects harnessing decentralized technology to power tangible services like street maps, rendering power, cab-hailing services, and other practical applications.
HNT Live Price Chart
Helium's core focus lies in wireless networks, where it has built a rapidly expanding constellation of user-owned hotspots. These hotspots empower communities to enhance their internet and cell coverage without relying on traditional telecom companies. Through this decentralized approach, Helium is paving the way for improved connectivity and communication options, demonstrating the transformative potential of blockchain technology in addressing real-world infrastructure needs.
In a groundbreaking move, Helium successfully migrated from its original blockchain network to the Solana blockchain in April 2023. This migration stands as one of the most significant layer 1 blockchain transitions to date, poised to fuel further growth and expansion for the world's largest decentralized wireless network.
HNT All-Time Price Chart

Founded by Amir Haleem, Shawn Fanning, and Sean Carey in 2013, Helium's inception was driven by a vision to establish a decentralized wireless infrastructure to support the burgeoning Internet of Things (IoT) ecosystem. In 2019, the brand introduced its innovative Helium Hotspots, miniature yet powerful devices functioning as peer-to-peer wireless network nodes. These hotspots effectively connect small, low-power IoT devices over extended distances.
Helium's groundbreaking LongFi protocol, combining the long-range capabilities of LoRaWAN with its proprietary blockchain, powered these hotspots. Users who participated in hosting and operating the hotspots were rewarded with tokens in exchange for contributing to the network's nodes. This unique approach fostered a thriving decentralized wireless network and rewarded users for their active involvement in supporting the IoT infrastructure.
Presently, Helium boasts an impressive network of hundreds of thousands of active Helium Hotspots spanning over 170 countries. This remarkable growth has positioned Helium as the world's largest LoRaWAN network, providing extensive coverage and connectivity for Internet of Things (IoT) devices.
Helium has expanded its reach even further by offering 5G cellular coverage to an ever-growing list of cities in the United States. With its rapidly expanding footprint and robust infrastructure, Helium is setting a new standard in decentralized wireless networks and empowering global connectivity for IoT applications and beyond.
The Birth of Helium
Back in 2017, Helium embarked on the ambitious task of creating its network using its own unique blockchain. However, as the network expanded, it encountered some challenges and peculiarities. Initially, Helium allowed any user's hotspot to participate in the consensus group responsible for confirming data on the chain, ensuring a fully decentralized network. Yet, as the network grew, this approach became harder to manage. Most hotspots were located in private homes, supported by traditional internet service providers.
Consequently, when a large ISP experienced a service outage, it could potentially lead to a delay or disruption in the entire network. To address this issue, the community decided to make adjustments and ensure smoother operations. Looking ahead, Helium foresaw even more significant challenges as it aimed to evolve into a "network of networks" by providing access to 5G nodes to enhance existing cellular coverage for major telecom companies starting in 2021.
Helium seamlessly integrated with the Solana network by transforming each hotspot into an NFT using state compression technology. This innovative approach significantly reduced the cost of minting an NFT compared to traditional methods. By compressing the NFTs, the process became remarkably cost-effective, allowing Helium to harness the benefits of the Solana blockchain efficiently.
These NFTs serve as credentials, ensuring authenticity, and supplying essential data for developers. Additionally, they open up opportunities for token-gated experiences, offering new possibilities and enhanced functionalities within the Helium ecosystem.
Author Profile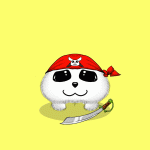 Community moderator of the Banano memecoin since 2018. I have since been involved with numerous cryprtocurrencies, NFT projects and DeFi organizations.