IOTA has fundamentally reengineered distributed ledger technology, enabling secure exchange of both value and data, without any fees. But will this be enough to establish them as a powerhouse of crypto?
IOTA was founded in 2015 by David Sønstebø, Sergey Ivancheglo, Dominik Schiener, and Dr Serguei Popov. The company is a pioneer in the field of distributed ledger technology, with a mission to power the future of the Internet of Things (IoT) with feeless, scalable, and secure data transfer.
IOTA's primary offering is the IOTA protocol and its associated cryptocurrency, MIOTA. The protocol is built on an innovative technology known as the Tangle, which deviates from traditional blockchain architecture.
MIOTA Cryptocurrency: A Closer Look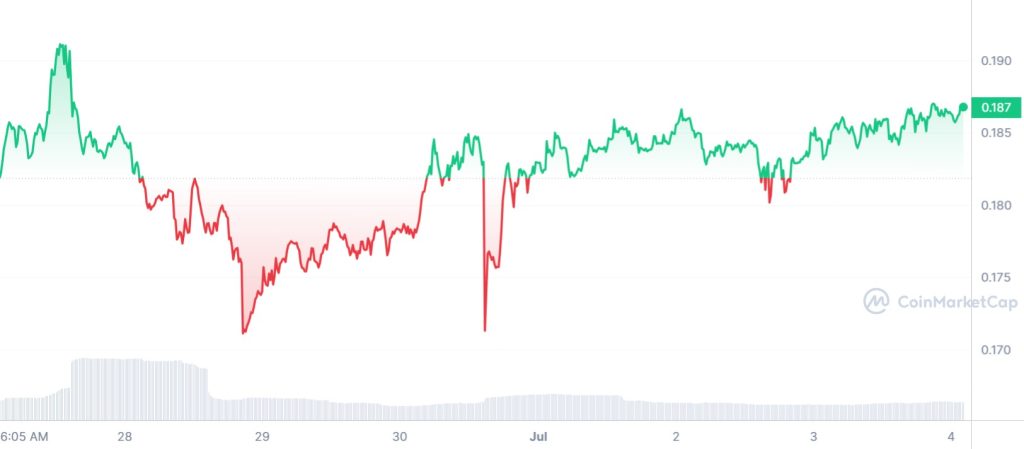 MIOTA, the native cryptocurrency of the IOTA network, serves a dual purpose. It facilitates feeless micro-transactions among IoT devices and also acts as an incentive for participants to maintain the network.
In terms of security, IOTA has taken significant steps to ensure the integrity of its network. However, like all decentralized networks, it's not completely immune to threats, and potential investors should be aware of this.
One of the defining features of MIOTA is its ease of use, particularly in IoT environments. Because it allows for feeless micro-transactions, MIOTA can enable new business models and applications within the IoT ecosystem.
The value proposition of MIOTA lies in its ability to facilitate seamless and efficient transactions in the rapidly growing IoT sector. As more devices become interconnected, the demand for a scalable, feeless, and efficient transaction system like IOTA's could increase.
Positioning in the Market
What sets MIOTA apart from its competitors is its unique Tangle technology. Unlike traditional blockchains that use miners to validate transactions, the Tangle requires that each participant in the network validate two previous transactions. This design allows for scalability and eliminates the need for transaction fees, making it uniquely suited for the IoT.
Transaction fees have long been a controversial subject in crypto, with many deeming them a weakness of the system, whilst others insisting that they are a paramount security feature and essential for miners to earn their fees.
Current State and Future Potential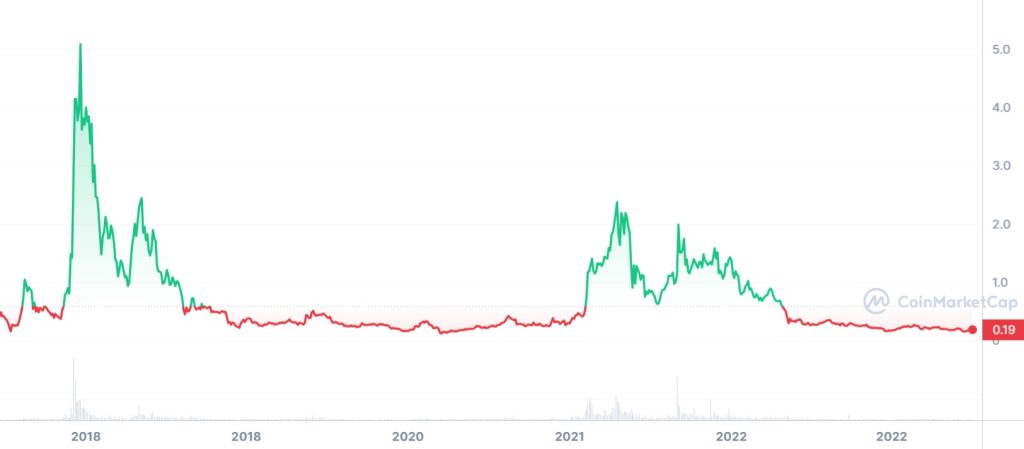 MIOTA current price is hovering around $0.16-$0.19. Whilst it shot up as high as $5 in 2017 it failed to reach those heights again (apart from 2021 when it reached $2.00) and has seen its price reduced from launch. Its unique technology makes it well-positioned to capitalize on the expected expansion of the IoT. However, like all cryptocurrencies, MIOTA is subject to market volatility and potential regulatory changes.
What the Future Holds
Investing in MIOTA offers exposure to the burgeoning IoT sector. However, as with any investment, potential investors should conduct thorough research and consider their risk tolerance before investing. With its unique technology and strong potential for growth, MIOTA is certainly worth considering for those interested in the intersection of IoT and blockchain technology. But always do your own research before you invest and do not take this as financial advice.
Author Profile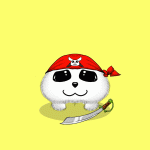 Community moderator of the Banano memecoin since 2018. I have since been involved with numerous cryprtocurrencies, NFT projects and DeFi organizations.