Are you ready to set yourself up for an amazing retirement? If so, then it's time to start making plans that will position you for success in your golden years. Retirement planning is essential if you want to ensure a secure financial future and enjoy a comfortable post-working life. We have listed some useful safety tips that can get you started.
Save Early & Save Often
One of the best things you can do for your retirement is to start saving as early as possible. The sooner you start saving, the more time your money has to grow. Even if you can only save a small amount each month, it will add up over time. You should also make sure to contribute to a retirement account that offers tax benefits, such as a 401(k) or IRA.
In crypto investing, look up a method named Dollar Cost Averaging.
Invest Wisely
Another important aspect of retirement planning is investing your money wisely. You should diversify your portfolio across a variety of asset classes, such as stocks, bonds, and real estate. This will help to protect your money in case one particular asset class declines in value. You should also rebalance your portfolio on a regular basis to ensure that it remains aligned with your goals.
Estimate Your Expenses
Before you retire, it is important to estimate your living expenses. This will help you determine how much money you will need to have saved in order to cover your costs. Make sure to factor in inflation when estimating your expenses, as the cost of living is likely to increase over time.
Consider Your Health Care Costs
One of the biggest expenses in retirement is healthcare. If you are not covered by a health insurance plan, you will need to purchase a private policy or pay for your health care costs out of pocket. Healthcare cost can be extremely high. Make sure to factor in these costs when estimating your expenses in retirement.
Allocate Budget
Once you have retired, it is important to stick to a budget in order to make sure that your money lasts as long as possible. Make sure to track all of your income and expenses so that you can see where your money is going each month. Try to cut back on unnecessary expenses so that you can save more money each month.
Review Your Plan Regularly
It is important to review your retirement plan on a regular basis to make sure that it is still on track. This includes reviewing your investment portfolio and making changes if necessary. You should also make sure that you are still on track to meet your savings goals. If you need to, make adjustments to your saving plan. Changing market conditions might force your hand.
Do Your Own Research
Retirement planning can often sound overwhelming, but it's something that deserves your full attention. Sure, it might feel easier to put off making plans for the future. After all, life is happening right now but if you start preparing today, you'll give yourself the best chance at achieving greater financial freedom and some security for later years.
And don't forget there are plenty of resources available out there to get you started. So don't delay take steps towards setting yourself up for a successful retirement by making a plan that works with your individual circumstances. Do it sooner rather than later, you won't regret it.
Author Profile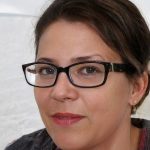 Lucy Walker is a journalist that covers finance, health and beauty since 2014. She has been writing for various online publications.