The recent indictment of Anthony Viggiano, a former employee of Goldman Sachs and Blackstone Inc., for securities fraud has sent ripples through the financial industry. Federal prosecutors have accused Viggiano of sharing insider information on multiple deals with friends, resulting in over $400,000 in unlawful gains. Notably, Viggiano allegedly used encrypted messaging platforms like Signal and Xbox Chat to facilitate these transactions.
This case marks the fifth incident involving a Goldman Sachs employee in recent years, highlighting a troubling pattern of insider trading within the institution. As financial firms pledge zero tolerance for such malfeasance, the focus has shifted towards bolstering compliance measures to preempt and mitigate insider trading risks.
The Viggiano Case: A Closer Look
Anthony Viggiano's case is particularly concerning because it involves the use of encrypted messaging apps to share confidential information. This adds a layer of complexity to the detection and prevention of insider trading. The use of platforms like Signal and Xbox chat suggests a calculated effort to evade surveillance, making it imperative for financial institutions to adapt their compliance measures to the changing landscape of communication technologies.
The Goldman Sachs Pattern
The recurrence of insider trading incidents involving Goldman Sachs employees is alarming. It raises questions about the efficacy of the firm's internal controls and compliance programs. One must ponder whether these incidents are isolated cases of individual misconduct or symptomatic of a deeper, institutional issue. The frequency of such cases suggests that Goldman Sachs, and perhaps the financial industry at large, needs to reevaluate its approach to ethics and compliance.
The Compliance Conundrum
Financial institutions often tout their "zero-tolerance" policies for insider trading and other forms of misconduct. However, the Viggiano case and others like it indicate that these policies are not as effective as they should be. The challenge lies in creating a compliance infrastructure that is both robust and agile. Institutions must invest in advanced surveillance technologies that can monitor not just traditional communication channels, but also encrypted and less conventional platforms. Moreover, there needs to be a cultural shift within these organizations to foster an environment where ethical conduct is non-negotiable.
A Pattern of Offending for Major Financial Institutions
1. Goldman Sachs – Bryan Cohen (2019)
Bryan Cohen, a former Goldman Sachs investment banker, was charged with insider trading for leaking non-public information related to pending corporate deals. He allegedly provided tips to a securities trader in exchange for cash.
2. JPMorgan Chase – Ashish Goyal (2020)
Ashish Goyal, a former JPMorgan Chase & Co. analyst, was accused of providing insider information about a client's pending acquisition to his father, who then traded on the information.
3. Morgan Stanley – Michael Siva (2017)
Michael Siva, a financial advisor at Morgan Stanley, was among several individuals charged in a large insider trading ring. The ring allegedly generated millions in illicit gains by trading on insider information about upcoming mergers and acquisitions.
4. Credit Suisse – Joseph Contorinis (2010)
Joseph Contorinis, a former portfolio manager at a Credit Suisse subsidiary, was convicted for trading on insider information about mergers and acquisitions. He was sentenced to six years in prison.
5. Deutsche Bank – Robert Schulman (2017)
Robert Schulman, a former Deutsche Bank securities trader, was convicted of insider trading for tipping off a friend about a pending healthcare deal, which led to illegal profits.
6. UBS – Igor Poteroba (2010)
Igor Poteroba, an investment banker at UBS, was charged with insider trading for tipping off a friend about upcoming healthcare deals. The friend then traded on this information, generating illicit gains.
7. Barclays – Steven McClatchey (2016)
Steven McClatchey, a former director at Barclays, was charged with providing insider information about upcoming mergers to a plumber, who then traded on the information.
8. Citigroup – Anil Kumar (2009)
Anil Kumar, a former senior partner at McKinsey & Co., was charged with providing insider information about a Citigroup deal to Raj Rajaratnam, founder of the Galleon Group hedge fund.
9. Bank of America – John Afriyie (2016)
John Afriyie, a former investment analyst at Bank of America, was convicted of insider trading for trading on confidential information about a pharmaceutical company's acquisition.
10. Wells Fargo – Matthew Rauchberg (2015)
Matthew Rauchberg, a former Wells Fargo employee, was charged with insider trading for tipping off a friend about a pending corporate acquisition.
Recommendations for Enhancing Compliance Measures
Adopt Advanced Surveillance Technologies: Financial institutions should invest in cutting-edge technologies that can monitor a wide range of communication platforms, including encrypted messaging apps.
Regular Audits and Reviews: Periodic internal and external audits can serve as an additional layer of scrutiny, helping to identify potential weaknesses in the compliance framework.
Employee Training and Awareness: A well-informed workforce is the first line of defence against insider trading. Regular training sessions can help employees understand the gravity of such misconduct and the legal repercussions that follow.
Whistleblower Policies: Encouraging employees to report suspicious activities without fear of retaliation can be a powerful tool in combating insider trading.
Lack of Oversight or SEC Enforcement?
The Anthony Viggiano case serves as a stark reminder of the persistent challenges financial institutions face in combating insider trading. While zero-tolerance policies are a step in the right direction, they are not a panacea. The onus is on financial institutions to evolve their compliance measures in line with technological advancements and emerging risks. Only through a multi-faceted approach that combines technological innovation, regular audits, employee education, and a strong ethical culture can these institutions hope to mitigate the risks associated with insider trading effectively.
In my opinion, the recurring incidents of insider trading, particularly at prestigious firms like Goldman Sachs, are a black mark on the financial industry. They erode public trust and call into question the integrity of financial markets. It is high time that financial institutions take this issue seriously and invest not just in advanced technologies but also in building a culture of integrity and accountability.
Failure to do so could result in not just legal repercussions, but also long-lasting damage to their reputation and credibility.
Author Profile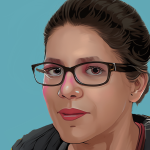 Lucy Walker is a journalist that covers finance, health and beauty since 2014. She has been writing for various online publications.