The victory of Javier Milei in Argentina's presidential election marks a pivotal moment for the nation's economic direction and political landscape. Milei, a pro-Bitcoin candidate, has won the presidency with a campaign that resonated deeply with the electorate, securing a commanding 55.7% of the vote. His ascension to the presidency is a direct response to a populace weary of what they perceive as "extreme tyranny" and a thirst for liberty.
Economic Powerhouse of the Past
A hundred years back, Argentina was celebrated as one of the globe's most prosperous nations, boasting a flourishing economy that placed it among the top ten in terms of wealth. Fast forward to the present day, and the picture is starkly different. The nation grapples with a staggering 124% inflation rate. This is an alarming figure that underlines profound economic instability and reflects a sharp decline from its former glory.
This severe inflation has corroded the purchasing power of the Argentine peso, leading to widespread financial distress among its citizens. The consequences of this economic downturn are visible in the stream of economic migrants leaving Argentina in search of stability and better opportunities abroad. This exodus is a telling sign of the hardships faced by Argentines and the lack of confidence in the nation's economic management.
In this challenging backdrop, the election of Javier Milei as president of Argentina has been met with a mixture of hope and apprehension. Milei, a fierce critic of the current economic systems and an advocate for the libertarian principles espoused by economic theorists like Ludwig von Mises and Friedrich Hayek, now faces the monumental task of steering Argentina out of its economic woes.
Milei's victory is not just a political triumph but also a clarion call for radical economic reform. His presidency is expected to be marked by policies that aim to curb inflation, liberalize the economy, and reduce the role of government intervention. This might be a daunting challenge given the entrenched structures and interests that have long influenced Argentine economic policy.
ARS USD Year-to-Date Chart

Argentinian Rock Star?
Milei's win has been met with jubilation by his supporters. As described by influencer Oli London, he is treated "like a rockstar" by his followers, indicative of the fervor and hope his presidency has ignited amongst those who share his views. His rise to prominence has not been without controversy, however, as his past is checkered with incidents that reflect both his passion for economics and a disdain for conventional political discourse.
His unconventional approach, often manifesting in energetic outbursts and heated debates, has earned him the moniker "The Madman" since his youth. Once an aspiring soccer player, Milei's pivot to economics at the age of 18 set him on a path towards national leadership. His public debates are infamous for their intensity, sometimes crossing lines that have drawn legal scrutiny, as was the case with the 2018 incident that led to a court-ordered psychological exam.
Argentina's new President-elect is treated like a rockstar as he walks through a crowd of supporters in Buenos Aires.

Javier Milei won his countries election by a 55.7% vote after campaigning against wokeness, socialism and globalism.

pic.twitter.com/bKA2gLlqLC

— Oli London (@OliLondonTV) November 20, 2023
Milei's economic philosophy is underpinned by a staunch opposition to socialism, wokeness, and globalism, ideologies he campaigned vigorously against. His rhetoric often includes a critique of excessive government spending, the political elite, and a media landscape he perceives as oppositional.
Interestingly, Milei's ascent is marked by the backing of prominent Argentine businessman Eduardo Eurnekian, under whom Milei worked for 13 years. Eurnekian's influence on Milei is significant, as noted by commentator Keith Woods. Eurnekian, a Jewish-Armenian immigrant and chairman of the Wallenberg Foundation, a Holocaust charity, has supported Milei's first television appearances and may shape aspects of his political agenda. This backing is seen as a factor in Milei's proposed foreign policy moves, including relocating Argentina's embassy to Jerusalem and prioritizing a state visit to Israel.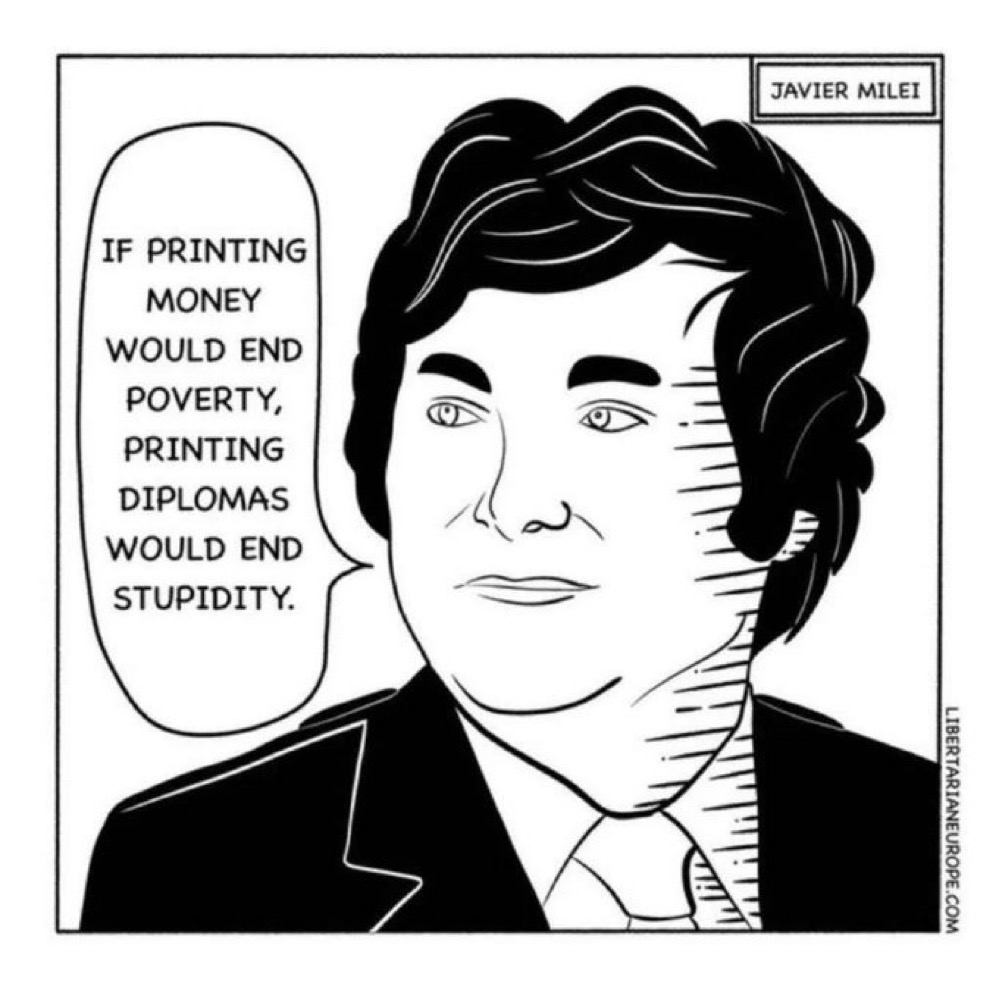 Pro-Bitcoin?
Milei's economic strategy hinges on a radical rethinking of Argentina's financial system. He has publicly denounced the Central Banking system as a "SCAM," asserting it allows politicians to impose an "inflationary tax" on citizens. His pro-Bitcoin stance suggests he may seek alternatives to traditional monetary systems, leveraging cryptocurrencies as a means to circumvent what he sees as the economic manipulation by central authorities.
The conversation around Javier Milei's approach to Argentina's economy, particularly the idea of dollarization, has generated heated debate. It's worth noting the context of El Salvador, a country that has already adopted the dollar alongside Bitcoin. Considering Bitcoin's current market state, it's not yet poised to serve as the sole currency for a nation with an economy as large as Argentina's. Nevertheless, this doesn't preclude Milei from implementing Bitcoin-friendly policies or holding Bitcoin in national reserves. His stance has consistently aligned with a pro-Bitcoin viewpoint, suggesting a possible strategic integration rather than an outright currency replacement.
The economic implications of Milei's presidency could be profound. His commitment to economic liberty and skepticism of centralized financial control align with a global trend towards cryptocurrency adoption. This could position Argentina as a leading nation in the adoption and integration of blockchain technology and digital currencies, potentially creating a ripple effect across Latin America and beyond.
Price of Bitcoin in 2023

The Sceptics
Javier Milei's ascent in the political arena has been met with skepticism by some who view his public persona with suspicion. Critics label him a neoconservative-WEF (World Economic Forum) shill, arguing that despite his anti-establishment rhetoric, he represents neoliberal globalist interests. His flamboyant behavior and unconventional tactics are perceived by some as mere theatrics to cultivate an image of an outsider. This perspective suggests that despite his appeal to Libertarian ideals, there's concern that his actions may not be a genuine departure from the system but rather a continuation of it under a different guise.
As Milei takes office, the world watches closely. Will his fervent beliefs translate into effective policy that can rejuvenate Argentina's economy, or will his unorthodox methods and views create further polarization? The economic impact of his presidency will unfold in the years to come, with Argentina's trajectory now firmly in the hands of "The Madman" who loves his country passionately.
Author Profile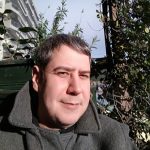 Writing about markets and decentralized finance since 2018.