Former Bank of England governor Mark Carney has attributed Britain's persistent inflation to Brexit, stating that he had previously cautioned the public that leaving the EU would have an adverse impact on the economy. His predictions have come true with higher prices, a weaker pound, and slower growth being the outcomes.
Despite being labelled the "architect of Project Fear," Carney stands firm in his claim that leaving the EU would only result in negative economic consequences, including unemployment unless the UK maintains a close relationship with Brussels.
He released a report in 2018 with startling predictions. His report warned that a no-deal scenario could cause a 30% drop in house prices, and a recession worse than the financial crisis. Carney attributed these negative effects to a series of supply shocks including a major energy price surge since the 1970s, a decreasing workforce, and the impact of Brexit. These supply shocks have caused unprecedented changes to the UK economy that could take years to reverse.
FTSE 100 Index 2023

The UK's Prime Minister, Rishi Sunak, is facing a tough battle to cut inflation by half this year. But the challenge continues as food prices climb at a record rate in 45 years, while wages remain high. The stubborn inflation has caused chaos in the mortgage market as investors bet on interest rates rising from 4.5% to 5.75% to address the issue.
The Chancellor, Jeremy Hunt, believes that there's "no alternative" but to increase interest rates to control price hikes. The inflation problem is not exclusive to Britain, as Germany's growth is predicted to be the slowest and experience 6% inflation, as predicted by the IMF.
Despite Mr Carney's repeated warnings about the potential dangers of Brexit, the UK's job market has proven to be impressively resilient with unemployment rates sitting near their lowest levels since the 1970s. However, most economists agree that high inflation rates are still a pressing concern due to the country's dependence on energy imports and constrained job market conditions.
Author Profile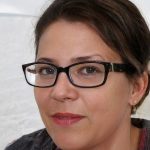 Lucy Walker is a journalist that covers finance, health and beauty since 2014. She has been writing for various online publications.