The blockchain industry is no stranger to controversy, and the recent discussions surrounding nChain and the Bitcoin SV (BSV) ecosystem are a testament to that. Key stakeholders Arthur Van Pelt, Patrick Mockridge, and an anonymous commentator known as @bitminingfarm have raised several concerns about the business models, stakeholder interests, and the overall direction of these entities. We dissect these discussions and shed light on the complexities involved.
The Enigma of nChain's Business Model
Patrick Mockridge points out that nChain's primary aim is to sell technology at the government level, targeting highly populous developing nations. The idea is to tax everything through intellectual property, positioning nChain as the 'Tetrapak' of Central Bank Digital Currencies (CBDCs).
Arthur Van Pelt, however, counters this by stating that nChain has neither the reputation nor the technology to achieve such lofty goals. He mentions that nChain has been a financial drain for its primary investor, Calvin Ayre, costing him tens of millions without generating significant revenue.
Nope ☹️

— BSV Social Impact (@bsvsimp) October 16, 2023
The Question of Control and Liability
According to @bitminingfarm, the entire strategy was to give Calvin Ayre full control of the company, allowing him to operate from Antigua without any liability. This was allegedly achieved by using intermediaries to remove board members and shareholders who might oppose this direction. The implication here is that many stakeholders have been misled, and the material risks are enormous.
Technology and Security Concerns
Arthur Van Pelt raises concerns about the technological backbone of the BSV ecosystem, citing issues like poor security, crashing apps, and scalability problems. He argues that these technological shortcomings make it highly unlikely for nChain to become a dominant player in the blockchain space, let alone in the realm of CBDCs and sovereign tech.
It's fascinating to see how $BSV is outperforming every other cryptocurrency in the market. Volume is more than 300 MUSD last 24h.

Most of us, hopefully at this stage, knows that $BSV cryptocurrency is controlled by only one person and that it is not decentralised. The… pic.twitter.com/7hVfwv1fCx

— Christen Ager-Hanssen (@agerhanssen) October 21, 2023
The Role of Brett Banfe and the BSV Bitcoin Association
Patrick Mockridge and @bitminingfarm discuss the role of Brett Banfe, who is known for buying large amounts of NFTs on BSV to create the illusion of demand. According to Mockridge, Banfe kicked him off the BSV Bitcoin Association's Discord channel when he started raising challenging topics. This raises questions about the transparency and motivations behind the actions of key players in the BSV ecosystem.
Legal Implications and RICO Violations
The discussion also touches upon the applicability of RICO (Racketeer Influenced and Corrupt Organizations) laws, with @bitminingfarm accusing another stakeholder, Kurt, of participating in RICO violations. This adds another layer of complexity and potential legal ramifications to the entire scenario.
On A Positive Note? The Recent Run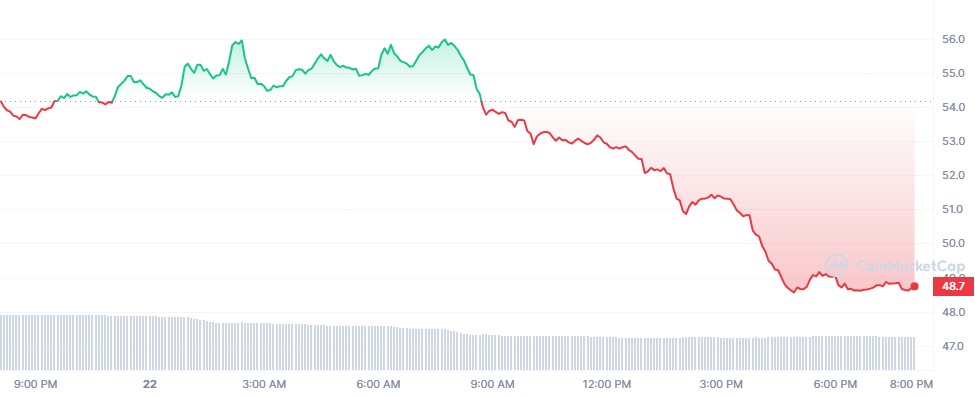 The BSV cryptocurrency has experienced a significant increase in price and then fell back. However, observers point out potential flaws in the reported volume and question how the price is outperforming Bitcoin (BTC).
BTC vs BSV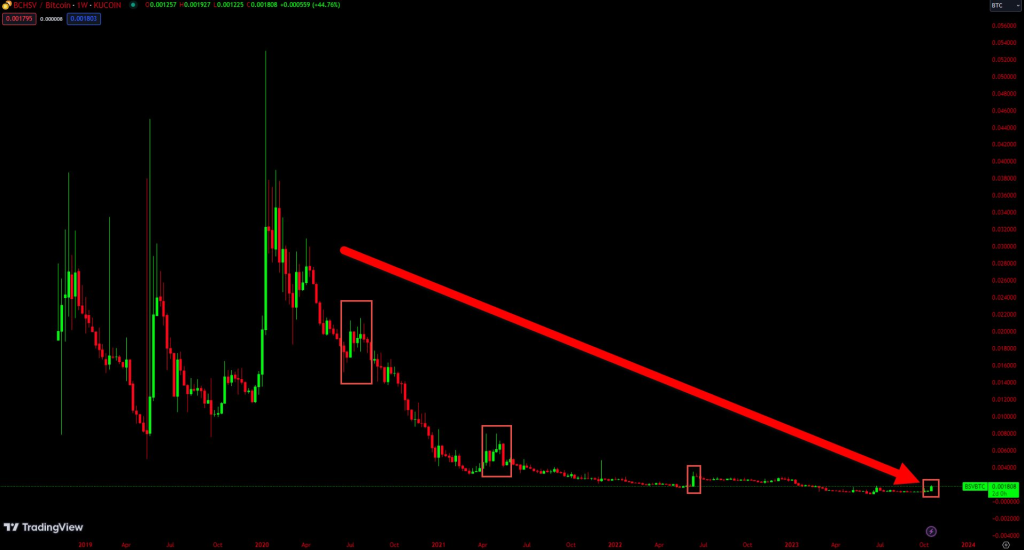 Hodlonaut raises some intriguing points about the trading volume of BSV on AscendEX, casting doubt on its legitimacy. Despite AscendEX reportedly leading in BSV volume with a daily turnover of $2-3 million, a closer examination reveals some red flags. For instance, the order book shows a significant 15-20% gap between bid and sell prices, which is unusually high for a liquid market.
The 15-minute chart displays candles with a 20-30% range between their high and low prices, indicating extreme volatility or possibly even market manipulation. Furthermore, while AscendEX boasts a substantial following of 235,000 on social media, the platform has virtually no engagement from its audience. These factors collectively raise questions about the authenticity of the trading volume and overall credibility of BSV's market activity on AscendEX and the overall market.
"coPa InSiDerS bUyiNG bSv" 🤣

Man, these guys are so entertaining. I will seriously miss this nonsense when Craig is kicked from the Bitcoin arena next year. pic.twitter.com/AUFpi7V51T

— No Rest For The Wicked 🔥 ∞/21M ⚡ (@Arthur_van_Pelt) October 22, 2023
The discussions among Arthur Van Pelt, Patrick Mockridge, and @bitminingfarm reveal a tangled web of business models, stakeholder interests, and potential malpractices within nChain and the BSV ecosystem. While the allegations and concerns are yet to be substantiated, they do raise critical questions that warrant further investigation.
Whether it's the viability of nChain's business model, the technological limitations of BSV, or the ethical and legal questions surrounding key stakeholders, the issues are multifaceted and far from straightforward. As the blockchain industry continues to evolve, keeping an eye on these developments will be crucial for investors, regulators, and participants alike.
Author Profile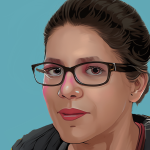 Lucy Walker is a journalist that covers finance, health and beauty since 2014. She has been writing for various online publications.