In the intricate world of cryptocurrency, the identity of Bitcoin's creator, Satoshi Nakamoto, remains one of the most intriguing and debated mysteries. A recent challenge issued by Kara Szabo to billionaire Calvin Ayre has brought the topic back into the limelight, with stakes higher than ever before.
The Challenge
Kara Szabo, in a bold move, has thrown down the gauntlet with a whopping $100 million challenge. Calvin Ayre has long claimed that Dr. Craig S Wright is the elusive Satoshi Nakamoto. Szabo, however, is confident in her contrary belief. She proposes that Ayre set the criteria for what constitutes "definitive proof" of Nakamoto's identity.
Terms of Engagement
Szabo suggests involving a neutral third party to hold the wager in escrow, ensuring fairness and transparency in the process. This third party, while not yet named, would be responsible for making the final decision based on the evidence presented.
A significant component of the challenge is Szabo's offer to work with legal counsel to draft an agreement both parties find acceptable. Moreover, she is prepared to tip the scales in Ayre's favor. If she cannot conclusively prove that Dr. Wright is not Satoshi Nakamoto, Ayre wins the bet by default.
A Live Showdown in Las Vegas
In what promises to be a high-stakes and possibly high-profile event, Szabo proposes to hold the challenge in the vibrant city of Las Vegas. Given the gravity of the claims and the considerable sum involved, this event, if it materializes, is poised to draw significant attention from both the cryptocurrency community and mainstream media.
I want to issue a $100M challenge to billionaire @CalvinAyre. Calvin claims that @Dr_CSWright is #Bitcoin developer Satoshi Nakamoto. I claim that I can prove definitively that this is not true. I propose that Calvin set the terms of what "definitive proof" entails. We will pick… pic.twitter.com/XD9K5StQjn

— Kara Szabo (@kararesurrect) October 11, 2023
Potential Outcomes
Szabo's challenge inherently carries significant implications:
Proof of Identity: If Szabo can conclusively prove that Dr. Wright is not Satoshi Nakamoto, it would be a momentous revelation, further deepening the mystery surrounding Bitcoin's creator.
A Windfall for Ayre?: Should Szabo fail in her endeavor, Calvin Ayre stands to gain a tidy sum, further solidifying his confidence in Dr. Wright's claim.
End Remarks
Kara Szabo's audacious challenge throws open an exciting chapter in the ongoing debate about Satoshi Nakamoto's true identity. The fact that such a substantial sum is being wagered is indicative of the depth of conviction on both sides.
In my opinion, while the financial stakes are undeniably high, the implications for Bitcoin's legacy and the cryptocurrency community are even more profound. Whether or not Calvin Ayre accepts the challenge, Szabo's proposition underscores the enduring allure and intrigue surrounding the enigma that is Satoshi Nakamoto. The world watches with bated breath.
Author Profile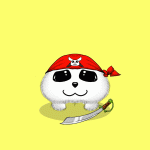 Community moderator of the Banano memecoin since 2018. I have since been involved with numerous cryprtocurrencies, NFT projects and DeFi organizations.