Solana is a high-speed single-layer blockchain, created by Solana Labs and launched in 2020. The founders, Anatoly Yakovenko and Raj Gokal, initially conceived the idea for Solana back in 2017. They were inspired by the limitations they observed in other blockchain networks, particularly in terms of scalability and speed.
Solana uses a high-performance cryptocurrency (SOL) that has been gaining attention in the crypto space. It's a blockchain platform designed to facilitate decentralized app (dApp) development. Its primary goal is to improve blockchain scalability, aiming to offer fast, secure, and scalable solutions for developers and businesses.
Solana uses a unique method of ordering transactions to maximize efficiency and a proof-of-stake consensus algorithm, which allows it to process thousands of transactions per second. This makes it one of the fastest blockchains available, appealing to those who require speed and high throughput for their applications.
A Brief History of Solana
Solana's origins can be traced back to late 2017 when Yakovenko, a former Qualcomm engineer, published a whitepaper outlining a new timekeeping technique for distributed systems. This technique, now known as Proof of History (PoH), became the backbone of Solana's blockchain.
The name 'Solana' was chosen as a nod to Solana Beach, a small beach town north of San Diego, where the founders resided and surfed for years.
How Does Solana Work?
The unique selling point for Solana is its speed and high throughput, processing up to 65,000 transactions per second (tps). It achieves this through the PoH consensus mechanism, which allows for greater scalability without compromising security.
PoH works like a cryptographic timestamp, ensuring the trustless nature of the blockchain. Imagine it as a universal clock that keeps track of the order and time taken by each transaction, allowing validators to process and transmit them at high speeds.
Potential Applications
Solana's speed and scalability make it an ideal platform for decentralized applications (dApps), crypto exchanges, and DeFi protocols. It has already attracted several high-profile projects, including Serum, a decentralized exchange; Chainlink, a decentralized oracle network; and Audius, a decentralized music streaming service.
Financial Analysis of SOL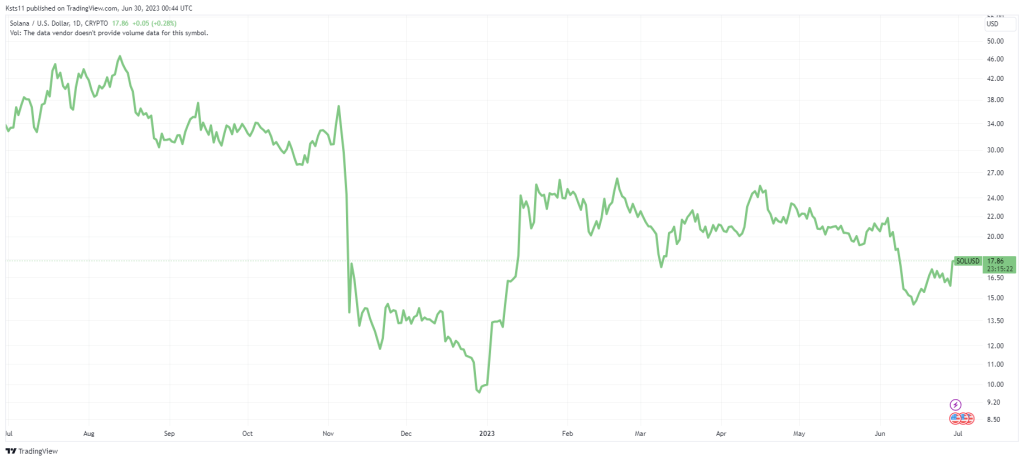 As the native cryptocurrency of the Solana network, SOL has significant growth potential. However, like any investment, it carries risks. The price of SOL is subject to market volatility common to the crypto space. Regulatory changes, technological advancements, and competition from other blockchains could all influence its value. As such recently the SEC action to name Solana as a potential security has driven the price lower than the market predicted previously. SOL has since made gains.
Despite these risks, SOL has shown promising signs. Its robust technology, growing ecosystem, and increasing adoption suggest a bright future. However, potential investors should carefully consider their risk tolerance and investment goals before diving in.
Solana represents a significant advancement in blockchain technology with its high-speed, scalable network. Its native cryptocurrency, SOL, while subject to market risks, offers potential rewards for those willing to navigate the volatile landscape of digital currencies. Always remember, however, that investing in cryptocurrencies should be undertaken with caution and due diligence.
Disclaimer: This article does not constitute financial advice. Please consult with a financial advisor or do your own research before making any investment decisions.
Author Profile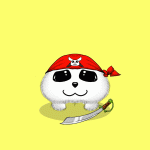 Community moderator of the Banano memecoin since 2018. I have since been involved with numerous cryprtocurrencies, NFT projects and DeFi organizations.