The movie industry is a complex and dynamic sector, with numerous variables influencing its performance. Stocks of exhibitors witnessed a surge a few weeks ago following the record-setting global opening weekend of Universal/Illumination's The Super Mario Bros. Movie.
Shares of AMC Entertainment Holdings, the parent company of AMC Theatres, rose by 6.9% to $5.24, while Cinemark's stock increased by 6.6% to hit $16.21. As for Cineworld, the parent company of Regal, it trades on the London Stock Exchange and has not reported due to the extended Easter holiday weekend in the UK. Meanwhile, Imax, which recently announced its most successful first quarter ever, saw its shares rise by 5% to $20.85.
But let us leave the exhibitors aside and delve into the current state of movie industry stocks, highlighting some of the key players and some less prominent plus trends, risks, and opportunities available. What does the future hold for movie stocks?
Current State of the Movie Industry
The movie industry has been undergoing significant transformations, mainly driven by technological advancements and changing consumer behavior. Traditional cinema experiences are increasingly being complemented – and in some cases replaced – by digital streaming platforms such as Netflix, Amazon Prime, and Disney+. This shift towards on-demand viewing has introduced new revenue streams for industry players and altered the competitive landscape.
Major studios like Warner Bros., Universal Pictures, and Paramount Pictures continue to play a vital role in the industry, producing blockbuster films that generate massive box office revenues. However, independent productions have also gained traction, offering diverse content and often yielding impressive returns on investment.
Leading Players in the Industry
Netflix (NFLX) has emerged as a dominant player in the movie industry, boasting a vast library of content and a growing subscriber base. The company's focus on producing original content has proven successful, allowing it to differentiate itself in a crowded market.
Disney (DIS), with its acquisition of 21st Century Fox and the launch of Disney+, has solidified its position as a major force in the industry. Its diverse portfolio, which includes Marvel, Pixar, and Star Wars franchises, provides a competitive edge.
Traditional media conglomerates like Comcast (CMCSA) and AT&T (T) have also entered the streaming war, with Peacock and HBO Max respectively, aiming to leverage their extensive content libraries and distribution networks.
Trends Impacting the Industry
One significant trend in the movie industry is the rise of streaming platforms. As consumers increasingly favor on-demand viewing, companies that can effectively monetize their streaming services are likely to thrive.
The importance of international markets is another key trend. With domestic box office revenues often volatile, international sales have become a crucial source of revenue for movie studios. Companies that can effectively tap into these markets stand to gain.
An In-Depth Analysis of Movie Stocks
Stocks like Netflix (NFLX), Comcast (CMCSA), Sony Corporation (SONY), and Paramount Group (PARA) have become key players in the cinema sector.
Netflix (NFLX)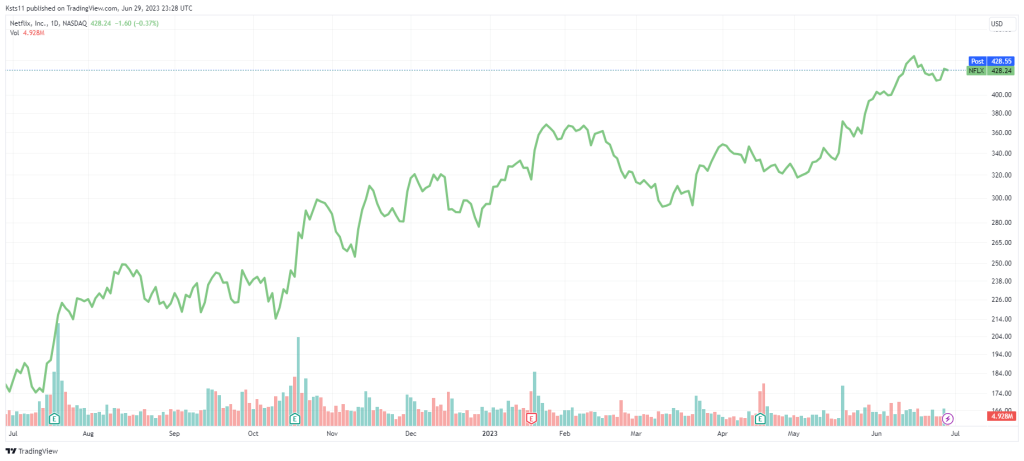 Everyone now knows Netflix, a pioneer in the streaming industry, has seen significant growth over the past decade. The stock price has skyrocketed, reflecting its increasing subscriber base and global expansion. Despite intense competition from Disney+ and Amazon Prime Video, Netflix has managed to retain its market leader position.
The company's Q2 2023 earnings report showed strong growth, with revenues exceeding expectations. However, its high valuation and increasing content costs are potential risks. Looking forward, Netflix's investment in original content and international expansion could drive further growth.
Comcast (CMCSA)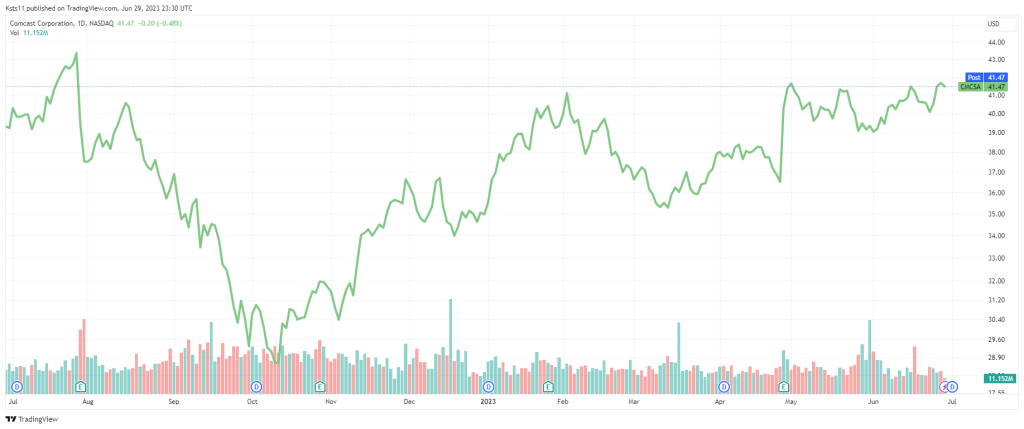 The legendary Comcast, the parent company of NBCUniversal, has a diverse portfolio that includes cable, broadband, and entertainment assets. While the traditional cable business faces headwinds from cord-cutting trends, its broadband and entertainment segments show promise.
Comcast's Peacock streaming service has shown steady growth since its launch, providing a new revenue stream. The company's recent earnings reports suggest a positive trajectory, with its broadband business being a significant contributor. Despite the impact of the pandemic on its theme park and movie businesses, Comcast has demonstrated resilience and adaptability.
Sony Corporation (SONY)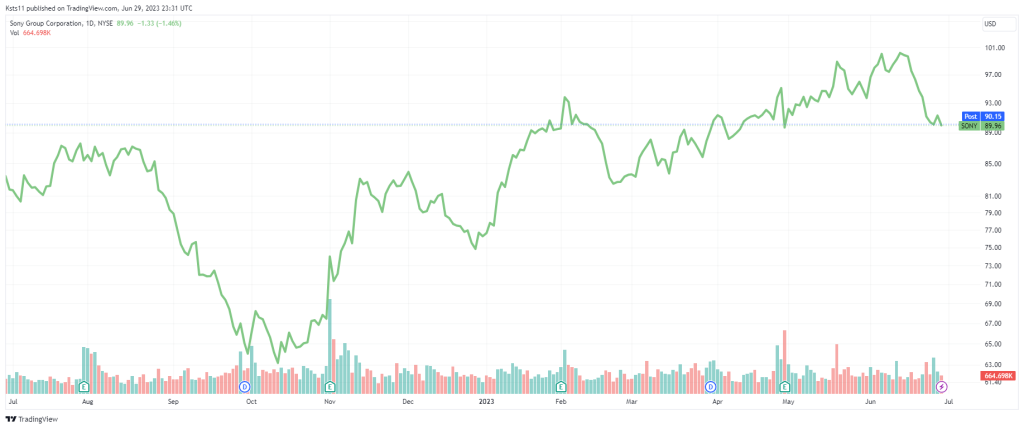 Remember the walkman? It was the iPhone of its time. Sony Corporation, a multifaceted company with a strong footing in the entertainment industry, has seen a resurgence in its stock price. The success of its gaming segment, coupled with its music and movie divisions, has contributed to this uptick.
Sony's film division has had several box office hits, bolstering its performance. However, the uncertainty surrounding theatrical releases due to the pandemic poses a risk. On the flip side, Sony's robust IP portfolio and potential in streaming offer exciting growth opportunities.
Paramount Group (PARA)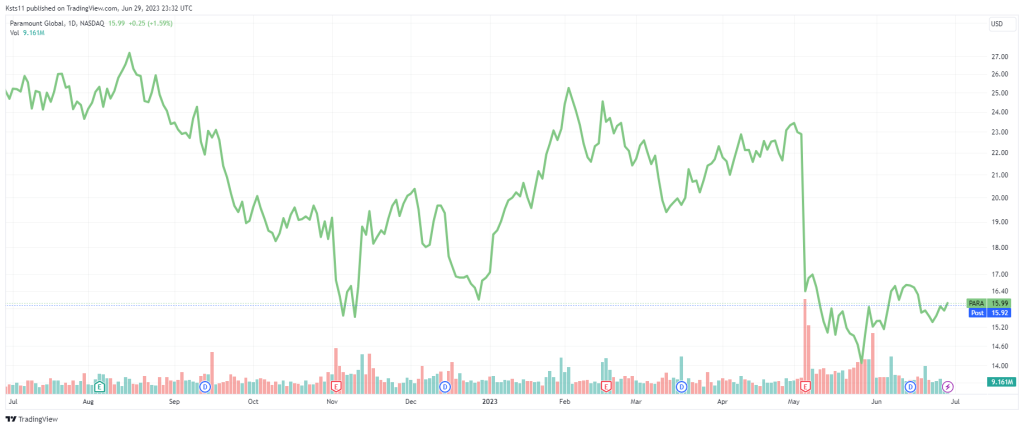 Paramount Group, while not as large as its counterparts, holds potential. The company has been investing in high-quality content to grow its Paramount+ streaming service. Although it's a relatively new player in the streaming war, early signs show promise.
The company's earnings have been mixed, reflecting the costs associated with its investment in streaming. However, if Paramount+ can carve out a substantial market share, there could be significant upside potential for the stock.
Market Trends and Growth Forecasts
The movie industry is undergoing a seismic shift with the rise of streaming services. Traditional cable is losing ground while streaming platforms are experiencing unprecedented growth. This trend is expected to continue, presenting a significant growth opportunity for companies like Netflix, Comcast, Sony, and Paramount.
However, competition is fierce, and content is king. Companies that can consistently produce high-quality content and effectively monetize it will likely emerge as winners.
Risks and Opportunities for Investors
Investing in movie industry stocks comes with its share of risks. Fluctuating box office revenues, high production costs, and the challenge of constantly producing appealing content are among the key risks. The ongoing shift from traditional cinemas to streaming platforms also presents a challenge for companies slow to adapt.
However, there are also significant opportunities. The global expansion of streaming services opens up new markets and revenue streams. Furthermore, advancements in technology, such as virtual reality and 3D, offer exciting possibilities for content creation and viewer engagement.
NFLX, CMCSA, SONY, and PARA offer intriguing investment opportunities within the evolving movie industry. Each has its strengths and weaknesses, but all are positioned to capitalize on the industry's shift towards streaming.
Check out our other stock market sector articles on fashion and space.
Author Profile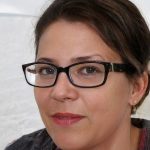 Lucy Walker is a journalist that covers finance, health and beauty since 2014. She has been writing for various online publications.