Amazing news for the DeFi space this week. Fusion mode, the latest release from 1inch Network marks a notable leap forward in the DeFi industry. This update brings substantial improvements to revenue optimization and enhanced security for users' funds, ensuring a smooth and worry-free experience.
Fusion's brilliance lies in its ability to seamlessly connect DeFi users, while also offering liquidity for cryptocurrency trades through the expertise of professional market makers. The ingenious Swap Engine operates as a decentralized trading and matching backend system, further solidifying 1inch's position as a pioneer in the DeFi space.
Fusion brings a remarkable enhancement to the cost-efficiency of swaps on the platform. With the implementation of Fusion, users are relieved from the burden of paying network fees, making the entire process more economical. Beyond cost savings, Fusion also fortifies security measures, shielding users from the risks of sandwich attacks. This strategic move further reinforces 1inch Network's commitment to providing a safe and user-friendly environment for the DeFi community.
Fusion marks a groundbreaking leap for 1inch Network, breaking away from the conventional centralized system. This cutting-edge approach empowers investors to engage in noncustodial swaps without relying on any third party or seeking permission.
With Fusion, transactions take place in a completely trustless and autonomous environment, providing users with enhanced confidence and unprecedented levels of control over their assets. This move is a testament to 1inch Network's dedication to fostering a decentralized and user-centric ecosystem in the world of cryptocurrencies and DeFi.
The Background Story
1inch Network is a decentralized exchange aggregator and liquidity protocol founded in 2019 by Sergej Kunz and Anton Bukov. The company's mission is to provide users with the best and most cost-effective way to swap tokens across different decentralized exchanges (DEXs) while ensuring high liquidity and minimal slippage. Their vision is to create a more efficient and user-friendly decentralized exchange ecosystem. The unique selling proposition of 1inch lies in its algorithm that finds the best prices across multiple DEXs, ensuring users get the most favorable rates for their trades.
Financial Products
1inch Network offers two primary products: the Liquidity Protocol and The 1inch RabbitHole. The Liquidity Protocol allows liquidity providers to deposit their funds into various DEXs through 1inch and earn rewards for providing liquidity. The protocol optimizes the allocation of funds across different DEXs to maximize returns for liquidity providers. The 1inch RabbitHole is a gamified onboarding platform that incentivizes users to explore and interact with various DeFi projects through tasks and challenges, earning rewards in the process.
The 1inch Network has experienced significant growth since its inception. It generates revenue primarily from fees charged on transactions made through its platform and a share of the profits from liquidity provision. The company's profitability has improved over time as its user base and trading volume increased. Additionally, 1inch conducted a successful Initial DEX Offering (IDO) that provided additional funding for development and expansion.
1Inch 3 Year Price Chart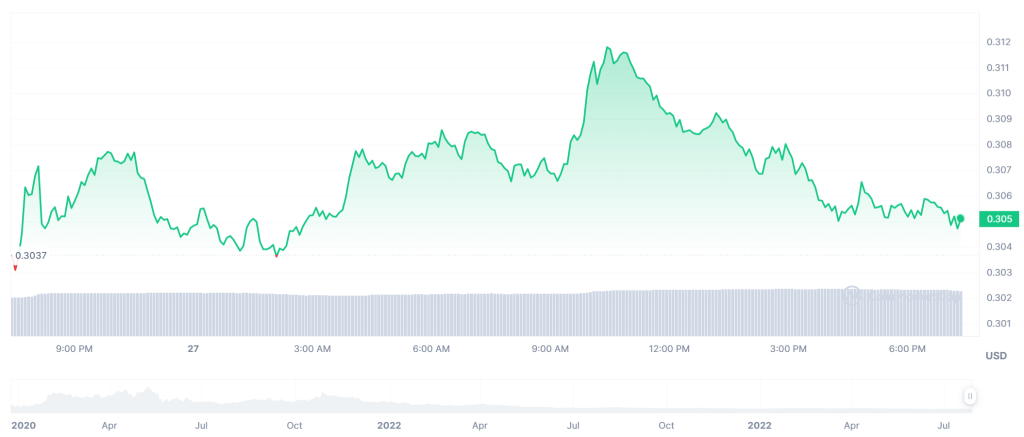 Liquidity & Market Trends
The Liquidity Protocol's innovative approach has attracted a large number of liquidity providers, leading to substantial liquidity on its platform. The 1inch token (1INCH) has seen significant trading volume and price appreciation, further enhancing the network's liquidity. Market trends show an increasing interest in decentralized finance (DeFi) and DEXs, which bodes well for 1inch Network's growth potential.
While 1inch Network has established itself as a leading decentralized exchange aggregator, it faces competition from other DEX aggregators and liquidity protocols. Uniswap, SushiSwap, and Curve Finance are among the major competitors offering similar services. The competition in the DeFi space is intense, and continuous innovation will be vital for 1inch to maintain its competitive edge.
Strengths, Weaknesses, Opportunities & Risks

1inch Network's strengths lie in its advanced technology, user-friendly interface, and efficient liquidity optimization. Its integration with multiple DEXs provides users with access to a wide range of tokens and competitive prices. However, the network is reliant on the Ethereum blockchain, which may lead to scalability issues and high gas fees during periods of network congestion.
Opportunities for 1inch Network include expanding its liquidity protocol to support other blockchain networks and partnering with more DeFi projects to increase its user base. However, potential risks include regulatory uncertainties in the rapidly evolving DeFi landscape and vulnerabilities in smart contracts that could lead to security breaches and loss of user funds.
Investors and stakeholders should closely monitor 1inch Network's growth and adoption within the DeFi market. The company's track record and innovative solutions position it well for further expansion. However, given the competitive landscape and potential regulatory risks, diversification in the DeFi investment portfolio is advisable. Evaluating the company's future developments and partnerships will be crucial in making informed investment decisions.
Disclaimer: This report is for informational purposes only and should not be considered financial advice. It is essential to conduct thorough research and seek professional advice before making investment decisions.
Author Profile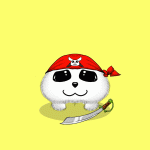 Community moderator of the Banano memecoin since 2018. I have since been involved with numerous cryprtocurrencies, NFT projects and DeFi organizations.