PWN, the DeFi mortgage protocol, has successfully raised $2 million in funding, propelling its valuation to an impressive $42 million, as announced by Tereza Starostová, the firm's CMO.
It's worth noting that PWN had previously secured funding from Dialectic and angel investors such as Patricio Worthalter, Tim Beiko, Will Harborne, Kenneth Ng, and Chris Waclawek.
The raised funds will be utilized by PWN to further develop its Decentralized Autonomous Organization (DAO) and empower its community to exercise control over decentralized mortgage financing. Additionally, PWN plans to deploy EVMs (Ethereum Virtual Machines), enhance collateral value assessments, introduce customized loan flows, and implement other accessibility features, as revealed by Starostová.
Josef Je, co-founder of PWN, stated, "With the growing adoption of cryptocurrencies and the rise of the crypto-native movement, the demand for these loans will only increase. An infrastructure-building protocol like PWN represents an undeniable opportunity enabling DeFi mortgages at scale."
Notable Backers
Digital Finance Group
IQTEC
Safe Ecosystem Foundation
Dialectic
Next Web Capital
Starkware
Nethermind
Patricio Worthalter
Christoph Jentzsch
Danny Ryan
Tim Beiko
Alex Van de Sande
Lefteris Karapetsas
Luis Cuende
Anthony Sassano
Eric Conner
About PWN
PWN is a decentralized finance (DeFi) protocol that focuses on revolutionizing the mortgage industry. Through its peer-to-peer platform, PWN allows individuals to secure loans by utilizing digital assets, including cryptocurrencies and NFTs, as collateral. One notable feature of PWN is its flexibility in accepting any ERC token as collateral, minimizing the risk of liquidation before the loan maturity date.
With a vision to empower its community, PWN is actively building a decentralized autonomous organization (DAO) to give stakeholders control over decentralized mortgage financing. The recent successful funding round, raising $2 million and achieving a $42 million valuation, highlights the market's recognition of PWN's potential in enabling DeFi mortgages at scale.
As the demand for crypto-backed loans continues to rise, PWN stands as a prominent player, leveraging the growing adoption of cryptocurrencies and the increasing prominence of the crypto-native movement.
Author Profile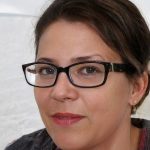 Lucy Walker is a journalist that covers finance, health and beauty since 2014. She has been writing for various online publications.