In a startling expose, FTX insider Gary Wang has made allegations that have sent ripples across the financial world, painting a grim picture of FTX's founder Sam Bankman-Fried (SBF). According to Wang, SBF allowed Alameda, a sister trading firm, to withdraw unlimited funds from FTX, thereby committing financial impropriety. Moreover, Wang testifies that other executives within FTX also engaged in financial crimes.
Who Is Sam Bankman-Fried?
Jacob Silverman, a journalist, and author has unequivocally stated that Bankman-Fried is not the golden child many once thought he was. "He's a 31-year-old man facing seven felony charges as part of a multi-billion-dollar alleged fraud," Silverman declared. Michael Lewis, the author of "Going Infinite," a book about the disgraced FTX founder, expressed a less-than-glowing opinion of SBF, claiming that being in his company was a downgrade from his more materially comfortable life.
Lewis mentioned that the food and the company around SBF were worse than what he was accustomed to. This is in stark contrast to the perception of SBF, who lived in a $40 million penthouse in the Bahamas, photos of which have been displayed during the ongoing fraud trial.
Political and Financial Intrigues
Adding another layer to this complex narrative is the revelation by Michael Lewis that Sam Bankman-Fried was an influential political donor. SBF met with Senate GOP Leader Mitch McConnell before the 2022 election to help pick anti-Trump Republican candidates for funding. According to Lewis, "The subtext of this dinner is Sam is gonna write tens of millions of dollars of checks to a super PAC that Mitch McConnell is then going to use to get elected people who are not hostile to democracy." But these political intrigues take a back seat to the primary issue: the alleged fraud and its colossal implications.
Lavish Lifestyle and Assets at Risk
Photos of Bankman-Fried's luxurious penthouse in the Bahamas have become a spectacle in the trial, highlighting the high stakes involved. To further compound matters, the United States Department of Justice has stated that two planes acquired through the FTX company could be subject to confiscation as part of the ongoing proceedings against SBF.
The Collapse of FTX and the Aftermath
One witness in the criminal trial testified that SBF was aware that billions of dollars in customer funds were owed to FTX by its sister trading firm months before the crypto exchange imploded in November. If true, this could have grave legal consequences for Bankman-Fried, including, according to ZFZ Law co-founder Michael Zweiback, "a Bernie Madoff type of sentence." Zweiback remarked, "I think he's going to be collecting Social Security by the time he does get out."
Personal Lives Affected
Adam Yedidia, Bankman-Fried's former MIT roommate, lived in a $35 million condo with SBF and has since turned against him in court. Having lost everything, Yedidia is now a college math teacher. Moreover, Joseph Bankman and Barbara Fried, the parents of the former FTX CEO, have arrived for the trial, a poignant image of the family drama that has unfolded against the backdrop of financial and legal turmoil.
A Trial of Monumental Proportions
Anita Ramaswamy notes that Sam Bankman-Fried is on trial for alleged fraud after his cryptocurrency exchange FTX went bust. "His celebrity ties and $8 billion in lost customer funds will make for a spectacle," she says, "but unlike prior crises, it won't lead to new rules."
The trial is more than just the downfall of a high-flying entrepreneur; it is a magnifying glass focused on the world of cryptocurrency exchanges and the people who operate them. The charges brought against SBF are serious, and the outcomes could be equally severe, especially given the billions of dollars and countless lives affected by this saga. Therefore, the trial is not just about one individual's alleged misconduct but serves as a cautionary tale for an industry fraught with risk, complexity, and, as it turns out, potential for monumental failures.
The revelations surrounding Sam Bankman-Fried are disheartening for those who once saw him as a symbol of innovation and success in the crypto space. However, they are instructive for the larger community, exposing the risks and ethical pitfalls that can accompany rapid financial growth and deregulation. The next chapters in this legal drama are yet to be written, but what is clear is that the trial of Sam Bankman-Fried will serve as a watershed moment in the world of cryptocurrencies.
Author Profile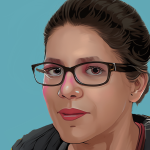 Lucy Walker is a journalist that covers finance, health and beauty since 2014. She has been writing for various online publications.