In a groundbreaking move that signifies a potentially revolutionary shift in the fintech industry, Elon Musk's X Twitter venture has successfully obtained money transmitter licenses. This development is a key milestone in Musk's ambitious plan to transform Twitter into a robust payment platform. In a digital landscape increasingly influenced by quick transactions and financial inclusivity, this move could radically redefine how we perceive and utilize social media platforms.
Historical Context
Twitter, originally designed as a microblogging service, has come a long way since its inception in 2006. While Elon Musk's acquisition of the platform raised eyebrows, his penchant for innovation and disruption offered a tantalizing hint at the platform's prospective evolution. The acquisition of money transmitter licenses elevates Twitter from a mere social networking site to a potential heavyweight in the financial technology sector.
Regulatory Hurdles and Achievements
Navigating the complex regulatory landscape for financial services is no small feat. Money transmitter licenses are granted only after stringent vetting, involving regulatory compliance, consumer protection measures, and financial risk assessments. The success in obtaining these licenses demonstrates not only financial robustness but also a serious commitment to compliance and security, attributes essential for a reliable payment platform.
States Where Applications Have Been Approved
Arizona
Georgia
Maryland
Michigan
Missouri
New Hampshire
Rhode Island
Implications for Twitter's Ecosystem
Monetization for Content Creators: One of the most direct benefits of this development would be the facilitation of direct payments to content creators. This could herald a more equitable distribution of revenue, motivating high-quality content creation.
Enhanced User Engagement: The incorporation of a payment system could significantly boost user interaction, as transactions become more seamless and integrated into the user experience.
Financial Inclusivity: With its global reach, Twitter has the potential to bring financial services to underserved markets. Offering a payment platform could democratize access to financial services on an unprecedented scale.
Competitive Advantage: As other social media platforms scramble to diversify and incorporate various forms of monetization, Twitter could gain a distinct edge by offering an inbuilt, efficient, and secure payment system.
Challenges Ahead
While the acquisition of money transmitter licenses is a giant leap forward, it also comes with a host of challenges. The acquisition of money transmitter licenses by Elon Musk's X Twitter venture raises critical questions concerning user privacy and anonymity, especially as the platform evolves into a financial transaction hub. While the licenses signify a commitment to regulatory compliance and financial security, they also necessitate changes in how user data is managed, stored, and shared. Below are some key considerations:
Privacy Regulations
Money transmitter licenses come with stringent regulatory obligations to comply with anti-money laundering (AML) and combating the financing of terrorism (CFT) laws. For users, this often means that more personal information will be collected to satisfy "Know Your Customer" (KYC) requirements. While these measures aim to enhance security, they also entail a comprehensive collection of personal and financial information.
Data Sharing
Regulatory compliance may necessitate the sharing of user information with governmental bodies or third-party compliance organizations. This raises legitimate concerns about the extent to which user data might be shared and how it might be used, including for surveillance or data mining purposes.
Transparency and Control
With financial transactions becoming a part of the social media experience, users may demand greater transparency and control over their data. How well the platform can provide these features while balancing regulatory requirements will be a significant challenge. User interfaces will need to be designed with an enhanced focus on clearly informing users about how their data is being used and secured.
Anonymity Trade-offs
The very nature of financial transactions requires some level of accountability, which is often at odds with the notion of online anonymity. Users who value Twitter for its (relative) anonymity may find this compromised, as financial transactions inherently require transparency for regulatory compliance.
Cybersecurity
The shift to include financial transactions enhances the importance of cybersecurity measures to protect user data. With the increased collection of sensitive financial information, Twitter will become an even more enticing target for cybercriminals, requiring elevated security protocols to protect user data.
In summary, while the acquisition of money transmitter licenses by X Twitter could offer users new functionalities and conveniences, it also ushers in heightened concerns about privacy and anonymity. Striking the right balance between regulatory compliance, user convenience, and data protection will be a complex yet crucial task for Twitter as it ventures into the fintech arena.
The Beginning or the End?
Elon Musk's X (Twitter) venture's acquisition of money transmitter licenses is an unequivocal statement of intent. It paves the way for Twitter's metamorphosis into a multifaceted platform where social networking and financial transactions coalesce seamlessly. If executed correctly, this could signify not just an evolution of Twitter, but a transformation in how we perceive the confluence of social media and finance.
As this endeavour moves forward, all eyes will undoubtedly be on Twitter to see how it navigates the intricacies of regulation, security, and user engagement. Regardless of the challenges that lie ahead, one thing is clear: Twitter's journey towards becoming a payment platform is well and truly underway, promising a future where the boundaries between social interaction and financial exchange are increasingly blurred.
Author Profile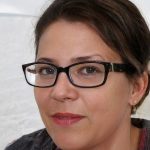 Lucy Walker is a journalist that covers finance, health and beauty since 2014. She has been writing for various online publications.