In a landmark legal victory, Grayscale has prevailed against the United States Securities and Exchange Commission (SEC), thereby securing the necessary regulatory permissions to convert its existing fund into a spot Bitcoin Exchange-Traded Fund (ETF). This outcome not only solidifies Grayscale's position in the cryptocurrency investment landscape but also signals a noteworthy shift in the regulatory environment surrounding digital assets.
Yesterday, the United States Court of Appeals for the District of Columbia Circuit nullified the Securities and Exchange Commission's (SEC) prior refusal to allow Grayscale's Bitcoin Trust (GBTC) to be transformed into a spot Bitcoin ETF. While this legal triumph does not instantly convert GBTC into a spot Bitcoin ETF, it does indeed move us closer to that potential reality.
Bitcoin Price Chart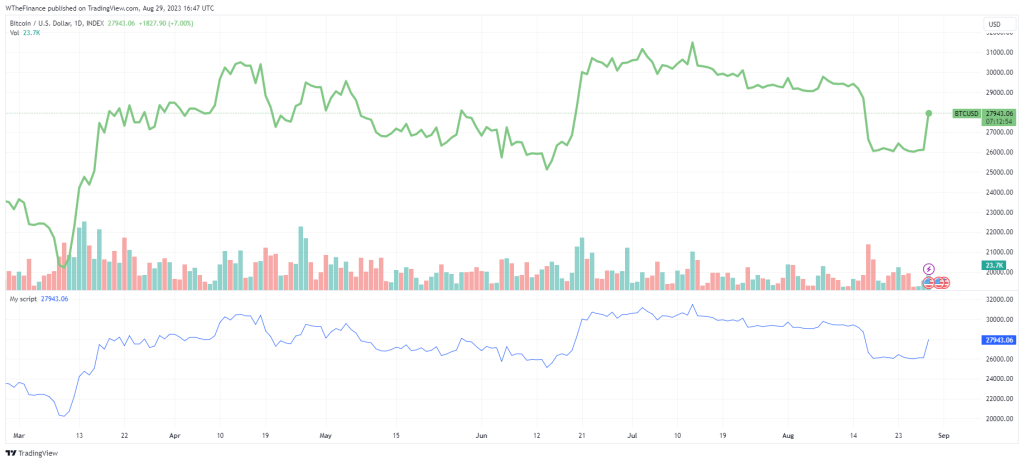 The matter has been remanded back to the SEC for reconsideration, and the regulatory body now has a 45-day window to file an appeal and request an en banc hearing. In such a hearing, the case would be evaluated by the full bench of 17 judges, as opposed to the trio that rendered today's decision.
Grayscale's victory on Tuesday marks a significant milestone in a legal struggle that began in June 2022, when the firm initially filed a lawsuit against the SEC. At that time, the SEC had obstructed Grayscale's ambition to convert its Bitcoin Trust into an Exchange-Traded Fund. Grayscale had contended that the SEC's approval of ETFs focused on bitcoin futures contracts, while simultaneously denying proposed products holding Bitcoin directly, constituted an "arbitrary and capricious" approach to regulation.
GBTC Price Chart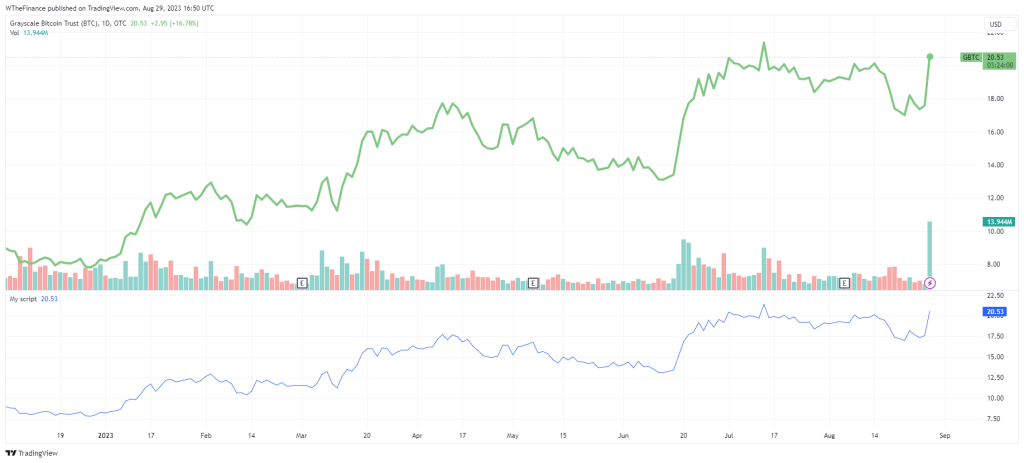 Why is this Significant for Crypto?
The approval of Bitcoin Exchange-Traded Funds (ETFs) is a seminal event that bears substantial implications for the cryptocurrency ecosystem. It serves as a gateway for mainstream institutional and retail investors to engage with digital assets, thereby facilitating broader adoption and liquidity. Below are some of the key dimensions in which the approval of Bitcoin ETFs is particularly noteworthy:
Regulatory Legitimacy: Achieving the sanction of regulatory bodies like the Securities and Exchange Commission (SEC) in the United States lends considerable legitimacy to Bitcoin and, by extension, the wider field of cryptocurrencies. This tacit endorsement can assuage the concerns of cautious investors, leading them to reconsider crypto-assets as a viable investment class.
Financial Infrastructure: The introduction of Bitcoin ETFs provides a structured and regulated avenue for investment that is aligned with existing financial systems. This ease of access and familiarity can expedite capital inflow, thereby increasing the asset's liquidity and reducing volatility over time.
Institutional Participation: Traditional financial entities, such as pension funds, mutual funds, and other asset managers, often face regulatory constraints that prevent them from investing in assets not recognized by financial authorities. The approval of Bitcoin ETFs allows these entities to include Bitcoin in diversified portfolios, thereby injecting substantial institutional capital into the market.
Retail Accessibility: ETFs simplify the investment process, eliminating the need for individuals to manage private keys, engage with cryptocurrency exchanges, or worry about the technical aspects of asset custody. This opens the door for more widespread retail participation, contributing to the democratization of asset ownership.
Price Discovery and Transparency: Being subject to regulatory oversight, Bitcoin ETFs are obligated to provide transparent operations, including regular financial disclosures and asset auditing. This can result in more accurate price discovery mechanisms for Bitcoin, which in turn can contribute to its long-term stability.
Fostering Innovation: The legitimization of Bitcoin ETFs can serve as a precedent for other cryptocurrency-based financial products and services, catalyzing innovation and the development of new financial instruments tailored for digital assets.
Global Implications: Given the often leading role of American financial markets in global trends, the U.S. approval of a Bitcoin ETF could pave the way for similar developments in other jurisdictions, thereby facilitating a more uniform global regulatory landscape for cryptocurrencies.
In essence, the approval of Bitcoin ETFs could be likened to a watershed moment that fundamentally alters the risk profile, adoption rate, and market dynamics of Bitcoin. By bridging the gap between the traditional financial ecosystem and the emergent world of digital assets, such an approval could usher in a new era of legitimacy, stability, and growth for cryptocurrencies.
Upon the announcement, the value of Grayscale's Bitcoin Trust (GBTC) surged by more than 19%, while Bitcoin itself experienced a notable ascent, climbing upwards of 5%.
Author Profile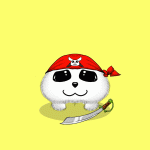 Community moderator of the Banano memecoin since 2018. I have since been involved with numerous cryprtocurrencies, NFT projects and DeFi organizations.