In a landmark case that has sent shockwaves through the financial and political spheres, Sam Bankman-Fried, the founder of the now-defunct cryptocurrency exchange FTX, has been found guilty of orchestrating what the New York District US Attorney has called "one of the biggest financial frauds in American history."
The verdict, which came after a jury deliberation, convicted Bankman-Fried on all seven counts he faced, including two counts of wire fraud and five conspiracy counts. The charges paint a picture of a financial empire built on deceit, with the FTX founder accused of defrauding customers, investors, and lenders in a complex web of misrepresentation and mismanagement.
As reported by Reuters and echoed by voices across the media, including commentator Collin Rugg, the gravity of Bankman-Fried's crimes is underscored by the severe penalty he now faces a maximum sentence that could see him behind bars for up to 115 years.
This case has not only raised questions about the oversight and regulation of the cryptocurrency market but also about the ethical responsibilities of political beneficiaries of Bankman-Fried's largesse. The question posed by TaraBull and others in the aftermath of this verdict is whether the Democratic Party, a significant recipient of Bankman-Fried's donations, should return the funds, which some argue are tainted by the fraudulent activities that funded them.
The conviction of Bankman-Fried marks a pivotal moment in the crypto industry, a sector that has long been marred by accusations of being a wild west devoid of regulatory oversight. It also serves as a cautionary tale about the perils of unchecked ambition in the rapidly evolving digital asset space.
As the dust settles on this first criminal trial, the implications of Bankman-Fried's downfall are still unfolding. The crypto community, investors, and regulators alike are left to grapple with the lessons of this saga and the measures needed to prevent such a colossal breach of trust from recurring.
The FTX saga is a stark reminder of the fine line between innovation and irresponsibility, a line that Bankman-Fried crossed with profound consequences for himself and the industry he once sought to lead.
Author Profile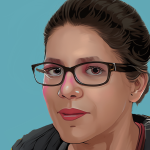 Lucy Walker is a journalist that covers finance, health and beauty since 2014. She has been writing for various online publications.