In a shocking development, Caroline Allison, the primary witness in the criminal case against Sam Bankman-Fried, the co-founder of the now-bankrupt FTX group of companies, has come forward with disturbing revelations. Her testimony, captured via Bloomberg's live text broadcast, threatens to unearth the intricate financial malfeasance allegedly spearheaded by Bankman-Fried within FTX and its associated hedge fund, Alameda Research. Allison, who herself served as the CEO of Alameda Research, has delivered her testimony in a manner that leaves little room for interpretation.
When explicitly queried about her involvement in criminal activities within the company, Allison was straightforward. "Yes, we did. Sam, myself, and others," she confirmed, further elucidating that Bankman-Fried had "directed [her] to commit these crimes." Allison's narrative paints a troubling picture of the internal workings of FTX and Alameda Research, particularly their alleged deceptions toward exchange clients, investors, and creditors. Despite Bankman-Fried's public stance that he had severed all ties with Alameda after resigning from its management in 2021, Allison claims that he remained the main owner. Contradicting his earlier statements, she asserts that Alameda was never legally separated from FTX.
Not only did Allison validate her professional involvement with Bankman-Fried, but she also revealed a personal relationship, dating back to their time at trading company Jane Street and spanning two years. Her proximity to him adds a layer of complexity and credibility to her testimony, raising the stakes even higher for Bankman-Fried.
Allison did not mince words regarding the financial misdeeds: "We took several billion dollars from FTX client accounts and used them for [Alameda's] own investments" and to settle with creditors. A staggering $14 billion was appropriated, some of which, Allison admits, was eventually returned.
Further adding to the drama, another associate of Bankman-Fried, Gary Wang, FTX's former Chief Technology Officer, also confessed to fraud last week. He affirmed in court that both he and Bankman-Fried were complicit in a fraudulent scheme worth billions.
This pivotal testimony, coupled with last week's confession from Wang, leaves Bankman-Fried cornered. The evidence suggests not only a profound violation of financial ethics but also contraventions that could lead to significant legal consequences. Allison's allegations are expected to be seminal in determining the outcome of this unfolding criminal case, one that has already sent shockwaves through the cryptocurrency and finance sectors.
Extended Analysis: Caroline Allison's Admission Adds Complexity to FTX Scandal
In an already fraught narrative surrounding the collapse of FTX and the alleged financial crimes associated with its operations, Caroline Allison's recent testimony adds yet another layer of intrigue and complexity. While Allison squarely blamed Sam Bankman-Fried for "directing her" to misappropriate customer funds, one can't help but ponder why she, a highly intelligent and competent young woman, would proceed to engage in such illegal activities without hesitation.
This paradox raises questions about the dynamics within FTX and Alameda Research that facilitated or even encouraged such alleged misconduct. It also adds a subtle dimension to Allison's role in this scandal: was she a reluctant participant coerced into wrongdoing, or was she a willing co-conspirator? As the former CEO of Alameda Research, Allison would presumably possess the acumen to recognize the ethical, legal, and reputational pitfalls associated with such activities. Yet, she admits to participating in them under Bankman-Fried's direction.
While her testimony holds tremendous weight in the ongoing criminal proceedings against Sam Bankman-Fried, Allison's own motivations and the extent of her agency in the alleged wrongdoings are becoming pivotal factors that merit scrutiny. These dimensions could potentially impact the court's interpretation of her testimony and the subsequent legal consequences for all parties involved.
Therefore, as the criminal case unfolds, it may do well to examine not only the actions but also the motives and the internal power dynamics that led to the alleged multibillion-dollar fraud. Allison's pointed accusations against Bankman-Fried have undeniably put him on the defensive; however, the nuances in her own participation in the alleged crimes could serve to either reinforce or undermine the prosecution's case. This is a story with manifold implications, not just for those immediately involved, but for the broader sectors of cryptocurrency and financial governance.
Author Profile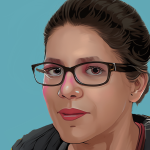 Lucy Walker is a journalist that covers finance, health and beauty since 2014. She has been writing for various online publications.