On October 29, 2023, Dr Craig S. Wright, a highly controversial figure in the cryptocurrency community, made a statement that has sent ripples through the industry, contradicting earlier quotes from the pseudonymous creator of Bitcoin. Quoting the medieval philosopher Thomas Aquinas, Wright remarked:
"To one who has faith, no explanation is necessary. To one without faith, no explanation is possible."

Thomas Aquinas
The statement is particularly contentious given that Wright has long claimed to be Satoshi Nakamoto, the pseudonymous creator of Bitcoin, a system designed to operate without the need for faith or trust. The complexities and contradictions inherent in Wright's statement, examining its implications for the cryptocurrency community and the broader discourse on trust and identity.

The Quote: A Collision of Philosophies
Thomas Aquinas' quote, which Dr. Wright invoked, speaks to the power and limitations of faith. In religious and philosophical contexts, the statement underscores the idea that belief can be both an enabler and a barrier to understanding. However, when applied to the realm of cryptocurrencies and blockchain technology, the quote takes on a different, more paradoxical meaning.
The Trustless System: Bitcoin's Core Principle
Bitcoin was designed as a "trustless" system, meaning it does not require participants to trust each other or a central authority. Instead, it relies on cryptographic proof and a decentralized ledger—the blockchain—to verify transactions. This design was revolutionary precisely because it eliminated the need for faith in financial transactions. In a trustless system, "proof" replaces "trust," making the need for faith obsolete in the context of verifying transactions.
The Controversy: Faith in the Face of Proof
Dr. Wright's statement is controversial because it seems to contradict the very essence of Bitcoin. By invoking the concept of faith, he appears to undermine the trustless nature of the system he claims to have created. This is especially poignant given his claim to be Satoshi Nakamoto, a claim that has been met with skepticism and demands for cryptographic proof. In essence, Wright is asking the community to have faith in his claim without providing the kind of irrefutable evidence that the blockchain itself was designed to produce.
The Identity Question: Who is Satoshi Nakamoto?
The controversy also touches on the ongoing debate about the identity of Satoshi Nakamoto. The Bitcoin community is divided on whether knowing Satoshi's true identity is important. Some argue that the system is designed to function without a central authority, making the identity of its creator irrelevant.
Others contend that confirming Satoshi's identity could have significant implications for the credibility and future development of Bitcoin. Dr. Wright's statement adds fuel to this debate, raising questions about the role of faith and trust in a community built on the principles of decentralization and cryptographic proof.
On the contrary, it's much worse than just "being mean". Craig Wright gets sadistic pleasure at the thought of his rivals' suffering. Watch his face creepily express glee when he talks of "bleeding people".

"I want to cause him pain" he says with a wry smile. He loves it. https://t.co/VdGhXJEHyl pic.twitter.com/Hsx6UGw5IZ

— a void (leaks) (@Tak_Horigoshi) May 22, 2023
A Complex Web of Trust and Proof
Dr. Craig S. Wright's recent statement encapsulates the complexities and contradictions that continue to characterize some in the cryptocurrency community. It brings into focus the tension between faith and proof, trust and trustlessness, and identity and anonymity. While the quote itself may be rooted in philosophical and religious discourse, its application to the world of Bitcoin opens up a Pandora's box of questions that the community will grapple with for years to come. Why would Craig Wright make such a statement?
The controversy surrounding Wright's statement serves as another tool for his foes to attack the notion that he is the true creator of Bitcoin. It also encourages us to evaluate our understanding of trust, proof, and identity in a digital age. Whether one views Dr. Wright's statement as a profound insight or a glaring contradiction, it undeniably adds a new layer of complexity to the ongoing saga of Bitcoin and its elusive creator.
Author Profile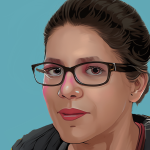 Lucy Walker is a journalist that covers finance, health and beauty since 2014. She has been writing for various online publications.