Despite a perilous moment in the global economy, the world's leading economies are showing surprising resilience. A new research report indicates that China, the US, the eurozone, India, and the UK are all growing faster than expected, with consumer and business confidence on the rise.
While central banks and institutions were preparing for a severe downturn as recently as January, it appears that the global economy may avoid a sharp slowdown this year. However, recent banking turmoil in Europe and the US has highlighted the frailties of financial systems and raised concerns about medium-term growth. Policymakers, particularly central bankers, are struggling to manage the risks that are significantly multiplying.

On March 19th, UBS made headlines for its announcement to save Credit Suisse from collapsing. There were three main issues in global financial crisis management highlighted by this event.
Banking is a complex industry, and European banks seem to be struggling. Credit Suisse is the latest European banking giant to experience a fall from grace. With a balance sheet of 531 billion Swiss francs, the bank's collapse exposes the limitations of large European banks to handle challenges in contemporary global banking. Even the failure of Silicon Valley Bank in the United States was enough to push Credit Suisse to the brink.
Bank Stocks Index Chart (last 5 years)

After the Swiss National Bank failed to provide Credit Suisse with the emergency credit line it needed, UBS stepped in to acquire the bank for $3.25 billion. However, this solution highlights three fallacies in global financial crisis management that worsen our ability to calm and regulate financial markets.
The first fallacy is that merging two banks to create a larger capital base can absorb risk. This approach has not worked in the past. Several European banks, including Commerzbank and ABN Amro, have seen disastrous results from public-private emergency rescues. While the takeover of Credit Suisse by UBS is unlikely to experience a similar crisis as Dresdner Bank, this merger as a rescue strategy is not a viable long-term solution.
The second fallacy is that European central banks are the financial authorities responsible for European finance, the managers of the money supply, and the guardians of banks. The recent coordinated action by central banks to enhance liquidity highlights the power of the US dollar in times of crisis. This raises questions about who can save European finance and indicates that it may not be European central banks after all.
The final fallacy is that the conventional responses of financial regulators and private institutions to crises tend to worsen our ability to calm and regulate financial markets. Merging to fabricate a larger balance sheet, relying on central banks to manage crises, and promoting conventional solutions to these problems do not address the real issues at hand.
The US banking industry has been under some pressure lately, which could have negative impacts on consumer spending and employment growth. However, according to recent research, there is still a chance for a smooth landing. It's good news that inflation is expected to decrease, but it's still important to keep an eye on other factors such as banking sector instability and geopolitical risks. In short, the global economy is at a critical point, and we need to be aware of the challenges in order to sustain continued growth.
The Credit Suisse crisis underscores the necessity for innovative and effective approaches to managing global financial crises. We must realize that creating fewer and larger banks is not the answer and that relying solely on central banks is not a viable solution. It's time for financial regulators and private institutions to think outside the box and come up with new solutions to tackle these systemic issues.
Author Profile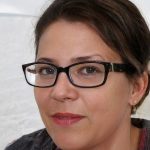 Lucy Walker is a journalist that covers finance, health and beauty since 2014. She has been writing for various online publications.