The top finance ministers of the G7 met in Japan to discuss the state of the global economy. They acknowledged that the economy has been resilient despite facing several shocks. However, they also warned of increased uncertainty about the outlook and emphasized the need to be flexible and vigilant in macroeconomic policy.
The group also discussed the importance of addressing regulatory gaps in the banking system. Recent collapses, including Silicon Valley Bank and Signature Bank, and First Republic's failure, have highlighted the need to fill data, supervisory, and legislative gaps.
The finance ministers also agreed to strengthen tracking possible sanction dodgers and monitor the effectiveness of price caps on Russian crude oil and petroleum products. The United States and its G7 partners have made it a priority to remove loopholes and combat evasion as the appetite for imposing restrictions on new parts of Russia's economy wanes. The G7 remains committed to countering any attempts to evade and undermine their sanction measures.
Think 7 – Japan G7 Summit 2023
The G7 Japan Summit 2023 is a meeting of the world's seven most industrialized nations, including the United States, Canada, France, Germany, Italy, Japan and the United Kingdom. The group was formed in 1975 as an informal forum to discuss economic and political issues of mutual concern. Since then, it has become a key platform for international cooperation on a range of issues such as global health security, climate change and economic development.
During this year's summit in Hiroshima, Japan, leaders are expected to focus on topics such as trade liberalization and digital transformation. Additionally, they will likely discuss ways to promote sustainable growth and tackle global challenges such as poverty reduction and gender equality.
The G7 has achieved notable successes in the past such as the Paris Agreement on Climate Change in 2015 and the Global Health Security Agenda in 2014. As we look ahead to this year's summit, there is much anticipation about what initiatives may come out of it that could help shape our future for generations to come.
This year's main event takes place in Hiroshima, Japan, between Friday, May 19, 2023 – Sunday, May 21, 2023.
Author Profile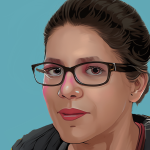 Lucy Walker is a journalist that covers finance, health and beauty since 2014. She has been writing for various online publications.