Could the British Pound rise again against the US Dollar? This comes after a record low in the fall of 2022, when global investors reacted negatively against budget plans by former (and short-lived) Prime Minister Liz Truss, causing an unexpected fast crash in the British currency.
Market Trends and Trading Volumes
Despite the initial fall, the British Pound has been performing strongly against every other major currency so far this year. According to CNN Business, the British Pound has been beating every other major currency this year, which could indicate a positive trend for GBP against USD as well. This high demand could lead to an increase in trading volumes and boost the value of the Pound.
Regulatory Changes and Political Events
There are several factors that could potentially contribute to the rise of British Pound against US Dollar in the near future. One of them is regulatory changes. According to Forbes, there have been talks about implementing new regulations to reduce the risk of money laundering in the UK, which could increase the confidence of investors and strengthen the value of the Pound.
Another important factor is political events. As reported by the Financial Times, the Sterling hit a 10-month high as recession fears begin to ease. This could be due to a sense of optimism surrounding the country's post-pandemic recovery plan, which will allow businesses to reopen and resume operations. Overall, these factors could help improve the demand for the British Pound and therefore increase its value against USD.
Impact on Supply and Demand of GBP
Finally, the supply and demand of GBP also play a key role in its value against USD. The US Federal Reserve recently announced a plan to keep interest rates low until inflation picks up, which could lead to a weaker demand for USD. Meanwhile, if the UK economy continues to improve, demand for GBP could increase globally, leading to a potential rise in value.
The Resurgence of the British Pound
Several factors could potentially contribute to the rise of British Pound against US Dollar in the near future. While the initial fall in value caused by political events was significant, strong performance against other currencies and the gradual improvement of political and economic conditions in the UK suggest that there may be opportunities for investors to take advantage of potential growth in the British currency.
Author Profile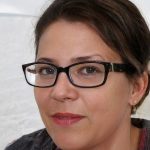 Lucy Walker is a journalist that covers finance, health and beauty since 2014. She has been writing for various online publications.