For many investors, there is a common question—should I get a loan from a bank or should I look into crypto loans? The answer to this question may vary depending on the individual, but one thing is certain—crypto loans offer many advantages over traditional bank loans. Let's take a closer look at why crypto loans may be the better option.
Lower Fees and Interest Rates
Crypto loans typically have lower fees and interest rates than traditional bank loans. This is because the lenders in the crypto world don't need to worry about overhead costs like banks do. As such, they can often offer more competitive rates for their services. Additionally, since crypto assets are digital and not tied to any physical location, lenders can easily access them from anywhere in the world without having to worry about additional fees or taxes.
Quick Access to Funds
Another advantage of crypto loans is that you can get access to funds quickly. Traditional bank loans often take weeks or even months before you get your money—but with crypto loans, you can typically get access to your funds within just a few days. This makes it much easier for investors who need quick access to capital in order to take advantage of potential opportunities.
No Credit Check Required
Finally, one major benefit of crypto loans is that they don't require a credit check like most traditional bank loans do. This means that even if you have bad credit, you can still qualify for a loan and get the money that you need without having to worry about whether or not your credit score will affect your chances of getting approved.
Available to Everyone
When you are a business, sometimes access to loans is hard, depending on what you are selling. There are several products under financial and banking restrictions. However this is not a problem when borrowing via crypto. Everyone has access to funds as long as they use their crypto as collateral.
Faster, Easier, Simpler
Crypto loans offer many advantages over traditional bank loans, including lower fees and interest rates, quick access to funds, and no credit check required. These benefits make them an appealing option for investors who are looking for ways to fund their projects quickly and easily without having to worry about being turned down due to their credit history.
Check out crypto lenders such as SmartFi, Atlendis or Salt Lending if you're considering taking out a loan, and looking into cryptos as an alternative source of funding — it could be just what you need.
Author Profile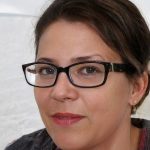 Lucy Walker is a journalist that covers finance, health and beauty since 2014. She has been writing for various online publications.