Are you struggling to find the best rates and terms for a loan? With so many different lenders offering various options, it can be tricky to determine which one is right for you. Don't worry – we've got your back! In this blog post, we'll provide some helpful tips on how to compare loans so that you can make an informed decision and snag the best deal possible. Keep reading to learn more about finding great deals on loans!
Research interest rates
The first step to finding the best deal on a loan is to research interest rates. Interest rates are the fees charged by lenders for the use of their money, and they can vary significantly from one lender to another. By shopping around and comparing interest rates, you can ensure that you get the best deal possible on your loan.
Consider your credit score
Your credit score is a key factor that lenders will consider when determining the terms of your loan. If you have a high credit score, you will likely qualify for a lower interest rate and more favorable terms. Conversely, if your credit score is low, you may be required to pay a higher interest rate or provide collateral in order to secure a loan.
Compare loan terms
Once you have found a few lenders that offer competitive interest rates, it is important to compare the terms of their loans. Some loans may have shorter repayment periods than others, which can save you money in the long run. Additionally, some loans may have prepayment penalties, which means that you will be charged a fee if you pay off your loan early. Be sure to compare all of these factors before choosing a loan so that you can get the best deal possible.
Negotiate with lenders
Once you have found a few lenders that you are interested in working with, it is important to negotiate with them in order to get the best deal possible. Many lenders are willing to negotiate on interest rates and other terms in order to earn your business. By being assertive and negotiating with lenders, you can often get a better deal than what was originally offered.
Get multiple quotes
In order to ensure that you are getting the best deal possible on your loan, it is important to get multiple quotes from different lenders. This way, you can compare all of the offers side-by-side and choose the one that is most favorable for you. Additionally, getting multiple quotes will also give you more leverage when negotiating with lenders as they will be competing against each other for your business
Crypto Loans
A very attractive alternative to traditional lending. For a variety of reasons. Crypto loans offer an alternative borrowing option compared to traditional loans. They allow borrowing without the need for forms or a credit check. This makes them more accessible than traditional loans and can be particularly attractive for those who have difficulty obtaining such borrowing from ordinary lenders due to a bad credit score.
Furthermore, crypto loans are generally faster in processing since they don't involve the same level of paperwork. Lastly, borrowing fees tend to be lower thanks to cryptocurrency's decentralization, making it a competitive option against traditional loans.
Do Your Own Research
This is not financial advice so please always do your own research before taking a decision. Paying attention to interest rates is one way to make sure you're not paying too much for your loan. Another key factor is considering your credit score, which lenders use to determine the terms of your loan.
It's also important to compare loan offers and get multiple quotes before making a decision. You may also want to consider a crypto loan, which uses cryptocurrency as collateral. Whatever type of loan you choose, be sure to negotiate with lenders to get the best deal possible. Good luck!
Author Profile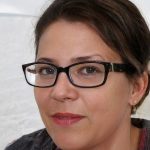 Lucy Walker is a journalist that covers finance, health and beauty since 2014. She has been writing for various online publications.