An Open-Source World with a Funding Challenge
Open-source software development has radically transformed our digital world. It has come to act as the bedrock for countless platforms, applications, and services that many of us interact with daily. Despite this, there remains a glaring incongruity: the value it offers to the world is often at odds with the incentives for those driving its progress.
Developers, the unsung heroes behind these public tech marvels, have long sought mechanisms that can compensate them better for their hard work. Enter Gitcoin, a pioneering platform that has ingeniously married the principles of blockchain with the ethos of open-source collaboration.
Gitcoin's Genesis and Momentum
In the bustling realm of technological innovation, the foundation of Gitcoin in 2017 by Kevin Owocki, Scott Moore, and Vivek Singh was less an invention and more a revolution. Initially embraced by Consensys, a leading blockchain tech company, it soon found its independent stride, and the statistics speak volumes. With over $40 million channelled into open-source ventures, the assistance provided to 43,000 funders and a whopping 230,000 earners, and an impressive monthly engagement of over 310,000 developers, Gitcoin has made a serious mark in the investment world.
At its heart, the platform serves as a conduit, seamlessly connecting developers with projects, philanthropic entities and funding bodies. Its reason for being is quite straightforward: To give a monetary backbone to open-source initiatives through "bounties" and rewards. And the tech world has certainly taken notice. Prestigious projects like Uniswap, 1Inch, and Yearn Finance owe a part of their success to the bounties and grants facilitated by Gitcoin.
A Deep Dive into Gitcoin's Offerings
Bounties Galore: Gitcoin's bounties are a fascinating blend of need and expertise. Organisations articulate their requirements, developers jump in to address them, and on successful completion, they are compensated. With flexible payment structures, often determined by hourly rates, the platform ensures developers get their due.
The Grant Mechanism: Crowdfunding isn't a new concept. But the platform's 'Grants' innovate this model by allowing open-source initiatives to garner community backing. Further sweetening the deal are matching funds, especially those pooled from larger donors, making every penny count.
More than Just Code: Gitcoin's vibrancy extends beyond its core platform. Through hackathons and virtual gatherings, it nurtures a sense of community, fostering learning, collaboration and innovation.
Building Tomorrow – Kernel's Contribution: Kernel stands as Gitcoin's beacon of learning. The 8-week fellowship, complemented by the Kernel Core Syllabus, provides an educational haven for developers hungry for growth.
Kudos – Digital Tokens of Gratitude: In a world increasingly dominated by NFTs (Non-Fungible Tokens), Kudos stand out. These unique digital artworks aren't just collectables but symbols of appreciation for work well done.
The Quadratic Funding Revolution
Quadratic funding, though mathematical in nature, is fundamentally about fairness. By striking a balance between small and large projects, it ensures even the smallest contribution counts. Therefore, Gitcoin's implementation of this principle is nothing short of visionary. Notably, it hasn't gone unnoticed. Tech magnates like Vitalik Buterin not only publicly endorse it but actively support Gitcoin, with gestures like his generous AKITA token donation.
Blockchain: Gitcoin's Steely Backbone
By leveraging the Ethereum blockchain, Gitcoin showcases the future of transactions: transparent and decentralised. Every transaction on the platform is etched onto the Ethereum blockchain, ensuring unparalleled transparency. Furthermore, with the introduction of its own governance token, GTC, and the Gitcoin DAO, the platform has championed a new era of decentralised control.
The Web3 Vanguard: Gitcoin's Larger Role
But Gitcoin isn't just a platform; it's a philosophy. By bolstering digital public goods, it's pushing the boundaries of the Web3 ecosystem. Embracing the ethos of Decentralized Autonomous Organisations (DAO), platforms like Gitcoin are redefining how collaborative ventures operate in the digital age, ensuring a more democratic and inclusive space for all.
To a Future Melded in Code and Community
Gitcoin's journey, from its inception to its transformative role today, underscores the incredible potential when tech and community converge. Its endeavours in democratising funding for open-source development beckon a truly brighter, more collaborative digital tomorrow.
For developers, funders, or anyone vested in the digital realm's future, the message is clear: Gitcoin is not just a platform to watch but one to be an active part of. As the open-source narrative evolves, it promises to be its most riveting chapter.
Author Profile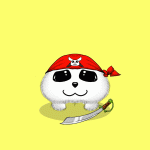 Community moderator of the Banano memecoin since 2018. I have since been involved with numerous cryprtocurrencies, NFT projects and DeFi organizations.