It is not often that 2 blockchain projects merge, but this is what happened with Threshold (T & tBTC). The brainchild of protocols NuCypher and Keep, the project has emerged as a dynamic player in the privacy-focused cryptocurrency space, promising innovative privacy-enhancing solutions to address data security concerns. So it is worth looking into Threshold's privacy technology, partnerships, and growth potential in the rapidly evolving crypto market.
Threshold's Current Financials
Threshold's financials depict a promising trajectory, indicating its potential for growth and market relevance. As of [Date], its market capitalization stands at $244 Million, affirming its presence among notable players in the cryptocurrency market. The trading volume showcases a steady rise, reflecting growing investor interest and confidence in the project's capabilities. The company's overall financial performance demonstrates resilience and positive indicators for potential expansion, especially in light of its privacy-preserving data encryption solution.
T 7-Day Price Chart

tBTC
In January 2023, Threshold Network made a significant development by reintroducing tBTC, which stands out as the industry's sole decentralized, permissionless, and scalable Bitcoin-to-Ethereum bridge. This innovative solution provides a unique opportunity for users to leverage the potential of their Bitcoin holdings within the decentralized finance (DeFi) ecosystem while staying true to the core principles of Bitcoin.
tBTC is now deployed on Polygon, Arbitrum and Optimism's OP Mainnet, supported by Wormhole, and backed by Velodrome Liquidity, creating a robust and reliable infrastructure to facilitate seamless interactions between the Bitcoin and Ethereum blockchains. With these advancements, tBTC is poised to revolutionize the interoperability of digital assets and further bridge the gap between two of the largest blockchain networks.
tBTC is a cryptocurrency that operates as a decentralized and trustless bridge between the Bitcoin (BTC) and Ethereum (ETH) blockchains. It enables users to lock their Bitcoin assets into a smart contract on Ethereum, effectively creating a representation of Bitcoin known as tBTC. This tokenized version of Bitcoin allows users to access the DeFi (Decentralized Finance) ecosystem on Ethereum while retaining exposure to the value of BTC.
tBTC aims to bring greater liquidity and utility to Bitcoin by expanding its use cases beyond traditional transactions, introducing it to the vibrant world of decentralized applications and financial services on Ethereum. As a financial analyst, it is essential to closely monitor the development and adoption of tBTC, as it has the potential to bridge the gap between the two largest blockchain ecosystems and revolutionize the interoperability of digital assets in the cryptocurrency space.
tBTC 1-Year Price Chart

Privacy-Preserving Data Encryption
At the core of Threshold's value proposition lies its ground-breaking technology – a privacy-preserving data encryption solution. Utilizing cutting-edge cryptographic techniques, Threshold enables secure data sharing and processing on the blockchain while safeguarding sensitive information. By leveraging secure multi-party computation (MPC) and cryptographic threshold signatures, T ensures enhanced privacy without compromising on decentralization and efficiency.
Threshold's data encryption solution caters to a wide range of applications, including decentralized finance (DeFi), secure communications, and identity verification. As data breaches and privacy violations become more prevalent, Threshold's pioneering technology positions it as a trailblazer in the cryptocurrency space.
Cryptography Method
Threshold cryptography systems ensure security due to their unique distribution of information within a "cluster." In the context of cryptographic computer technology, this cluster comprises fault-tolerant and independent computers, ensuring the system's resilience even in the face of software or hardware failures.
Unlike traditional cryptographic methodologies designed for one sender and receiver, threshold cryptography was developed to cater to scenarios involving multiple senders or recipients. The primary objective behind its development was to offer techniques that accommodate such complex scenarios. While the message encryption process in threshold cryptography still utilizes public and private keys, the distinctive feature lies in the sharing of the private key among individual participants within the cluster.
For instance, in a threshold decryption cryptosystem, decrypting an encrypted message requires the collaboration of a predetermined number of cluster participants, known as the "threshold." Typically, this threshold number is set to represent the majority of the cluster. For example, in a cluster of 10, the threshold may be set at 7, meaning that at least 7 participants must collaborate for a successful decryption. Notably, this collaboration does not necessitate keyholders to share their respective parts of the key, ensuring strict informational privacy within the threshold cryptography system.
Key Partnerships & Collaborations
Threshold has forged strategic partnerships with industry leaders, further solidifying its potential in the cryptocurrency market. It has recently collaborated with Immunefi, a prominent decentralized finance (DeFi) security platform, to introduce an innovative bug bounty program focused on enhancing the security of the Threshold Network.
This strategic partnership aims to encourage security researchers and experts to identify and report potential vulnerabilities within the network. By incentivizing the discovery and resolution of security flaws, the bug bounty program enhances the overall robustness and reliability of the Threshold Network, providing users with a safer and more secure DeFi experience. The joint efforts of Threshold Network and Immunefi demonstrate a strong commitment to maintaining the highest standards of security in the rapidly evolving DeFi landscape.
Particularly noteworthy is the collaboration between NuCypher and Keep, two prominent projects in the privacy and data security domain. This partnership gave birth to the project and established it as a major player in the privacy space. The cooperation with NuCypher and Keep offers synergistic benefits, as it enables cross-platform privacy solutions and expands the use cases for Threshold's technology. Such partnerships enhance Threshold's market reach and set the stage for future growth prospects.
Growth Prospects
Looking ahead, Threshold holds considerable growth prospects in the cryptocurrency market. As the demand for privacy and security solutions intensifies, the adoption of Threshold's technology is poised to gain traction. Its collaboration with NuCypher and Keep, as well as support from strategic investors, positions it as a robust contender in the race to address privacy challenges in blockchain technology.
Investment Opportunity & Risk
Threshold presents an intriguing investment opportunity in the cryptocurrency market. Its innovative technology, strategic partnerships, and financial backing contribute to its appeal as a growth-oriented project. However, investors must carefully consider the inherent risks associated with the cryptocurrency industry, which is known for its volatility and market fluctuations.
Furthermore, competition in the privacy-focused cryptocurrency space is fierce, and Threshold must continue to innovate and differentiate itself to maintain its competitive edge.
Threshold's pioneering approach to privacy-enhancing data encryption cements its position as a significant player in the cryptocurrency market.
Nevertheless, investors should exercise caution and conduct thorough due diligence, considering market trends, competition, and inherent risks. Threshold's ability to leverage its technology, partnerships, and investor support will be crucial in realizing its growth potential and establishing itself as a major player in the privacy crypto market.
Author Profile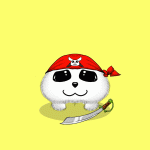 Community moderator of the Banano memecoin since 2018. I have since been involved with numerous cryprtocurrencies, NFT projects and DeFi organizations.