In an age of constant technological advancements, the fusion of artificial intelligence (AI) with blockchain offers a truly promising prospect, enabling the automation of everyday tasks and transactions across a wide range of industries and sectors. A prime contender at the forefront of this movement is Fetch.ai, a Cambridge-based UK enterprise with a vision of crafting the foundation for decentralised digital data marketplaces.
Objective and Aspirations
Fetch.ai has an overarching aim that revolves around the amalgamation of blockchain and AI to not only automate routine tasks but to do so in a manner that decentralises and augments efficiency across various sectors. This not only optimises the user experience but crucially combats data monopolisation by industry giants, signalling a new era where user data sovereignty is paramount.
Origins and Lineage
Fetch.ai is no mere fleeting endeavour. Beginning via the Binance Launchpad in February 2019, it sprouted from the merger of Itzme AI and uVue in 2017. The dynamic trio of Humayun Sheikh (CEO), Toby Simpson (CTO), and Thomas Hain (CSO) helms the enterprise, bringing a wealth of expertise to the table. Notably, the firm managed to secure a whopping USD 6 million in a mere 10 seconds via the Binance Launchpad, a testament to its allure.
Key Features and Innovations
At the heart of Fetch.ai's robust platform lie its Autonomous Economic Agents, known as AEAs. These agents are at the pinnacle of automation, performing a vast array of tasks – from the rudimentary, like hotel reservations, to the intricate, such as crafting detailed weather models. Acting as independent entities from the user, these AEAs make decisions, interact with fellow agents, and deliver seamless experiences.
Another innovation is Fetch.ai's Smart Ledger, a sophisticated evolution of the traditional blockchain that is tailored to address the system's unique demands. With the ability to handle massive amounts of data, this ledger can support millions of transactions per second! In a technical masterstroke, it marries transaction chains with Directed Acyclic Graph (DAG) facets and introduces a "resource lane" strategy reminiscent of blockchain sharding.
Central to the agent's function is the Open Economic Framework (OEF), a digital realm facilitating efficient agent-data interactions. Acting as a conduit, it harmoniously links agents with pertinent real-world data, rendering IoT data ever more valuable.
Not stopping at just agent functionality, Fetch.ai introduces a concept known as Collective Learning. This allows multiple predictive models to synergise and learn in tandem, without the need to amalgamate data. It's an elegant solution that bolsters prediction accuracy whilst staunchly safeguarding data privacy.
Another exciting feature is the Digital Twin – automated avatars that symbolise users. These twins not only negotiate deals but are adept at learning from their interactions, offering a continually improving user experience.
These may sound similar to AEAs however, while AEAs can be seen as a form of a digital entity that acts on pre-defined or learned rules, digital twins are more about replicating something from the real world in the digital space for various purposes, including analysis, simulation, and negotiation. The two can interact and may even be used together in systems, but they are distinct in their core functionalities and purposes.
Vast Applications
Fetch.ai's prowess isn't limited to just one domain. Its potential applications are expansive, reaching into finance, insurance, healthcare, and even the emerging world of smart cities. Another area of notable interest is decentralized finance (DeFi), where Fetch.ai has carved a niche, leveraging its capabilities to identify and exploit price discrepancies across cryptocurrency exchanges. For example, Fetch.ai can identify when a token is priced lower on one cryptocurrency exchange compared to others and autonomously capitalise on this price disparity on your behalf.
The FET Token
The lifeblood of Fetch.ai is its native token, FET. This token isn't merely a cryptocurrency but serves multifaceted purposes – from powering the platform's internal economy to facilitating secure communication. For investors and users, staking FET provides a say in the platform's governance and a means to earn interest.
As a security measure, deploying a digital twin necessitates FET staking, thereby safeguarding the platform from potential spam and nefarious agents. With a total supply capped at 1.1 billion and 81 million circulating as of June 2019, FET has a commendable market capitalisation of USD 19 million. For those keen on diving into this venture, FET is accessible on leading cryptocurrency exchanges, including eToro and Coinbase.
For readers keen on broadening their knowledge horizon within the financial and cryptocurrency landscape, WhatTheFinance is a surefire way to do just that. On offer is a trove of information, making it an essential pitstop for those eager to grasp the nuances of finance and the latest in crypto-related news. Whether you're taking your first steps or are well-versed in the domain, another venture through WhatTheFinance is the key to the latest financial insights and updates.
A Robust Architectural Framework
Fetch.ai's blueprint is tiered, with the foundational layer populated by AEAs, the second tier housing the OEF and FET, and the apex layer boasting the Fetch smart ledger. Ensuring consensus is the Unique Proof-of-Work (UPoW) mechanism, a blend of Proof-of-Stake principles, which guarantees equitable block rewards for nodes of varied capabilities.
Partnerships and Alliances
As a testament to the upcoming powerhouse that is Fetch.ai, a great deal of collaborative endeavours have seen partnerships with renowned entities such as SubQuer, ZoidPay, and even the football club West Ham United.
Closing Thoughts
Fetch.ai is undeniably carving a niche for itself in the world of AI and blockchain, blending the best of both domains. Yet, as with all ventures in the cryptocurrency and blockchain arena, staying abreast of the latest developments is pivotal. As it stands, Fetch.ai promises a future where automation is not just a luxury but a standard, delivering optimal experiences whilst safeguarding user data.
Author Profile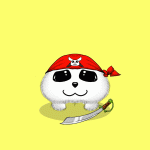 Community moderator of the Banano memecoin since 2018. I have since been involved with numerous cryprtocurrencies, NFT projects and DeFi organizations.