In the ever-evolving technological ecosystem, the Somatic Bathroom Cleaning Robot has emerged as a game-changer in the realm of domestic and commercial sanitation. This paradigm-shifting device couples advanced robotics with artificial intelligence to achieve unprecedented levels of cleanliness. While consumer acclaim is noteworthy, serious concerns are being raised about its broader economic implications, particularly the threat it poses to the worldwide labor market.
As of 2021, the United States is home to 1,06 million janitorial services businesses, 5.7% higher than 2020. In 2019, the worldwide market for commercial cleaning services was valued at an estimated $292.6 billion. This figure was projected to rise to $308.7 billion in 2020. Since 2011, the cleaning industry has experienced an annual growth rate of 6.6%.
By 2025, the market for residential cleaning alone is projected to have a valuation of $40.38 billion. Meanwhile, the global commercial cleaning sector is forecasted to generate revenues amounting to $468.2 billion by the year 2027. Additionally, over 236,500 new janitorial positions are anticipated to be created in the United States by the year 2023.
Those trends may soon end and the change could result in unintended consequences for ancillary industries such as security. On top of that, as we teeter on the brink of a new era of automation, the debate on Universal Basic Income (UBI) has never been more pertinent.
The Precipice of Mass Unemployment in the Sanitation Sector
The sanitation industry, a significant employer worldwide, is now faced with a potential upheaval due to this automation wave. With the advent of devices like the Somatic Bathroom Cleaning Robot, a large swath of jobs, particularly those at the lower end of the wage spectrum, are endangered. According to labor market analysts, the widespread adoption of such automated cleaning solutions could lead to a significant contraction in employment opportunities in this sector.
The Ripple Effect: Implications for the Security Industry
The potential for mass unemployment does not halt at the doorstep of the sanitation industry; it also permeates the security sector. One might wonder about the correlation between bathroom cleaning and security; however, the connection is more nuanced than it appears. A reduced need for on-site cleaning staff would consequently decrease the demand for security personnel, particularly in large commercial establishments where the two are often complementary services.
Moreover, the rise of intelligent devices endowed with advanced security features could further marginalize the role of human security staff. This spiralling effect might result in a surplus of low-skilled labor, with its attendant risks of wage depression and social unrest, both of which present their own security concerns.
Increase in Social Unrest & Security Threats
Mass unemployment, particularly among low-wage workers, can lead to increased rates of social unrest, criminal activity, and other forms of instability. Ironically, while there may be a reduction in the need for security within establishments that have automated their cleaning services, there might be an uptick in the broader demand for security services to counteract elevated social tensions and maintain public order.
Re-skilling & Upgrading the Workforce
One potential silver lining could be the focus on re-skilling the workforce. Security jobs that require specialized knowledge or technical skills may still be in demand. For instance, managing advanced security systems might necessitate a different skill set than traditional security roles.
On the other hand, janitorial jobs can be turned into low-skill security jobs. Such as simple guarding duties. Whaever the case, the transition phase could be turbulent and disorienting for those who have been displaced and are trying to adapt to new professional realities.
List of Publicly Listed Cleaning Companies

Associated ETFs

Universal Basic Income: Panacea or Pipe Dream?
Faced with this daunting vista of mass unemployment, the concept of Universal Basic Income gains renewed traction. Proponents argue that UBI could serve as a societal stabilizer, providing a financial buffer for those whose jobs are made redundant by automation. By guaranteeing a base level of income, proponents believe that UBI could buoy consumer spending, facilitate re-skilling, and even stimulate entrepreneurial endeavors.
However, the road to UBI is fraught with economic and ethical dilemmas. Detractors argue that the fiscal implications are unsustainable, positing that such a scheme could exacerbate government debt and place immense pressure on national budgets. Critics also fear the potential inflationary spiral triggered by increased liquidity without corresponding gains in productivity.
Furthermore, there's an ideological divide concerning work ethics. While UBI could liberate individuals to pursue more fulfilling vocations or educational opportunities, critics argue it might disincentivize the labor force, leading to reduced productivity and societal contribution.
The Economic Quagmire: A Gordian Knot of Complexity
As the Somatic cleaning robot becomes emblematic of broader technological trends, it reveals a web of complex challenges that society must untangle. These include, but are not limited to, the seismic shifts in labor markets, unintended ripple effects on ancillary industries, and the ethical quandaries of instituting a Universal Basic Income. Each of these variables could significantly impact the economy in ways that are still not entirely foreseeable.
The overarching narrative is clear: we are at an inflection point where technological advancement is outpacing our economic models and ethical frameworks. Consequently, the necessity for a comprehensive, multi-stakeholder dialogue has never been more urgent. Policymakers, economists, and ethical theorists must collaborate to navigate this uncharted territory and formulate strategies that align technological progress with social welfare.
Author Profile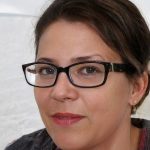 Lucy Walker is a journalist that covers finance, health and beauty since 2014. She has been writing for various online publications.