Geneva Airport, Switzerland's prestigious international gateway, once lauded for its efficiency, has been facing increasingly turbulent skies. Multiple disruptions and strikes have left thousands stranded, raising an important question: Is Swiss Air failing its most valuable asset – its customers?
A Crisis of Confidence
Swiss Airspace Shutdown: A Digital Dilemma
Mid-June unveiled an unexpected twist in Swiss aviation. A computer malfunction in the air traffic control system led to a two-hour shutdown of Swiss airspace. Zurich Airport, normally bustling with over 300 daily departures, grounded all its flights due to the error. Geneva Airport succinctly labelled the incident as a "computer failure."
As the digital curtain lifted and operations attempted a comeback, the airport's rhythm was offbeat, managing only half its usual 300 daily departures. Geneva Airport commented via Twitter, signalling that air traffic was "resuming gradually" but continued by saying that "many flights are cancelled". Air navigation service, Skyguide, also stepped into the spotlight, assuring, "We are doing everything in our power to handle the flights efficiently and to keep delays to a minimum." Yet, their performance left the audience wondering: can we truly trust the reliability and transparency of Switzerland's aerial stage?
Geneva Airport Strike: A Grounded Protest
Just as passengers were starting to regain some semblance of trust in the system, Geneva Airport experienced another jolt. This time, it wasn't a technical glitch but a human response to an organisational decision. On June 30, airport personnel, displeased with a new remuneration policy, walked out in protest, abruptly grounding flights and affecting about 8,000 passengers.
However, this wasn't an isolated event. The backdrop of strikes, such as the one in France the previous day, painted a picture of a larger discontent simmering within Europe's aviation industry. Geneva Airport, bordering France and serving as a hub for prominent airlines like EasyJet Plc and Air France-KLM, found itself at the heart of this unrest.
The sudden nature of the strike, paired with the recent computer malfunction, shone a light on Geneva Airport's potential vulnerability to both internal and external disruptions. As a media representative commented that about 54,000 passengers were anticipated to travel through Geneva Airport the very next day, this strike not only signified immediate discontent but also posed questions about the airport's readiness for future challenges.
The Baggage Blunder of Swiss Air
Recent disruptions at Swiss Air don't stop on the tarmac. Numerous passengers have been vocal about a rising concern: lost luggage. More alarming than the missing baggage itself is Swiss Air's reported response – or lack thereof.
Travellers trust airlines not only to transport them but also to ensure their belongings reach their destination intact. But when bags go missing, the distress is palpable. Essential items, sentimental possessions, and more are all lost in transit.
Yet, the real frustration for many isn't just the lost items. It's the reported delays in Swiss Air's customer service responses, which ultimately lead to heightened anxiety levels for affected passengers. Automated messages, extended wait times, and in some cases, days without any communication have left travellers feeling ignored.
As the busy summer of 2023 looms, Swiss Air faces a dual challenge: streamline operations and restore faith through genuine customer service. The baggage debacle underscores a broader issue – an airline's duty goes beyond flights; it's about valuing its passengers.
Optimism or Overreach?
In what appears to be an attempt to quickly move past these shortcomings, Geneva Airport painted a rosy picture of its summer projections. Expecting over 3 million passengers in July and August 2023 and offering 123 destinations is commendable, but are they prepared, given recent events?
Andre Schneider, CEO of Geneva Airport, may tout the airport's assets for the Swiss tourism sector by saying, "There are external factors over which we have little or no influence, such as the fragility of certain airports, air traffic congestion, strikes or weather conditions. Last-minute flight disruptions or cancellations for reasons beyond Geneva's control cannot be ruled out. Nevertheless, we will do our utmost to guarantee our passengers a stable and peaceful air service during the summer of 2023," says André Schneider, CEO of Geneva Airport. "Although the summer is full of challenges, together we look forward to this period with confidence". While these words should be reassuring, the truth is that passengers are still left to ponder: Can the management guarantee a disruption-free experience?
Passing the Buck or Genuine Concerns?
EasyJet and SWISS, major airline partners, are on an aggressive expansion spree. But Jean-Marc Thévenaz's claim of easyJet's "high-quality training" rings hollow when juxtaposed against recent disruptions. How can passengers be assured of service quality when the very foundation seems rickety?
And Schneider points to "external factors" such as strikes, weather conditions and air traffic congestion as potential disruptors, which will surely leave customers in the dark. When highlighting the broader ecosystem's fragility, it raises another difficult question: Is Geneva Airport merely sidestepping its responsibility?
Bracing for the 2023 Summer Surge
As many have mentioned, summer 2023 is on the horizon and this comes with a massive influx of travellers eager to take to the skies. Geneva Airport, along with its strategic partners, stands at a crossroads. Beyond managing the summer deluge, they must urgently rebuild the trust that recent events have eroded.
The numbers themselves are staggering. Geneva Airport is anticipating over 3 million passengers in just July and August. A whopping 123 destinations are on the docket, operated by 44 airlines. These aren't mere statistics – they're a testament to the enormous responsibility the airport holds in ensuring seamless operations during the peak travel season.
But as history has shown, preparation alone is insufficient. In the wake of recent disruptions, empty assurances and lofty promises won't cut it. Travellers demand – and deserve – clear communication, tangible actions, and most importantly, genuine accountability. This summer will not just be about managing crowds but demonstrating a proactive commitment to passenger satisfaction.
The incidents of the past cast long shadows, making it all the more essential for Geneva Airport's management to engage in deep introspection. The choices they make now will not only determine the success of the summer season but also shape their legacy in the aviation sector. With the world watching, the pressing query lingers: Will Geneva Airport rise to the challenge, placing passengers at the forefront, or risk becoming a chapter of caution in the annals of aviation?
Author Profile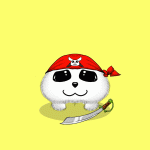 Community moderator of the Banano memecoin since 2018. I have since been involved with numerous cryprtocurrencies, NFT projects and DeFi organizations.