Well, well, well, it seems like US senators just can't resist getting into the ring with crypto! They've introduced yet another bill to take down a lesser-known corner of the digital assets world. 2023 has been quite the year for regulators to land hammer blows on the crypto market after last year's epic crash. And who's been catching all the punches? The big guns like Coinbase and Binance, of course – they're practically on the frontline of this crypto showdown.
But hold on tight, folks! This week, it's a whole new ball game. The senators are targeting decentralised finance, a niche where the most dedicated crypto enthusiasts fiercely advocate for financial privacy and freedom. Brace yourselves for fresh battle lines drawn in the name of regulation and control!
Ah, the dynamic quartet of senators, Mitt Romney, Jack Reed, Mike Rounds and Mark Warner graced us with their "Cansee" bill! Hold on tight, folks, because they're on a mission to prevent crypto-facilitated crime and sanctions evasion in the ever-enigmatic world of DeFi.
But here's the twist – DeFi platforms are like rebellious teenagers, running on code and giving the finger to third-party intermediaries and compliance departments. The bill's got a sly proposal: if they can't identify a DeFi platform's puppet master, then anyone who invests over $25 million in the project becomes the lucky owner of compliance obligations. Lucky them, huh?
Predictably, the crypto defenders have erupted like a volcano, claiming the bill completely misses the point of DeFi. It's like lawmakers trying to figure out a Rubik's Cube while wearing a blindfold – utterly clueless! As Akash Mahendra from Haven1 Foundation and Yield App eloquently put it, they're struggling to see beyond the boundaries of the current system.
Oh, the "Cansee" bill has really stirred up a hornet's nest! It's got people scratching their heads and wondering why it's putting legal obligations on folks who have about as much influence over autonomous DeFi protocols as a potato has over becoming a French fry.
But hey, it's an interesting twist, isn't it? They're saying that the US's anti-money laundering regime, with its Bank Secrecy Act and Patriot Act, is just not cutting it for the wild and free world of decentralised finance. Talk about a clash of titans!
And let's not forget the crypto libertarians, the die-hard fans of financial freedom. They're a rare breed, indeed! While most folks in finance, crypto or not, agree that everyone should play by the rules when it comes to anti-money laundering, these libertarians seem to think they should be the exception.
Congress had to make a tough call – sacrificing a bit of financial privacy to keep the wolves at bay and avoid a future 9/11. But the crypto die-hards just can't wrap their heads around that idea. For them, it's all about giving people the power to hide from the government's watchful eye. Oh, the drama!
Who knew the world of finance could be this entertaining? Grab your popcorn and stay tuned for the next episode of "Crypto Clash!" It's bound to be a wild ride.
Author Profile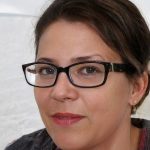 Lucy Walker is a journalist that covers finance, health and beauty since 2014. She has been writing for various online publications.